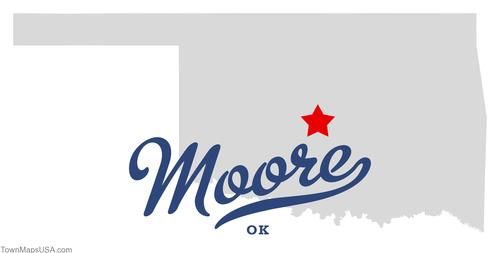 {via}
My heart sank earlier today when news spread about the devastation in Oklahoma. It seems that we are barely able to breathe a sigh of relief before another tragedy strikes, leaving pain and loss behind. My heart breaks for our friends in TX and now OK, who are directly affected and have lost their loved ones, their homes or are struggling to find their footing.
At times like these, I know that so many of us have the best of intentions when we say things like
"Pray for Boston/Texas/Oklahoma"
; I believe that these words are spoken not by obligation but because they are how we genuinely feel. When tragedy strikes and the reality is at the forefront of our minds, it is almost instinctual that we express our condolences and love through prayer, but in the wake of Newtown, Boston, Granbury and now Moore, I'm seeing so much ugliness, bitterness and judgement online, and it is just heartbreaking.
We are so much better than that.
I don't claim to have answers as to why tragedies or natural disasters exist, but to fire off accusations that our prayers are reserved only for Americans is not only incredibly offensive, but ludicrous as well. I'm not naive enough to believe that loss, pain and suffering does not exist beyond American borders (hello, Syria, Palestine, Libya...) but should there be any confusion, I pray for those precious people, too.
Do I question why these things happen? Of course I do. And while it may not make sense to me at the moment, instead of standing idly by, I pray that God opens my eyes and my heart to the needs of others, here and abroad. I pray that we as a community, are moved enough to do what we can with the resources that we are given. I pray that we come together not in judgement or political disgruntlement, but in LOVE for our brothers and sisters who are suffering and in need.
Sending love to Oklahoma, tonight.

* * *


Carry each other's burdens, and in this way you will fulfill the law of Christ.
- Galatians 6:2