It's Monday afternoon---Phil is at work and I'm home, currently taking a break and enjoying the quiet of my art studio. I've spent the better part of my morning cleaning and putting our house back together; two of Phil's younger siblings were in town visiting over the last week and a half and some of our chores fell to the wayside, so I had my work cut out for me. Although I totally geek out over a clean and quiet house, it suddenly seems too empty and quiet. They left on a red-eye last night and I miss their company so much already!
We had a good ten days together; we spent a lot of time out and about, playing tourists and trying to be good hosts. We hiked, we swam, we snorkeled and we ate out. A lot (I'm actually looking forward to spending more time in the kitchen this week). The weather took a turn the last two days they were here, so we spent it a soggy mess together, puddle-jumping under grey skies and fantasizing about fireplaces, warm soup and roasted marshmallows. Despite being a sun-chaser to my very core, I have to admit that I am secretly loving the coziness this type of weather brings. Fall has arrived.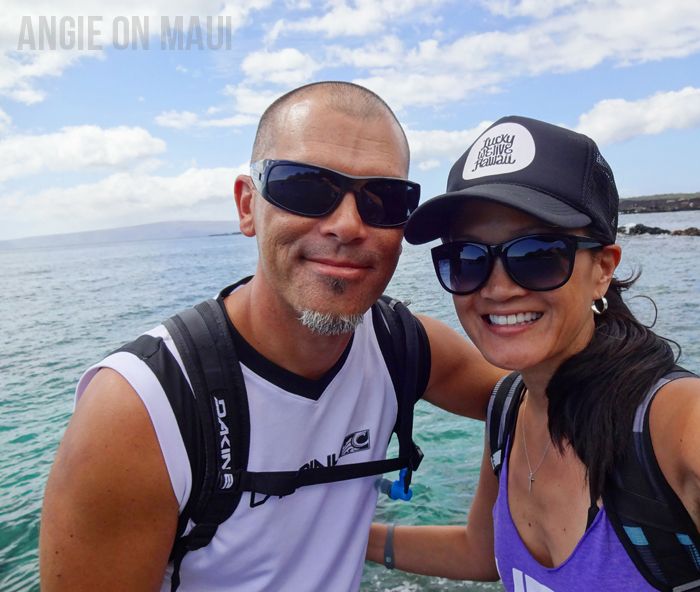 Our home is back to its regularly-scheduled program, as is my hard-working husband who has a nuts-o week ahead of him. It's just as well, I'm anxious to get back to blogging and getting my hands covered in paint again. I am working on my first custom order through the new Etsy shop for a sweet girl who has given me creative license to just "let The Spirit move you" (thank you, Erin!). And speaking of the shop, thank you all so much for your kind words and feedback over the re-opening; it feels so good to have found my creative rhythm again and I've already had a handful of sales, so that is very encouraging.
Hoping everyone had a good weekend!