The winding road that leads you to Ulupalakua is one of the most beautiful drives on this island (to me, anyway). It's a scenic drive with stunning mauka and makai views; rolling green pastures, complete with the token roaming cattle and horses to your left and a sweeping, panoramic view of the big, deep blue to your right. The two-lane road and wide open spaces are what make upcountry, country. I've grown to love that this island offers so many different micro-climates and various terrain to explore; there's something for everyone here, whether you're a nature-lover, sun-seeker, water-baby or adrenaline-junkie. Maui has it all.
My husband, who is growing ever-more passionate about cinematography by the day, is forever planning new captures. On this particular trip, we drove to the leeward slopes of Haleakala with the requisite gear: pelican cases of camera equipment and a cooler filled with drinks and snacks (because time-lapses can make one hungry). We arrived with plenty of time to set-up, catch the sunset and take photos. Phil is awesome, because he sneaks photos like this on his own. Another appreciated contribution to this blog: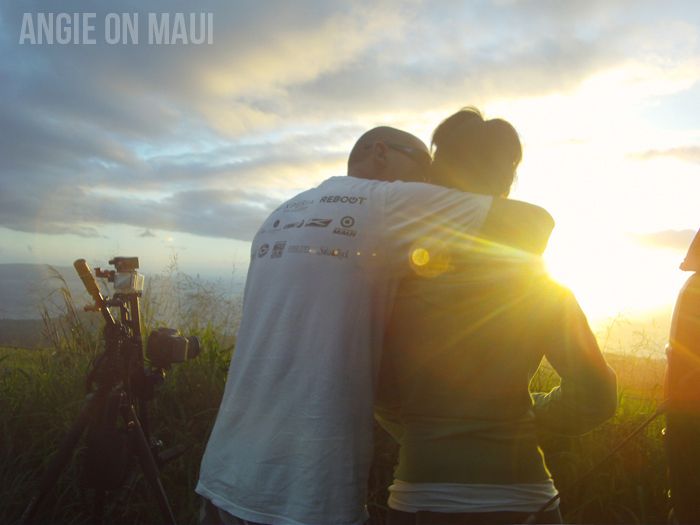 I was so taken by the peace and tranquility; it was comforting, being immersed in nature and beauty like this and feeling as if this was our own private road since passing cars were few and far between.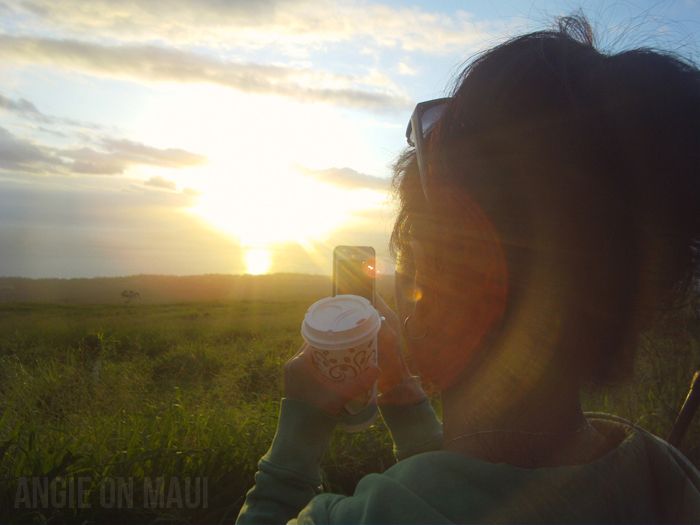 Aside from the pattern of clicks from the camera's exposure, this is what Ulupalakua sounds like: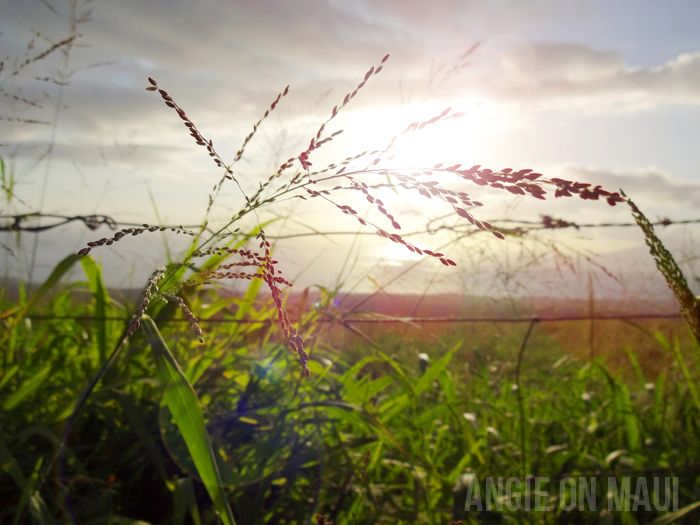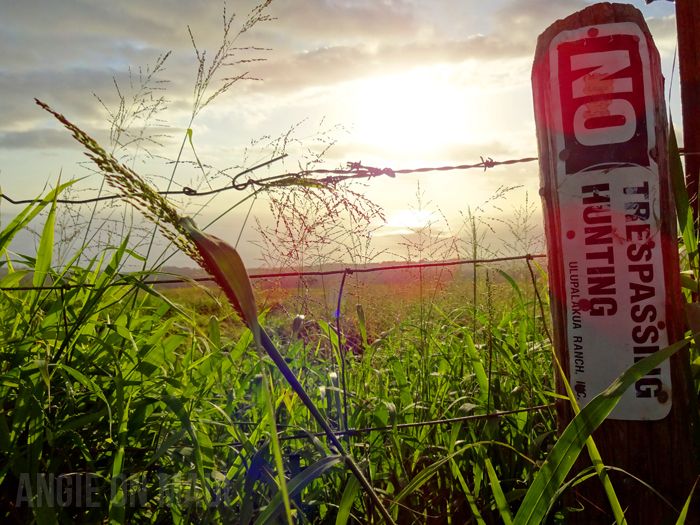 While the cameras captured the sunset, we sat on the tail-gate of Phil's truck talking quietly, because it feels almost wrong to speak at a normal volume in a place this quiet, lest you disturb the peace.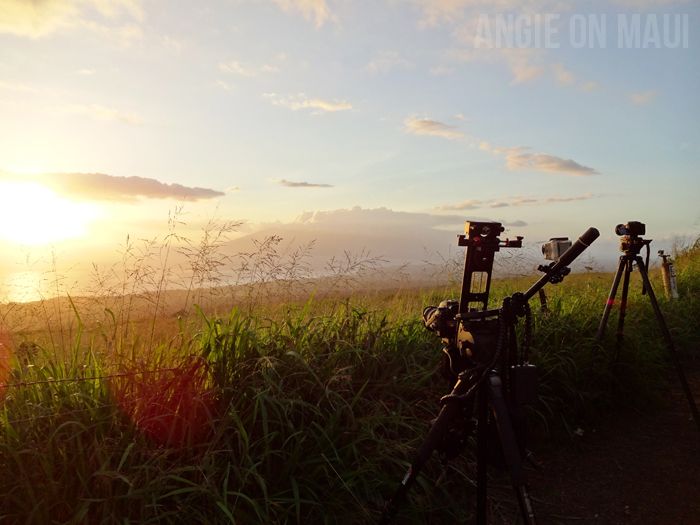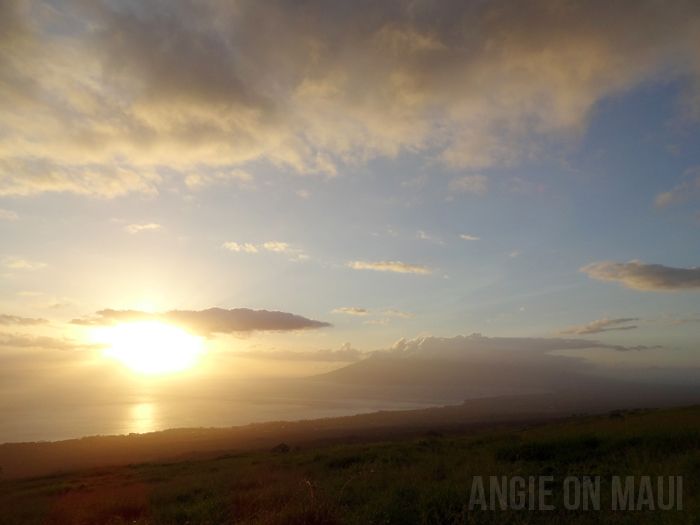 The one promise Phil and I made to one another when we first moved here was that we wouldn't let the demands of "real life" take away from "real life". Meaning, our jobs, responsibilities and obligations would take a backseat to living simpler, more peaceful, purposeful and intentional lives. Lord knows we aren't perfect and we've both caught ourselves at one time or another temporarily off-course, but for the most part, I'd say we've been pretty good about maintaining--and truly appreciating--the simplified version of our once-noisy lives.
* * *