In this hi-tech, blog-posting, Instagramming and Pinterest-pinning age we live in, it's easy to get swept up in the visual beauty we see online; for me, personally, I see bright, beautiful and stylized photos and I wonder why my photos don't look like that. I read the blogs of brilliant writers and wonder why my blog isn't where I want it to be, or why I can't write with raw talent like theirs. I scroll through IG feeds and peruse the websites and shops of successful artists and I wonder why my art isn't as good as theirs. And all the time I spend comparing myself to and coveting the work of others, is time wasted in nurturing my own unique, God-given talent and gifts.
Comparison is the thief of joy; it's an emotionally damaging way to live, because the chances are pretty unlikely that we will ever measure up in our own eyes. This is something that I continually struggle with; comparison has served no other purpose than to leave me feeling inadequate, unhappy and believing that my value and worth is measured by what others think of me and not what my Heavenly Father sees in me.
Two years ago, I opened up an Etsy shop to share and begin selling my artwork, but after a brief six-month run and despite selling a number of pieces, I lost my creative confidence and closed shop, quietly withdrawing and hoping nobody would notice. I felt like my work wasn't good enough; frankly, I felt like it sucked. When had my art become more for others than for me? I stopped painting for a long time and although there was an initial sense of relief for having excused myself from the competitive business aspect, I was sad; the consequence of having given up so easily. I missed creating.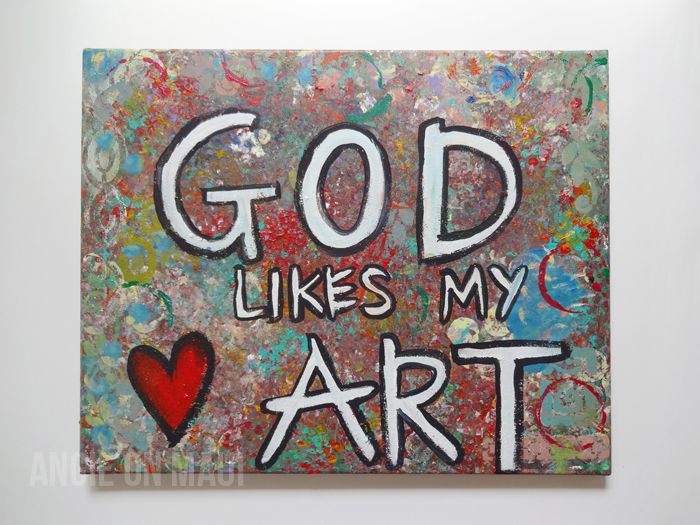 One night seven months ago, I impulsively pulled out some art supplies, spread them out on the floor of my art studio and gave myself permission to create art---even if it sucked. I combined every possible color paint in my possession, I nixed the use of a paintbrush and instead used my hands, wanting desperately to connect with the freedom this piece deserved. It was liberating. While I finger-painted with childlike innocence and abandon, I found myself praying---praying that my hands would create work that glorified only Him. And that's when things started to change.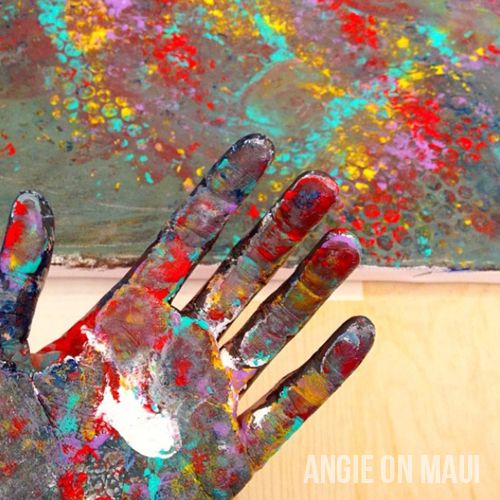 In the months that followed, I started painting again, creating pages for my art journal and finally completing pieces I had left unfinished the previous year. Once I decided to shift my focus from creating art to please others and instead creating art to please God, I began to feel a sense of creative momentum and I found myself whispering tiny prayers over each piece. My work is a form of worship and I wanted it to glorify His name.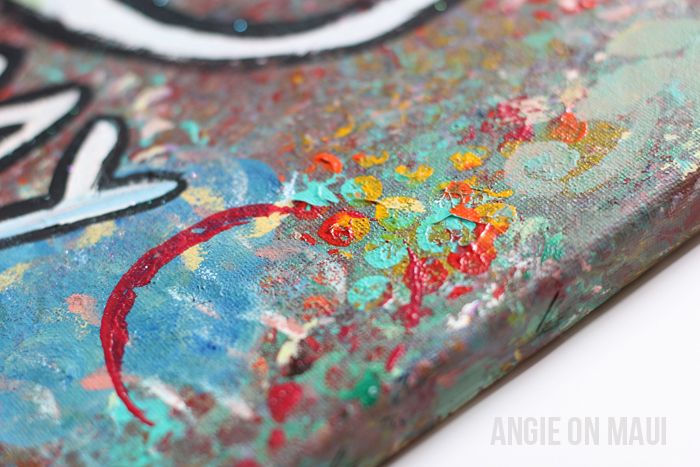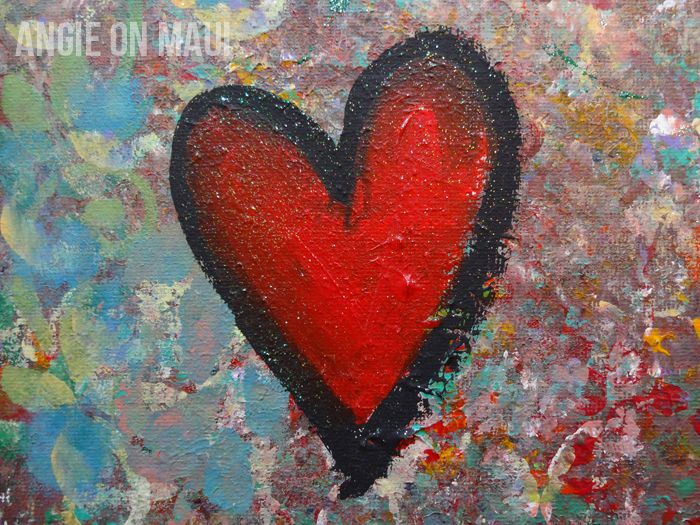 It feels good to be creative again. It feels good to be productive and to see the progression, growth and change in my work since that one night, seven months ago. My newfound inspiration is a gift from Him, to me, and I cherish the authentic creativity and freedom it has meant for my art.
I feel led to share my art again - preparations are underway to open my new Etsy shop. This time, I'm ignoring the petulant voices within that threaten to steal my joy; I'm doing this first and foremost for Him, because God likes my art.
* * *
"Pay careful attention to your own work, for then you will get the satisfaction of a job well done, and you won't need to compare yourself to anyone else."

Galatians 6:4 (NLT)
"Whatever you do, work at it with all your heart, as working for the Lord, not for human masters.

Colossians 3:23 (NIV)