(I should clarify: not for me.) Judging by the influx of Facebook posts and snapshots in my IG feed, today was the first day of school for so many fresh-faced and eager young souls out there. I've enjoyed seeing photos of your children all dressed up in new clothes, with wide smiles and eyes full of excitement, posing for the requisite "first day of school" photos; I've felt so much joy for these sweet kids (who aren't even my children!) because it brings me back to this moment in my own life.
I remember with such clarity, the excitement and build-up of the first day of school. I may be in the minority, but I absolutely
loved
school. From elementary straight through to college, I loved learning; I loved the structure, the content and the opportunity to achieve and succeed. I was a total geek. And honestly? I miss it in a bad, bad way. As a child, this time of year brought so much excitement and anticipation. I thrived on the idea that every September (because back when I was a kid, the first day of school was always in September, not August) meant a fresh start and a clean slate. And if you've been reading my blog longer than a year, then you know how much I seriously dig "new beginnings".
As a child, I loved being able to pick out a new binder at the start of every school year. I loved the look and feel of a fresh notebook, the cover stiff and free of creases and any signs of wear. I loved having a supply of sharpened NO. 2 pencils and a stash of perfectly square Pentel erasers. I loved the stiffness of a new backpack and (in my younger years) a cool, new lunchbox. September rocked; it arrived with so much promise and potential.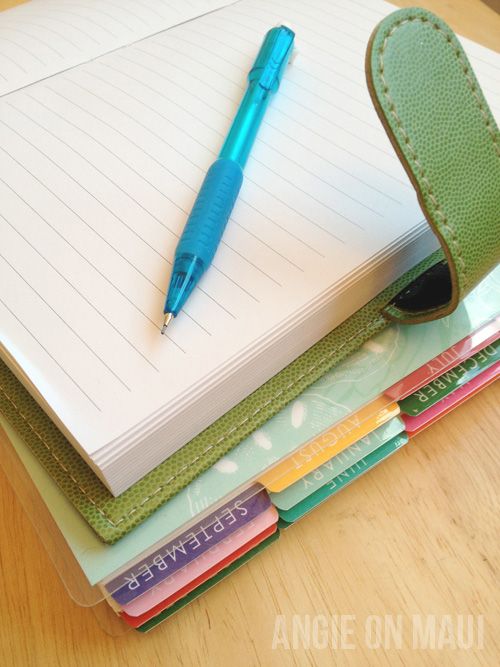 So it should come as no surprise that even today, when I am well beyond the "first day of school" novelty years, the geeky acquisition of mechanical pencils, blank journals and a brand new Erin Condren Planner could bring me so much pleasure. But it does...and I have no shame about that.
I love this time of year; the precursor to Fall, Thanksgiving and then the pinnacle of it all: Christmas. We've had a few rainy days in the last couple of weeks; waking up to the sound of rain drumming on our roof and peering out our windows to skies the color of ash, I have to admit, it makes me incredibly happy. Although we don't really experience "Fall" out here by any stretch of the imagination, I am still super excited about the anticipated dip in temps---enough to warrant lightweight sweaters and jeans. Not exactly boots-and-scarves weather, but I'll take it.
I had a moment today while glancing at the date on my computer screen, where I kind of freaked out about the concept of TIME. I seriously don't know where the year went and how it can possibly be late August...and as much as I want to be baffled by this realization, I just
can't
. I'm too happy and too excited. Thanksgiving and Christmas are right around the corner. And you know what that means, right?
Dude, it's almost
Red Cup Season
.
* * *