NOTE: The next handful of posts are going to be a string of "The Ones"; and I should clarify: not The One as in Mr. (or Mrs.) Right, but references to little episodes of our island life, wrapped up neatly in tiny, little blog posts. I've got a lengthy "To Blog" list and a back-up hard drive filled with photos ready to be shared, so I hope you're in the reading kind-of mood, because I've got posts a'plenty.
* * *
If you've visited Maui, then chances are, you've also had the luxury of dining at Mama's Fish House, a seafood restaurant perched atop a cliffside on the North Shore with quintessential, breathtaking views of island paradise and renowned for their delectable menu (and quite worthy of a run-on sentence, I assure you).
I'm going to be honest here; I'm cheap frugal. I have a really hard time spending our hard earned money on anything that would fall under luxurious and/or extravagant (I mean, how's this for keeping it real? I drive a Honda that is SIXTEEN years old), but I am slowly learning how to let go and enjoy some of the finer things in life, all thanks to Phil, who made the executive decision a couple years ago that we were going to loosen up a little and just ENJOY our life and all it's blessings. And today, I am asking myself what the heck took us so long, because man-oh-man, are we EVER late to the party.
One thing we have learned to appreciate is fine dining; and by fine dining, I mean, Mama's style. Before we'd ever set foot in Mama's, I would ask sarcastically (and rhetorically) how said restaurant could justify charging the prices they do. During our first visit, I had my answer. I quickly learned that these prices are not just for their insanely delicious menu, but for the entire experience. And every return visit has never failed to disappoint us; this place is ON.
Our most recent trip involved pre-dinner cocktails, appetizers, the main course paired with a bottle of fine wine, and their infamous Polynesian Black Pearl for dessert. I don't even remember what Phil ordered, but he swears it was the bomb and besides, look how pretty it was!: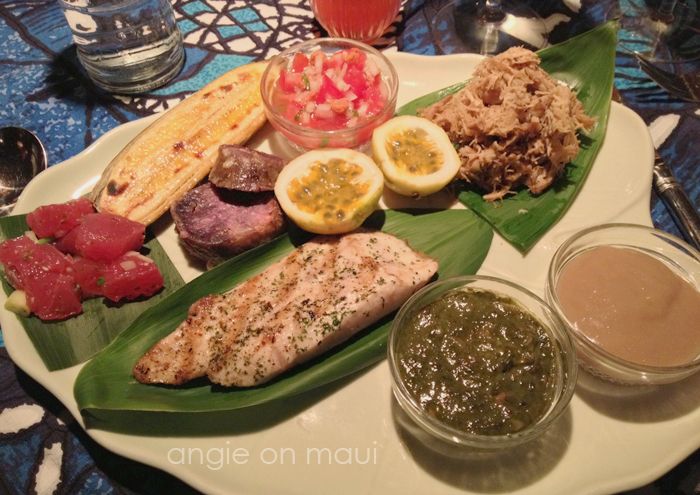 I am a creature of habit, so I've been lucky enough to order the same dish each time (crab and lobster stuffed mahi mahi):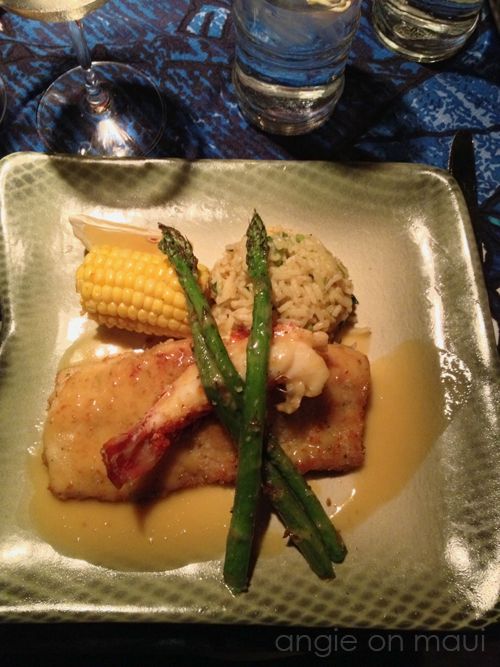 The food, service and atmosphere is incredible enough that I want to eat here more often than not, but we are realistic and still have common sense to exercise some restraint (really, Phil, more than me...he has created a monster, I tell you). If you've never been, it is absolutely imperative that you add it to your MUST-EAT list. You won't regret it, I promise.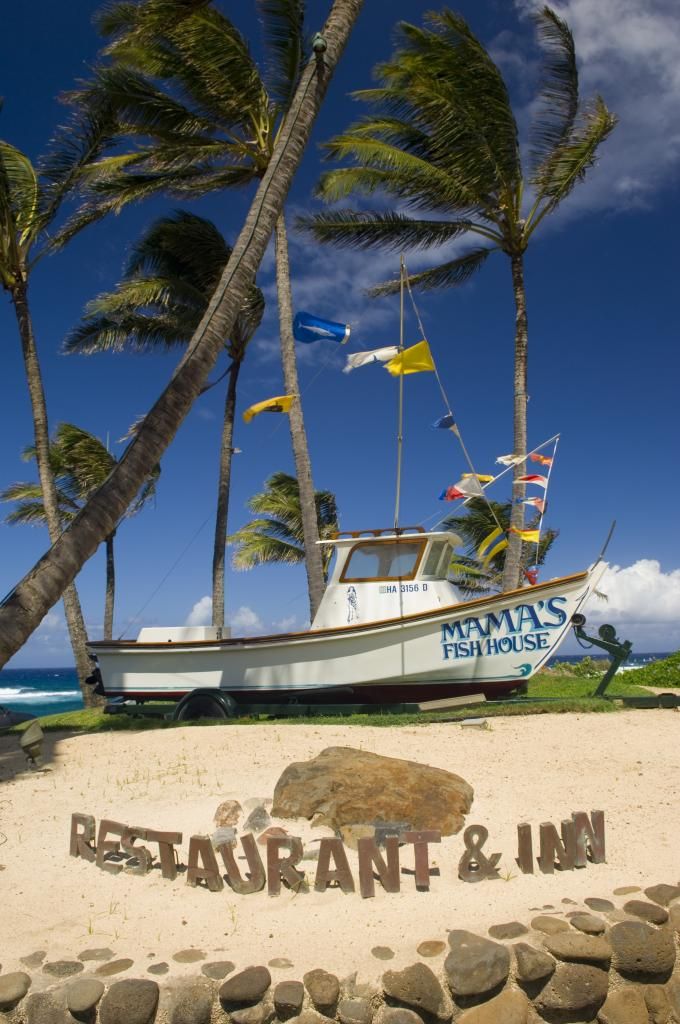 'We go eat!