Excuse me while I take the time to laugh at my 2013 archives to date; because really, it's all I can do. When I read through my paltry offerings for January and February, I can't help but ask myself: That's all you've got? Eight? Eight measly posts? In my defense, I was deathly ill sick for half of January and February was a "short" month, but...um, yeah. That's about it.
Seriously, though. Life has been busy. And I hesitate to write this, because I understand that MY definition of "busy" pales in comparison to that of the mother of three, who is up at the crack of dawn, single handedly commandeering the household and making LIFE happen. I get it. I get that in those terms, it's like comparing apples to oranges, ultimately rendering me clueless. But still, in my own little world, we've been..."busy".
I've made it a habit of backing up my photos (and backing up my back-up) at the end of each month and while sifting through my hard drive tonight, I realized that I am behind...like, woefully behind.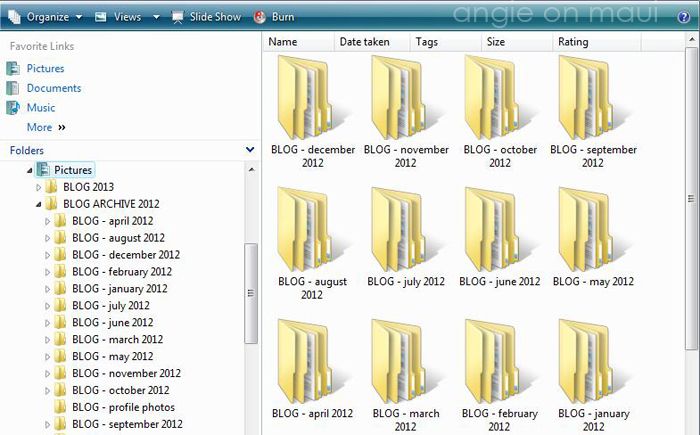 I went through folders of images---images of trips to Kauai and the Big Island, Florida and Oahu, day trips around Maui and notable island explorations, visits with old friends from the mainland and everyday moments captured on camera. So much life, so much love and so much JOY. And it seems almost wrong not to share these, if for no other reason than posterity's sake.
All that to say, I've pretty much mapped out my blogging To-Do list for the month of March; it'll be The Month Where I Get Caught Up. I'll finally get to share what's been going on in our neck of the woods, all that we've been up to as well as the fun and exciting things I've marked in my calendar for this year. And if all goes according as planned, I might just get back into the swing of this blogging thing. For reals.
In the meantime, Happy Aloha Friday! I hope that you are finding sunshine and happiness, no matter where you are on the globe!