Friday night found us at home, with Phil at the computer and me in the kitchen, putting away dishes and trying to scare up something for dinner. Lest you all think Phil is a slacker, he was actually being helpful and putting together a new gym playlist for me because, confession: I do not know how to download music onto my iPod (I know, right? I can teach myself HTML, but I cannot find my way around iTunes to save my life).
I would periodically call out "yes" or "no", while he played snippets of songs based on my high-maintenance parameters: Must have a good bass line! Must not be too dance-y! Must promote motivational, anger-induced gym sessions along the likes of my all time favorite song to jump start every workout: Lose Yourself (the clean version).
While he is sifting through his music archives, we are metaphorically packing our bags and taking a trip down memory lane; it's crazy how music can catapult you back in time, where each of your five senses are engaged and memories are vivid. So many times he would let a song play at length while we basked in memories of the early days, when we were much younger and our cares and responsibilities were few. We found ourselves laughing and dancing and reminiscing about those crazy-late, "clubbing" nights in San Francisco that did not begin until midnight. And back then, neither of us would have ever guessed that years later, we would find ourselves married, in our home on a Friday night at 7:43 pm, dancing in PJ's while multi-tasking. Me, with a spatula in one hand and a plate in the other, and Phil, pen poised and ready to sign off on tax papers (when did we become so domesticated?!). We are lost in the moment and Going Back to Cali; Phil is bobbing his head to the music, and I am dancing around the kitchen like the carefree chick in the video (ugh - did I really just go there?) and when the song finally ends, Phil turns to me with a grin and asks:
"Baby, we were cool once, right?"
I like to think that we still are. Old, maybe, but still together, and I think that makes us pretty cool.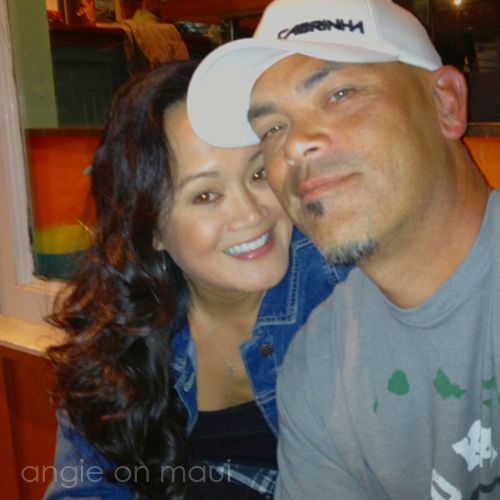 {Date Night on Saturday. We were home by 10:00pm.}