Today is the beginning of Lent. I woke up this morning blanketed by a sense of calm; this practice is very special to me and I do observe it, choosing to make sacrifices not because I believe they hold some form of redemptive value, but because the act itself draws my heart nearer to Christ.
I've been asked (and criticized for) why I choose to "give things up" and exactly how I think it makes me a better person. And my answer has always been the same: it doesn't make me a better person to observe the tradition; I do it because it is a way of identifying myself with Christ's 40 days of self-deprivation. The Lenten season is a time of preparation for Easter and I try to make a conscious effort to spend more time reflecting on Jesus: his suffering, his sacrifice, his death and resurrection. I share this not with arrogance or self-righteousness (Lord knows I am imperfect and always in need of His grace!) but in celebration and remembrance of Christ.
This year, I chose to give up three things that, although seemingly harmless, are personal choices where I am distracted and not at my best. Ultimately, they are paths that do not lead me to Him.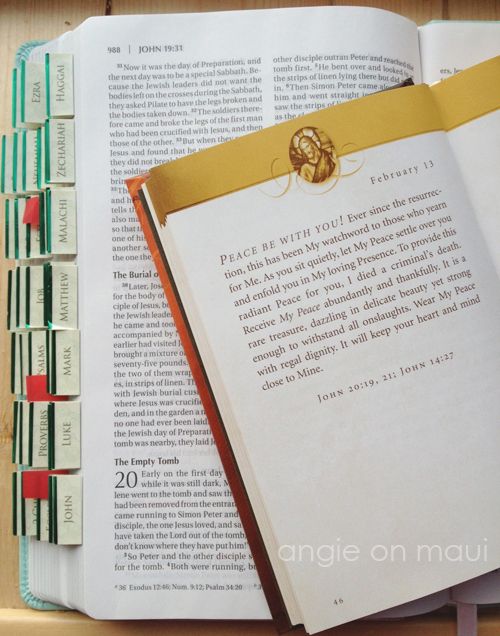 Morning devotional: February 13th
This afternoon, as I was clearing off a table in my office, I picked up an old book and tugged at the folded piece of paper I had been using as a bookmark. I unfolded the paper and smiled; I love how God shows me He is always near. On this paper was a Lenten prayer I had written down almost twenty years ago:
Lenten Prayer: Fast and Feast
Fast from judging others; feast on Christ dwelling in them.
Fast from emphasis on differences; feast on our oneness.
Fast from the darkness around us; feast on the light of Christ.
Fast from words that pollute; feast on words that purify.
Fast from withholding anger; feast on sharing feelings.
Fast from worry; feast on trust.
Fast from complaining; feast on appreciation.
Fast from hostility; feast on letting go.
Fast from bitterness; feast on forgiveness.
Fast from discouragement; feast on hope.
Fast from suspicion; feast on seeing the good.
Fast from idle gossip; feast on spreading good news.
Fast from problems that overwhelm; feast on prayerful trust.
Fast from talking, feast on listening.
* * *
Wishing you all a blessed season!