This is the third year in a row that I am enjoying my decision to not make any New Year Resolutions. I have learned (the hard way) that resolutions and I don't really mix. There has always been way too much weight and expectation in that one little word, and 99% of the time, when I slacked and failed and gave up on these hard-to-reach, self-imposed goals by the third week of January, I ended up feeling worse about myself than I did to begin with. Growing up, I had somehow learned to put too much emphasis on the the concept of "time"---specifically, that transition between December 31st and January 1st that is measured by the televised event of watching the ball drop. And for so many years, I would go to bed on New Years Eve, naively thinking I would wake up the next morning a completely different person. Pffftttt.
So, no more.
A few years ago I decided to do away with resolutions altogether. And honestly? It was liberating. That's not to say I don't have dreams or goals for each new year, but I've learned to let go of the negative connotation - the deprivation that almost always leads to failure (for me, anyway). And instead of saying "No more...", I've learned to substitute it with "Less This, More That."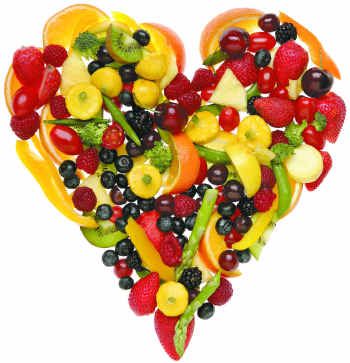 One area in my life that I feel Phil and I can always improve upon is our health. For the most part, Phil and I eat fairly healthy; tons of fresh vegetables, fruits and whole grains, but I'm not gonna lie. There are nights when I indulge in a juicy cheeseburger and french fries with mayonnaise, and there are definitely nights when I will have a glass or two of wine. Or a martini. I am learning (I haven't totally relinquished my "all or nothing" attitude, but I AM learning) to be less rigid and more flexible. Everything in moderation, right?
But eating healthy isn't the only ingredient for a healthy heart and a healthy life; it goes well beyond just what we put into our bodies and minds. A healthy lifestyle is comprised of a clean diet, exercise, plenty of sleep, time outdoors, communication, relationships, L-O-V-E and being nourished by time spent in His Word. This year, I made a brief list of Less/More:
Less Sugar, More Fruits and Veggies.
Less Caffeine, More Water.
Less Reality TV, More Books.
Less Social Media, More intentional time spent with my husband.
Less Spending, More Saving.
Less Me, More Him.
What is pressing most on my heart these days is spending more time with Jesus; reading and sharing the good news and being a source of love and encouragement to others has moved higher up on my priority list, and it feels good to spend less time thinking about myself and more time thinking about others.
Above all else, guard your heart, for it is the wellspring of Life.
Proverbs 4:23
* * *
What does your Less This, More That list look like?