I've written this post in my mind many times since taking my impromptu hiatus from blogging throughout the month of December; I have spent a lot of time in reflection, pondering exactly why I blog, who I blog for and what content I choose to share over the internet. And in doing so, I came face to face with some fairly harsh realities while answering my own questions.
I found that my joy for and commitment to blogging began to wane towards the end of the year as anniversaries came and went, reminding me with a pain so fresh, of family members I have lost (2010 and 2011), while other external circumstances over which I have no control (Newtown, CT), broke my heart and left me feeling so sad about this world we live in.
But I think the biggest (and likewise, most ridiculous) factor that has kept me away is the horrible Comparison Trap. What would begin as leisurely afternoons/evenings perusing blogs often left me feeling grossly inadequate, hi-lighting what I knew to be my own issues, my own insecurities. This comparison thing, it can be tricky; there is a delicate balance between feeling inspired and motivated by someone and thinking you want what they have. I am guilty of allowing myself to be seduced by this counterproductive syndrome that serves no purpose other than to make me feel less than about my blog, my talents, my home and sometimes, my life. For the record, I am astutely aware of the ridiculousness of this statement, but I am human. And in my flawed human-ness, I sin. I compare, I covet, and ultimately, I show contempt towards a faithful God who has given me so much, already.
And the beautiful and amazing thing in all this is that even in my selfishness, He shows me grace.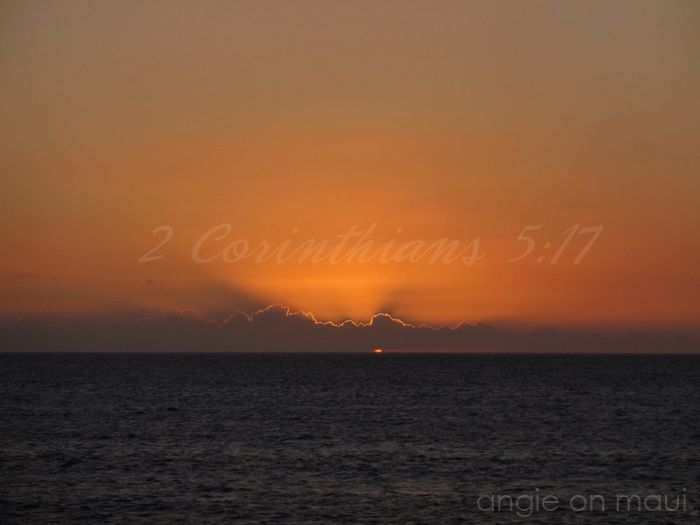 I've written before about my desire to live for Him; to glorify Him in all that I say and do, and how much my heart yearns for my life to be a walking, living and breathing reflection of Him. And even though I have complete freedom to do so, I still struggle with my comfort level (that human thing, again) and fear of being judged. I need to work on that.
In my pursuit of living an authentic life, the one life I am given by a God who asks nothing of me other than my time, I am beginning this new year acknowledging these simple (yet easily overlooked) truths. Truths that apply to each and every one of us, all woven into a beautiful tapestry of individuality and uniqueness:
There is only one me.
God has given me specific gifts and talents.
I have something to offer others that only I can give.
There is purpose and meaning to my life.
I am important.
I matter.
I am blessed.
I am loved.
I am praying that this year, God will use me--and this blog--for His glory and that I will not only be wise enough to distinguish my desires from His, but more importantly, I will be still enough to hear (and heed) His voice.
* * *
I am so thankful for my readership; some of you have been a part of this blog from the very beginning, and I love when you come by to read along, say hello, offer your kindness, support and encouragement. From the bottom of my heart, Thank You. Please know that I appreciate you!
Wishing you all a blessed new year. Aloha!