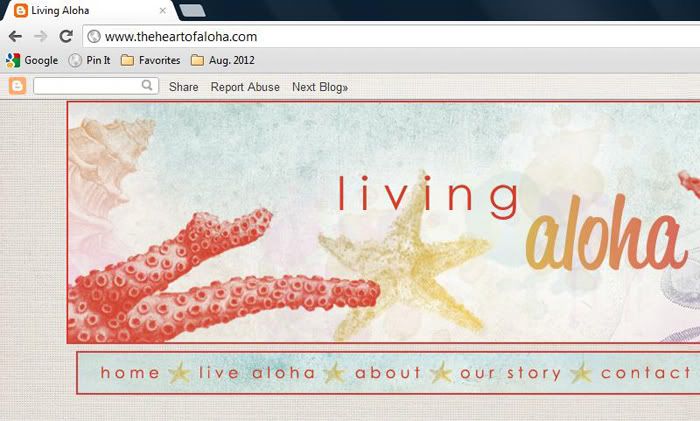 Aloha friends!

Changes are brewing 'round these parts and this blog is getting an overhaul in more ways than one; I'll be rolling out these changes over the next two weeks and wrapping it up with a fabulous giveaway to celebrate this blog's 2-year anniversary! Remember last year's giveaway? Yeah, this one is even better - you don't want to miss it!

While my blog is in transition, there are bound to be hiccups along the way; please bear with me. And in the interim, please update your readers with my new blog address (please and thank you!):

www.theheartofaloha.com
Happy Tuesday to you, and you and YOU!