'Morning, friends. At present, I'm sitting up in bed cuddled beneath the warmth of two blankets and the weight of a 10-pound kitty, blogging to the hum of a mini space heater at my left and the drum of the rain on our roof. What the...? We're practically into Summer and it is pouring rain upcountry...but I digress.

I took a bit of an impromptu blogging break, as some of you may have noticed. I'm a total planner, so the decision was difficult to make, but truth be told, it was liberating, too. I love this blog and the act of writing is a necessity, but as a wise friend once said, "Life, first. Blogging, second."

True dat.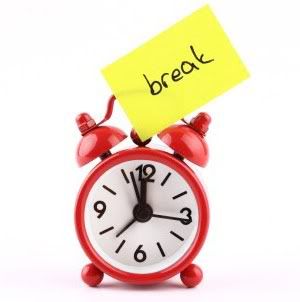 I've got a running list of updates cluttering my thoughts (and some on post-it notes slapped all cockeyed onto my laptop - anyone else do this?) and my goal is to find my rhythm once again as we transition into a new month. There is so much I want to share on this here blog---so much to say about life, love, health, and tough lessons learned with regard to patience---and it will happen. Soon.

Right now the parentals are in town visiting so our days have been pretty full; full of laughter, eating like royalty, soaking in the sunshine and enjoying celebratory indulgences. Soon they will be heading back to San Francisco (sad face), but until then, I'm going to enjoy these precious moments together with my family.

Thank you to those that have checked in on me; I feel the love! xo