Happy Tuesday, friends! Wrapping up my sponsors for the month of January is someone very special to me; my real-life friend Noa, of Noa Green Photography. This girl and her camera? She kills it. And I'll let you in on a little secret: pay close attention, because she'll be back on this here blog later this summer. :)

Not only is Noa an amazing photographer who is able to capture the essence of each of her clients, but she is an artist with a tangible passion for her craft. I've known Noa for many years--long before she picked up a DSLR and it's been such a joy to watch her grow into the talented photographer she is today.

* * *
LA: How long have you been a professional photographer and has it always been a passion of yours?

Noa: This is my third year in business and almost five years since I purchased my DSLR camera. While I can't say I grew up developing film in a darkroom, I have always loved capturing moments and events with my trusty point and shoot camera. My photogenic memory is SO bad that I always found myself taking pictures so I could commit people and occasions to memory.

LA: What piece of advice can you give to aspiring photographers who hope to one day make the transition from hobby to career?

Noa: a) Don't be afraid to take the camera off Auto mode! Read your camera manual and fiddle around with your camera. I used to take photos of a glass on a table, changing the settings and understanding how they affected the exposure of the image.

b) Invest in a prime lens -- I would highly recommend the "$99 nifty fifty" - 50 1.8 lens for both Canon and Nikon users. Just make sure it will autofocus with the camera body you own. Your kit lens is NOT going to cut it in the long run. Please trust me on that one! A prime lens that stops down to an aperture of 1.8 (or less!) will get you creamy, dreamy, tack sharp photos.

c) Don't let anyone discourage you. Put yourself out there, network, learn to nail exposure, figure out what style you gravitate to, put in as much elbow grease as necessary even if it means shooting for free to build up your portfolio (that's how I started). Surround yourself with positive people who believe in you. And most importantly, believe in yourself.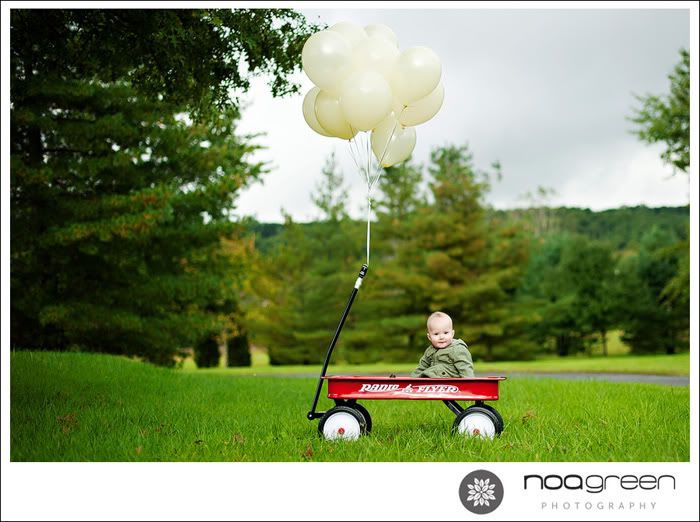 LA: What type of camera do you shoot with and what is your favorite lens to use?

Noa: I use the Nikon D700 and adore it! However, I rocked the Nikon D40 for two years and captured amazing shots with it as well. My favorite lens, without a doubt, is the 85 1.4G Nikon lens. It creates such creamy, gorgeous images! It was love at first click.... (and yeah, I'm cliche like that).

LA: What is the most memorable client shoot you have been on?

Noa: Well that one's easy - flying to California to photograph Andrea Barber's family (aka Kimmy Gibbler from Full House). She is the most down to earth, sweet, caring person AND her children were so well behaved and gorgeous.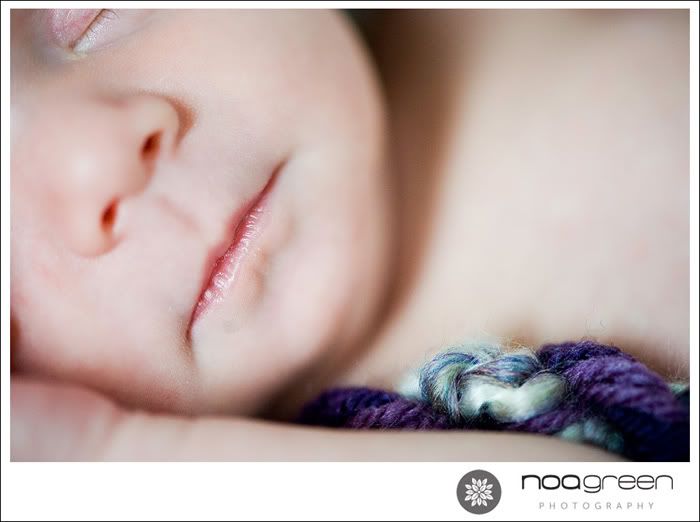 LA: You are a mother, a wife, a photographer and a blogger. Are you ever challenged by these roles? How do you find balance in your life?

Noa: I don't find balance.... haha! And I can confess in advance that I am no domestic goddess who can whip up an amazing cake without needing to look at a recipe, create fun crafts AND keep a spotless house simultaneously. It's a constant struggle juggling all of the roles that I play. However, I do prioritize my family first and make sure to invest quality time with my loved ones. Sometimes it means I'm up until 2-3 am editing and taking care of business chores. Sometimes it means letting the laundry pile up. Sometimes it means being behind on my blog (I have sessions from MAY I have yet to blog). I know that juggling so many balls at once means that I will inevitably drop some every once in a while - and that's ok. However, I found that implementing certain systems have allowed me to become much more organized and efficient. For example: maintaining specific office hours for different tasks (not an easy feat when you're working from your home office), blocking off social media certain hours so there are less distractions, and having a very defined workflow for my business. Everything is systematized from the moment I respond to a client and up until I deliver their final products.

LA: If you had to describe yourself in three words, what would those words be?

Noa: Passionate, loyal, adventurous

LA: What is one of your goals (personally or professionally) for 2012?

Noa: I'm on a health kick! I started juicing 4 months ago and am LOVING the result. I want to continue introducing unprocessed food to our diet, and I reallllly want to figure out a way to carve a couple hours a week to add exercise to my life. I strongly believe that a healthy body is a necessity for a healthy mind & attitude. It makes me happy, and when I'm happy then so are my family, friends and clients. :)

* * *
What do you think of those images? Gorgeous, no? Please do me a favor and head over to Noa's website to view a sampling of her work, and be sure to check out her blog, where you can read a little bit about her life and get an idea of the Wonder Woman she really is!

Thank you, Noa...love you!