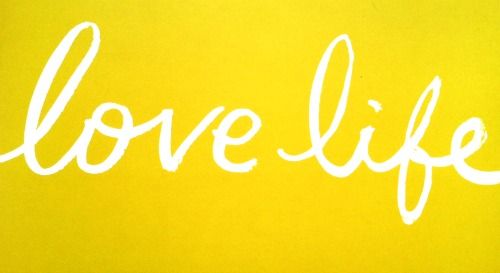 I'm doing an abbreviated version of my gratitude post for the last few days because honestly, there is a common theme and the days will all sound the same: I am grateful for my life.
* * *
I'm so happy. My days are busy and my new job feels like a breath of fresh air. I am still getting acclimated and learning things as I go, but the transition has been stress-free and feels so natural; I am convinced that this job really was meant just for me. I am being challenged in new ways and feeling inspired, encouraged and motivated to produce, deliver and succeed. I still marvel at the fact that making the decision to change jobs created an immediate domino-effect of goodness. And I'm all over it.
* * *
The rain. We're getting a lot of it lately and the timing is perfection; it rains early in the morning and late at night, and the sound of the raindrops drumming on our roof is a pattern of sound I find so welcoming this time of year. Coupled with cooler temperatures, I'm almost fooled into believing we're experiencing Fall somewhere other than Maui. We're not...and that's okay, too. It's Maui, after all.
* * *
I'm still in disbelief that this season is flying by and that Thanksgiving is already next week, but I am comforted by the fact that Christmas music is playing everywhere...HOLLA! I love that I can sing along to Christmas carols at Starbucks, the grocery store, at the mall...basically, anywhere that places take my money. Hmmm. Whatevs...Baby, it's cold outside.
* * *
Fourteen. That would be the number of pounds I have lost during my self-imposed, seven-week "detox" program. This is the the third detox program I've put myself through this year, and as always, I feel aaaahhhhhhh-mazing! For the last seven weeks, I've cut out alcohol and started eating "clean", nixing refined sugar and eating a diet rich in complex carbohydrates. Phil and I did a two week juice fast in October (wherein he was 100% committed and actually followed the same restrictions - love his support). I did splurge a few times at Starbucks and ordered a sinful coffee (my weakness? Grande-nonfat-two-pump-no-whip-white-chocolate-mocha), but for the most part, I've been disciplined and stuck with my Americano or green tea. Overall, I feel good, physically and emotionally...and my clothes fit better. Win-win!
However, in celebration of my birthday, I am lifting my alcohol detox tonight and going to enjoy my first glass of wine in seven weeks. And I'm a little bit excited about that. :)
[source]