With rain showers that foreshadow a winter in the wings, we've been blessed with an abundance of rainbows in recent days. My sightings of these rainbows are always at the beginning and end of my day, and it makes me smile on the inside because if I can't catch a sunrise or a sunset, well then, a rainbow is the next best thing.
This photo certainly doesn't do a double rainbow justice, but I suppose you had to be there (just ask the guy in this Youtube video - ha!).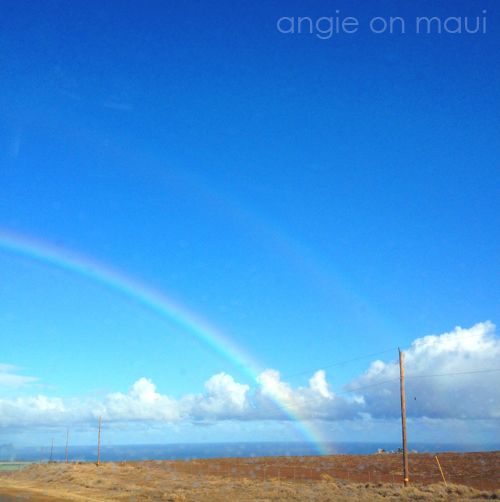 (do you see it?)
Today, I am grateful for these beautiful displays of color. When I see a rainbow, I always think of God. Sure, it can be explained with a combination of words like the sun, the rain, wavelengths of light refracting at different angles...but in the big picture, I see it differently: we're here because of God. The earth is His creation. We are His creation. So in my eyes, that rainbow?
His.
Happy Weekend, friends. Be blessed.