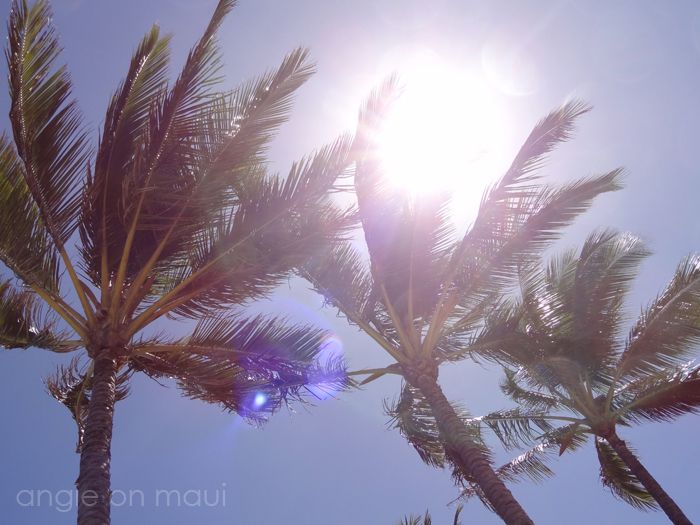 Dear Anonymous Gift Sender: Thank you for the surprise subscription to "InStyle" magazine which now resides in my hot, little hands. I will not read into this and assume that you are suggesting I dress like crap and that I should just get some style, already, because I am sure you can understand that it is hard to dress cute when you live in this kind of heat.
Dear Husband: I will believe you when you insist that you did not purchase said magazine subscription for me, even though I know some of my outfit choices (ie: cotton gauchos) are not your favorite. And I will gladly accept your offer to take me shopping for some new clothes. I could also use some new shoes and a handbag or two. Please and thank you.
Dear Maui: Thank you for the sunshine, our year-round, sun-kissed skin and this beautiful island-lifestyle.
Dear Clinique: Nice work on the gift-with-purchase this season; it's nice to score a generous amount of freebies that I will actually use!
Dear Art-Store-in-the-Mall: Thank you for playing Christmas music while I shopped this morning; you have no idea how happy that made me. I know I am in the minority, but thank you.
Dear Creativity: It's about time! Let's do this!
Dear God: Thank you for the amazing, awe-inspiring sunsets you have painted across our skies this week; they are displays that take my breath away and make me think only of You.
* * *
Happy Aloha Friday. Have a beautiful weekend!