Kiting.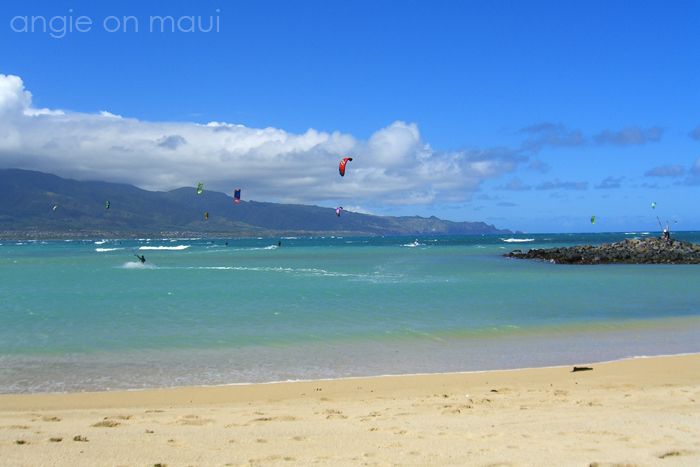 It's all I can think about.

I'm in the pupa stage of flying, sure, but oh, wow...once you get a taste, you can only imagine that it just gets better and better.

Phil has been kiting for years; it is his job after all, and it is the very reason that brought us out here to Maui to begin with. He spends so much time out on the water that I'm certain the boy has grown gills; for every moment in our marriage that I have complained or whined about his obsession with the sport and the time it takes away from "us", I'm suddenly getting a taste of what he has spent the last seven years trying to explain to me.

I think I'm slowly beginning to understand.

But ssshhh, don't tell him that. ;)