So, it happened.

I had not planned on writing about this, but it's something I haven't been able to shake over the last few days; after recognizing that what it really boiled down to was a bruised ego, I decided I would just acknowledge and honor these feelings of insecurity, vulnerability and the ridiculous need for approval, and then just let them go.

I've been so encouraged by your comments and your kind words of support following the recent changes here on my blog and while I fully expected the content might eventually turn away a few readers, I was not fully prepared for the sting of those who slipped away quietly, hoping to go unnoticed.

I've lost a handful of readers, Twitter and Instagram followers in the last week (and conversely gained a few - thank you, whoever you are...please say hello!). I knew this might happen, but what I didn't anticipate was that they would actually be people I already "know", and not just someone who has been following along anonymously. Ouch.

I want to be liked.

There, I said it. I feel silly and embarrassed to admit that, sure, but deep down to our core, don't we all feel that way on some level? Don't we all want to be accepted? To be liked? To be loved? To secure the approval of others? There is camaraderie and solidarity that exists in the safety of numbers.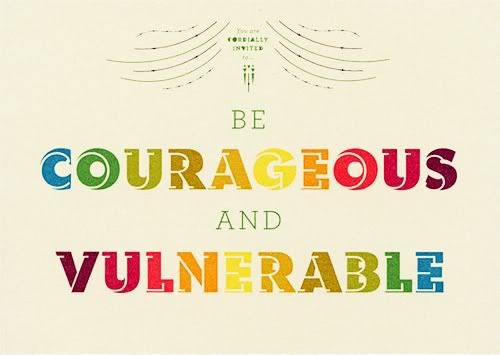 Sometimes I find that the head and the heart don't always work together; there is a constant battle between the two. In this case, my head is telling me that it's okay that someone disagrees with me or that we have a difference of opinion...but my heart is saying, "...but please still like me!" (I'm a work in progress...and I've got a lot to learn).

I'm trying to remind myself that somewhere behind shiny exteriors and shields of confidence in even the best of us, we are ALL insecure and vulnerable to some degree. And why wouldn't we be? We're humans, not robots. The key to this, however, is remembering that we are not defined by what others may or may not think of us; we are not defined by our audience---who does or doesn't read our blogs or follow us on every social-media platform available. If someone decides it's time to move on in real-life or over the internet? It's okay.

Not everyone will like me. Not everyone will agree with or support whatever it is I choose to write about and publish. Not everyone will be interested in what I have to say.

All I can do is be the best (and most authentic) version of me that there is.