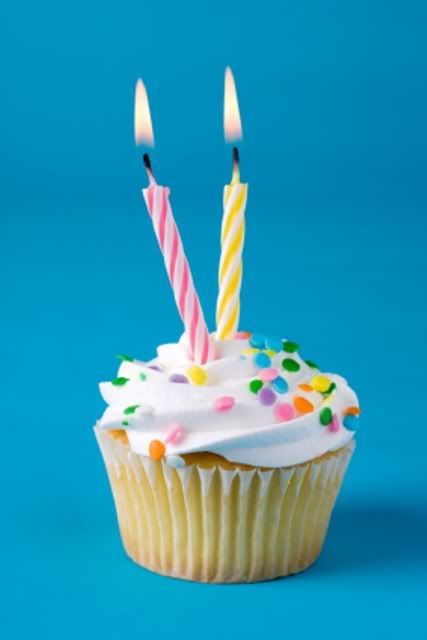 {via}
...is TWO!
When I decided to start this blog two years ago, I wasn't totally clear on what I wanted to write about and where, exactly, it would fit in (not that it was imperative it did), but in two years' time, I think it has settled nicely into a niche all its own, and I'm happy with where it is headed.

I'll be honest, a second blog-iversary celebration doesn't have as much impact as the first year milestone, but in light of the changes around here in both content and name, I thought I would throw out one last giveaway celebration for this here blog of mine.

I'm prettifying some photos of the 13-piece birthday loot (a gift for every month, plus one for good luck), so come back tomorrow to enter the giveaway. :)

Now I want a cupcake.

* * *