In a world that never sleeps, inspiration can can come from a multitude of sources; whether these originate from the grand (people, places, prized possessions) or the minuscule (a song, a scent, a season), the by-product is the same: the result is a side-effect of something that resonates within us: something meaningful enough to "move" us to DO something about it. Regardless of where this surge of motivation and inspiration stems from, I'm a firm believer that we should (and need to!) capitalize on this energy and feed the momentum, because it is a place where all good things begin.

What (or Who) inspires you? It's difficult for me to narrow down my answer to a broad and general question such as this, but as cliche (and as cheesy) as this may sound, I am most inspired by this guy: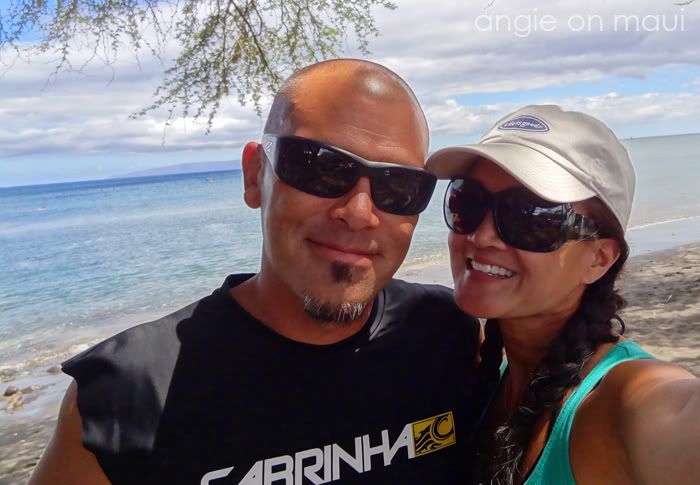 Yup...my husband, Phil. And here's why:

I honestly believe that Phil and I are together not because of our own volition, but because God brought us together to fulfill a specific purpose. This is not because of my sudden "clarity" and renewed relationship with the Lord; in my heart of hearts, I believe Phil and I celebrate and enjoy our marriage because we are a fit much more perfect than we could have hoped for. We complement one another; he is the Yin to my Yang. We are polar opposites, and where this might be perceived as a disadvantage, it has been a wonderful learning experience for both of us and has proven to strengthen our marriage, because it challenges us to step outside our comfort zones and learn to adapt to (and accept) a different perspective because we love one another enough to do so.

Phil challenges me; we are on completely different zones in the personality Enneagram, but this has also taught us how to love and accept one another despite our differences. Comfortable with logic, Phil pushes me to question anything and everything; he challenges me go beyond what I think I am capable of and encourages me think (and feel) far beyond the emotional realm.

Where I may react too emotionally (which is often the case), he is there to quell my fears. Where I am struggling with insecurity and doubt, he is there to build me up and reaffirm the gifts God has blessed me with. Where I am feeling broken and sad and discouraged, he is there to raise my spirits and remind me that God has a plan written JUST FOR ME. I'm inspired by my husband not because I SHOULD be, but because he is my perfect counterpart and because it is all part of God's greater plan towards a marriage of obedience and service.

It would have been easier for me to say that I am inspired by the beauty of a sunset or the way the summer waves crest and trough according to physics, but the truth is, I am inspired by a man who pushes me beyond what I am comfortable with. A man who pushes me to become a better person.

Phil: he's the one who inspires me. He's the one where all great things begin. He is the one God chose for me.

* * *
Linking up with
Gussy Sews
: