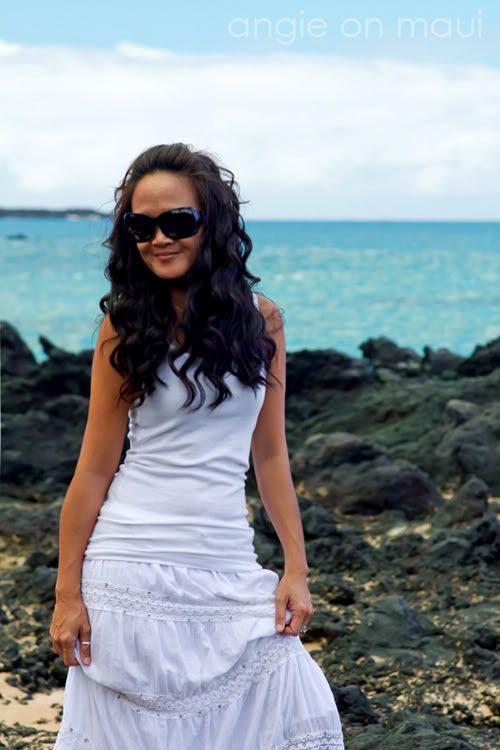 ...you would know that I really hate having my photo taken. Hence why I appear incredibly stiff, awkward and uncomfortable in the photo above (it's a good thing this isn't a fashion blog). Forget the smize and let me hide behind my big sunglasses.

...you would know that while I like dressing up and going dancing just as much as the next girl, Friday night usually finds me clad in a pair of Phil's boxer shorts, a tank top, my hair pulled up in a messy bun, sans-makeup and wearing glasses. Comfort is key, baby.

...you would know that it is not always easy for me to make new friends. It takes me a while to get past the anxiety enough so that I can actually put myself out there and be available.

...you would know that creativity runs through my veins; I could not survive if I didn't have the freedom to create something - anything - with my hands. Writing, taking photos, painting or drawing, these are all forms of personal expression that are necessary for a life fulfilled.

...you would know that there was a point in my life where I would irresponsibly spend food money on art supplies. Woops.

...you would know that coffeehouses and bookstores are my happy place. I could (and have) spend an entire day drinking copious amounts of caffeine while leafing through magazines and perusing the shelves.

...you would know that I crave solitude; I'm the kind of girl who can go to a movie by herself, or have a sit-down meal in public at a table set for One. I love my husband and I love my friends, but I love my "Me" time, too.

...you would know that I have spent my entire life living by the sea and cannot imagine NOT being able to see the ocean on any given day. This visual splendor is a blessing I do not take for granted!

...you would know that I talk a big game about striving to eat clean and living a healthy lifestyle, but man, I love me a greasy burger and fries. With mayonnaise. And an ice-cold Coca Cola to wash it down.

...you would know that I am living a new life; a life with my eyes fixed on Jesus.