There is a stretch of beach we sometimes go, where old trees, weathered and weary, lay sprawled out along the shoreline. The endless washing of sand has worn their surfaces so smooth, you can't NOT kick off your slippers and climb all over the branches (I've tried). The size and condition of these fallen beauties suggest they've laid here for years--their roots rich with age and wisdom--but still I wonder if they were young trees who simply show signs of age from a hard life in the elements?

I think we're a lot like these trees, you and me. We plant our roots and hope that the foundation is firm and rich enough to sustain us. We drink from the earth and reach towards the sun, all the while bending and swaying and learning to move with the wind and the tides. Our lives are filled with seasons of strength and seasons of weakness, but we learn; we adapt, we change and we grow.

But life can be hard. And sometimes, the world and its inhabitants can be cruel, getting the better of us and beating us to a pulp. Somewhere in life, most--if not all--of us will experience something that will yank the rug out from underneath us; we may stumble and we may fall. And for some of us, we may never recover; the blow is so hard, it leaves us sprawled out and face down for so long that we have no other option than to look UP.

And there it is. This simple act, this Looking Up is all that it takes. Look up! He's there, and He's waiting. Sometimes, we are knocked down for the simple reason that He wants to build us back up again.

I've been there. Years ago, I was that tree; I was broken, sad, and worn down. I felt lost and alone in a room filled with people who love me and I was so completely disconnected from this beautiful island I am lucky enough to call home. Every day I found myself "going through the motions" when what I really wanted was to just sleep my life away...I knew something was missing. And even though my relationship with Christ was nothing like it is today, I knew then that it was by His grace, and His grace alone, that I was able to emerge from that season in my life relatively unscathed.

If you're reading, and you're lost...take heart. There's an answer. HE is the answer. And it all begins with looking UP.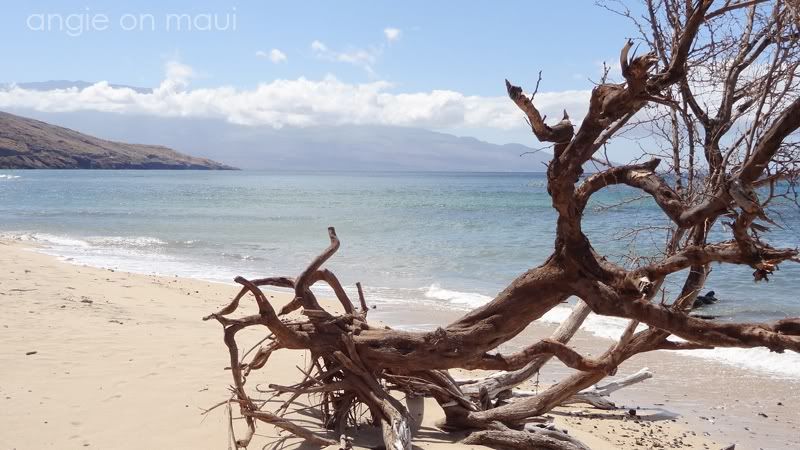 He has made everything beautiful in its time. He has also set eternity in the hearts of men;
yet they cannot fathom what God has done from beginning to end.
Ecclesiastes 3:11

* * *