Let's just gloss over the fact that I have yet to write about the trip to Kauai that Phil and I took in June, shall we? That's a photo-filled post that I'll save for tomorrow. What I do want to share is the brief, but sweet little meet-up I had with a fellow island-blogger!

I've written about my friend Che'lyssa, of Lily Love before; Che' sponsored my blog earlier this year and has been a source of encouragement in my growing faith. When I told her that we were planning a quick trip to her island, she jumped at the chance to get together and a flurried exchange of excited texts ensued.

Originally, Phil and I had planned certain dates for our trip, but at the last minute, I extended the trip an extra day and then booked our tickets. What I didn't know was that the extra day would be the only day that Che' was able to meet up, as she would just be coming home from a week-long retreat with her youth group. How's that for synchronicity? Che' and I joked that even God wanted us to meet, because He made the timing work out perfectly.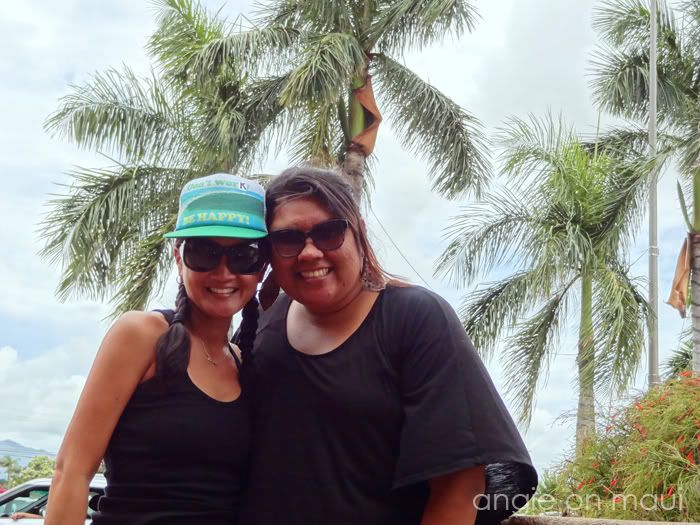 We met up with Che'lyssa and her sister at Starbucks for a quick coffee (are you really that surprised?) on our way to the airport. This is the part of the post where I publicly thank my husband for being so patient and so supportive (it would be his third cup of coffee that morning...all in the name of Blogger Love). In my years of blogging, I have lost track of how many blogger "meet-ups" he has attended with me. Before we left for Kauai and when I mentioned that I'd like to see Che' while we were there, he smiled and said "I wouldn't expect any less from you...you can't NOT see her while we're there."

Did I mention that this trip to Kauai was for his birthday? I seriously have the best husband. EVER.

Although our coffee date was much too short, I was so grateful that Che' and I were able to connect at all. It was SO good to finally meet her in person and give her a hug...'girlfriend is as sweet in real-life as she is online.

* * *
Have you had the chance to make a blog-friend a real-life friend yet?