I had to force myself to sit down and go through photos from the last couple of months and back them up to my external hard-drive(s); in doing so, I realized that there are a ton of fun little island excursions I've yet to blog about. I'd be remiss if I didn't share about the amazing experience Hubs and I had, taking a quickie flight out to Hana and back. Yup, Hana...which is close enough it may as well be in our own backyard.

I'm really bad with flying. Like, so bad, I've had sleepless nights-before-the-flight, panic attacks (which are traumatizing enough, but having them mid-air is so.not.fun.) and nerves so out-of-control I was certain I'd vomit. Over the years, I've managed to reign in my phobia and I'm a little better, but not by much.

When our friend offered to take us for a flight around the East side of the island and back, I immediately agreed, but then spent the following two days seriously stressing about it; enough so that I actually gave my closest girlfriend one of those instructional "if anything happens to me..." speeches (I know...paranoid, much?). Fortunately, the weather conditions for the day of the flight could not be more perfect; clear, blue skies and zero wind, which bodes well for a small, 4-seater aircraft.

Clearly, we survived, and I actually felt a little embarrassed for doubting--even for a second--our friend's abilities; we were in excellent hands. The upside to flying in such a small plane is that it flies much lower than commercial aircrafts, making for some pretty darn amazing views.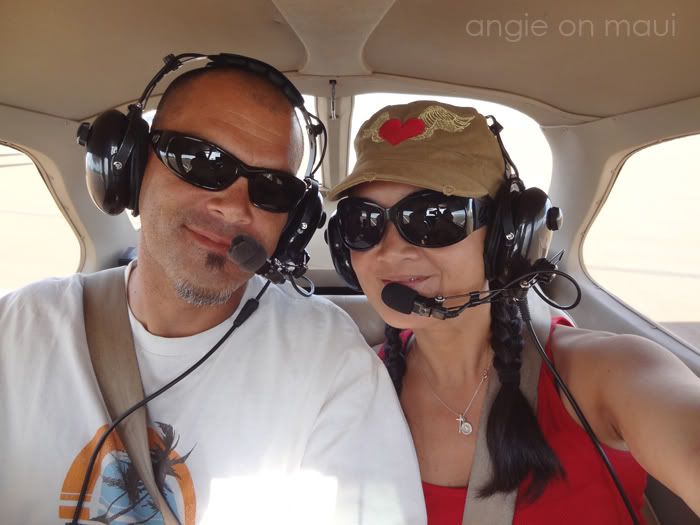 (Prior to takeoff. I was terrified, but did an excellent job hiding it, no?)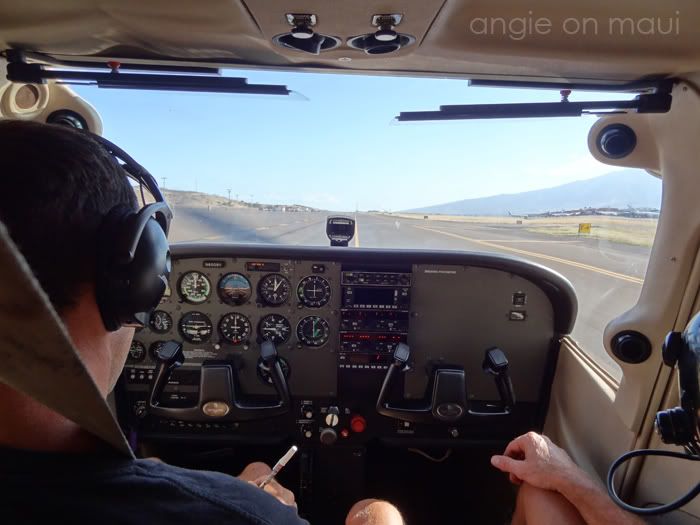 (Doesn't it look like we're on a highway? But nope, that's the actual runway at OGG, folks.)
If you've been reading along on the blog for a while, you already know that I am in love with my Maui; not a day goes by---not a single day---where I am not taken by this island's beauty in some form or another. Whether it be a sunset, a rainbow, the pineapple fields, or the way the sugar cane dances in the wind, I consider myself ridiculously lucky that we get to call this beautiful island home. All that to say, taking a flight and seeing Maui from a totally different perspective magnifies this beauty to the nth degree.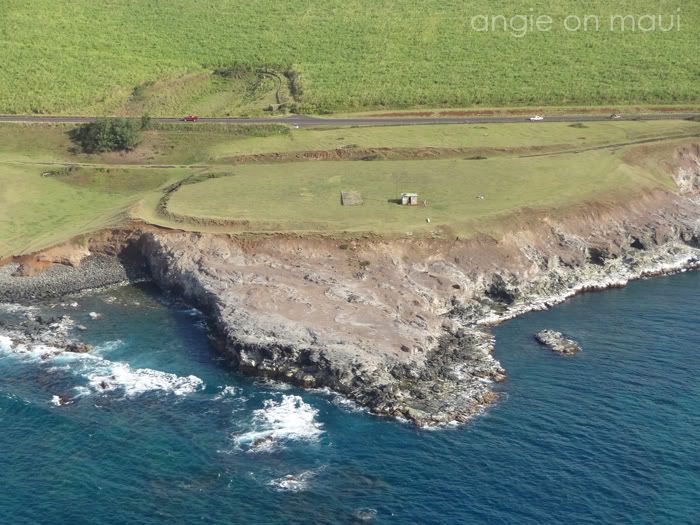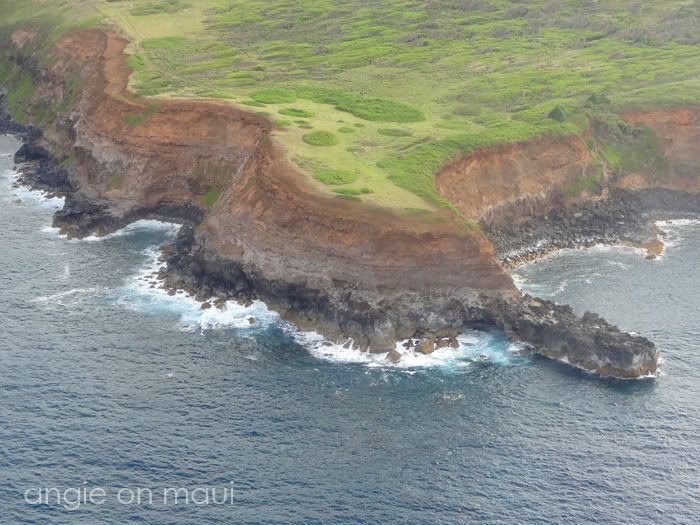 There were so many discoveries we made along the way from having such a different vantage point; small caves and secret waterfalls that you might never even know exist if it weren't for flights like these: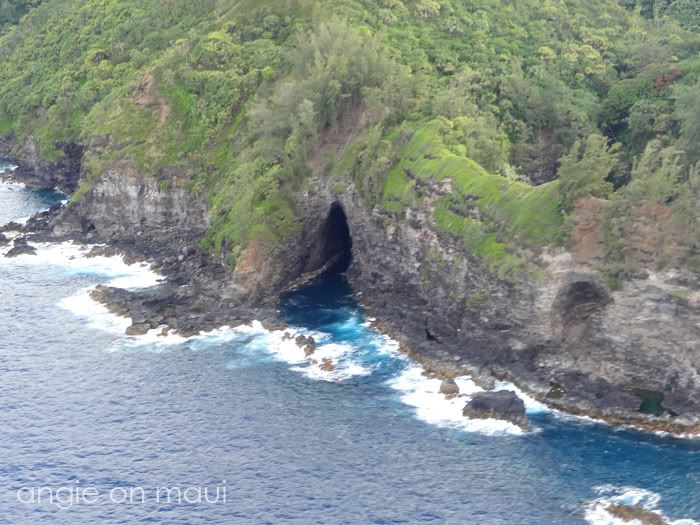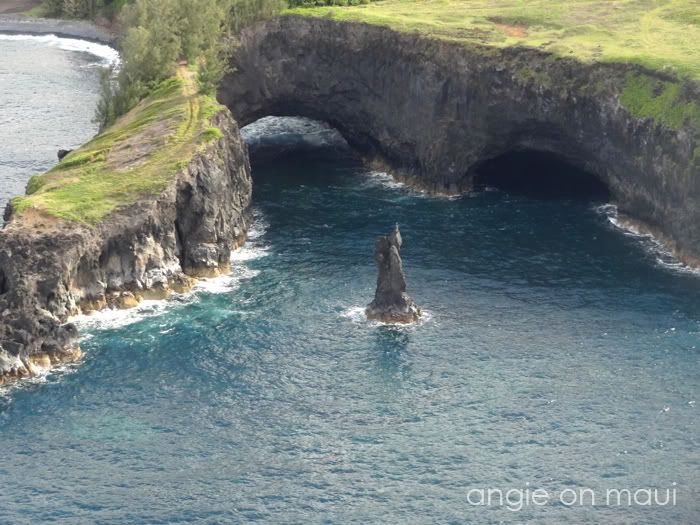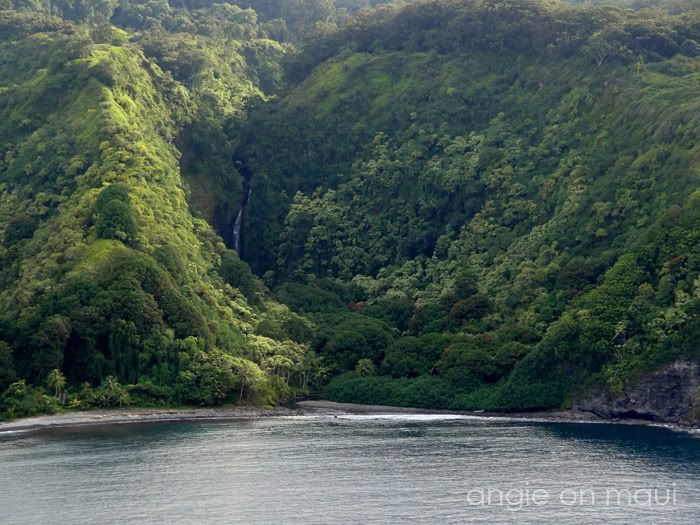 We made it to Hana in a mere twenty minutes; it was pretty crazy being able to see aerial views of places we'd driven, stopped at and photographed in road-trips passed (I blogged about "The Road Less Traveled" here, here and here):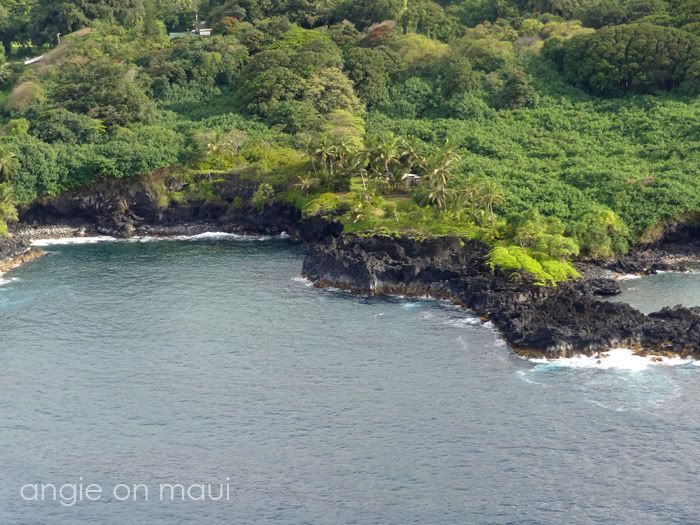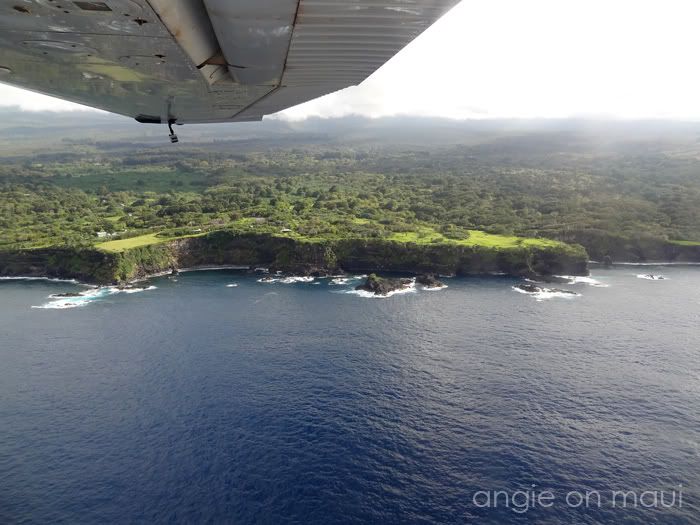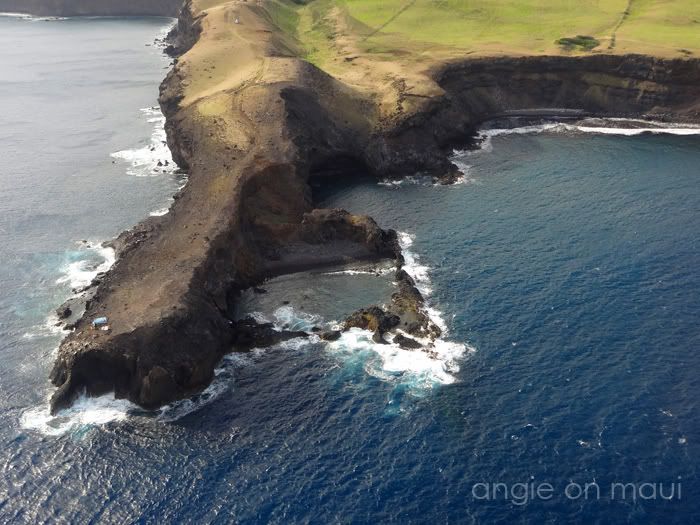 If you've ever driven around the backside of Maui and endured the long, rough, gravel roads, you might agree that the sudden change in terrain almost makes you question if you're really still on Maui. The landscape goes from lush and green to barren and brown, but still incredibly breathtaking in its natural state: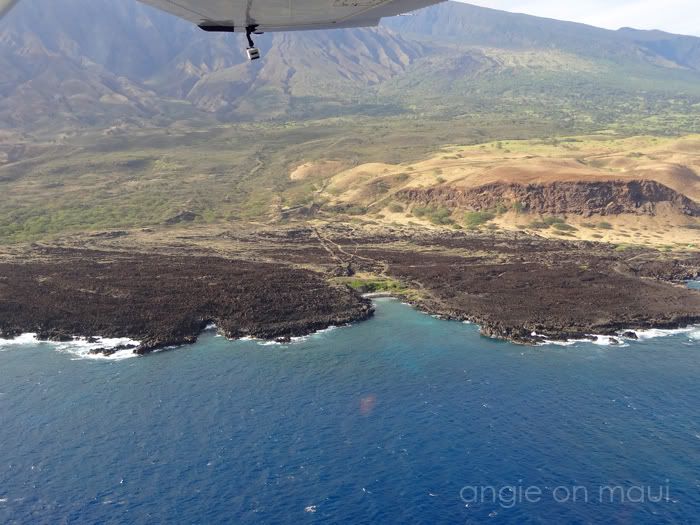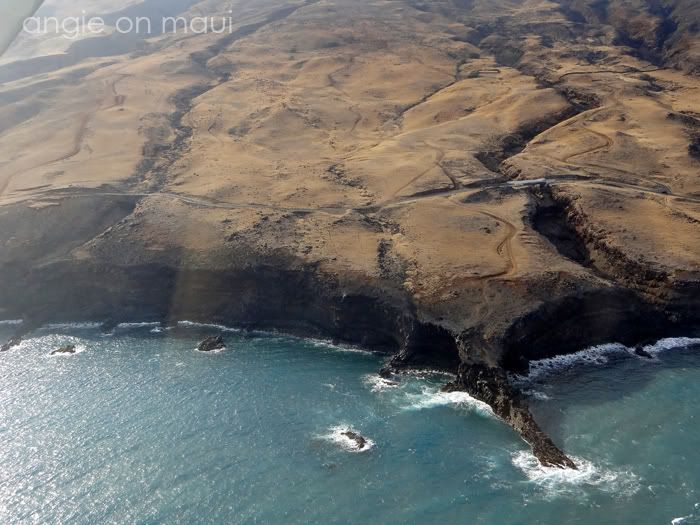 For someone who doesn't like to fly, I surprised myself with the disappointment I felt when I saw Kahoolawe come into view, because it meant that we were officially on the South side of the island and our trip was almost over. And true to childlike form, I shouted out to our friend "Hey! Let's fly over Molokini!" And good man that he is, he obliged.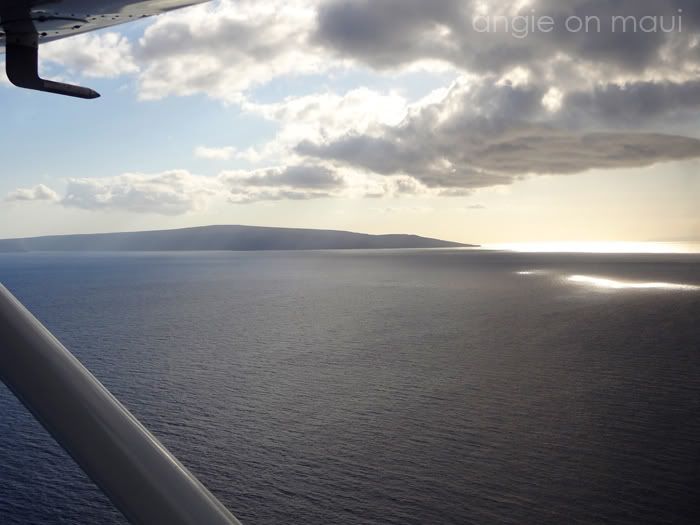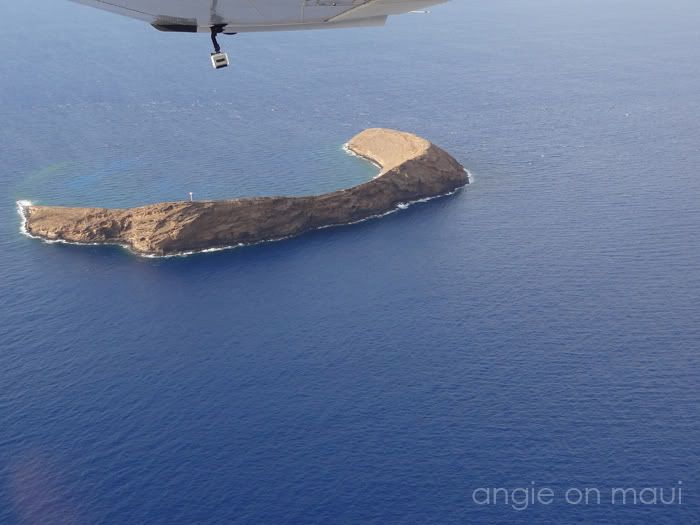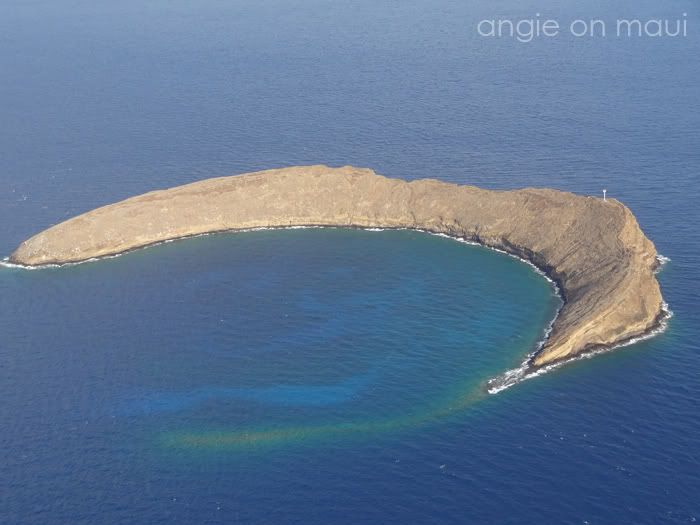 As we made our way over Kihei and towards the airport, I was struck by another wave of appreciation for this beautiful island we live on. I love that Maui still has so much land that isn't covered in housing or torn up by roadways; there is still so much greenery here (natural or ag-land) that lends itself to that delicious sense of remoteness.

Local peeps would agree:
'Lucky We Live Hawaii!