In church this past Sunday, we had a history lesson of sorts; our pastor talked at length about what makes a nation great and how far we have strayed from the fundamental principles our founding fathers laid before us. It's sobering to think about how much our views (as a nation) have changed over time and it makes me question what life will be like for children in generations to come.

Without going into too much depth about what I took away from that sermon, I'll simply say this: I am grateful for our freedom. I will never be able to articulate how much I take my freedom for granted; I was born into it, it is what I know and what I expect. Rarely have I ever truly stopped to think about what it took for me--for us--to get here.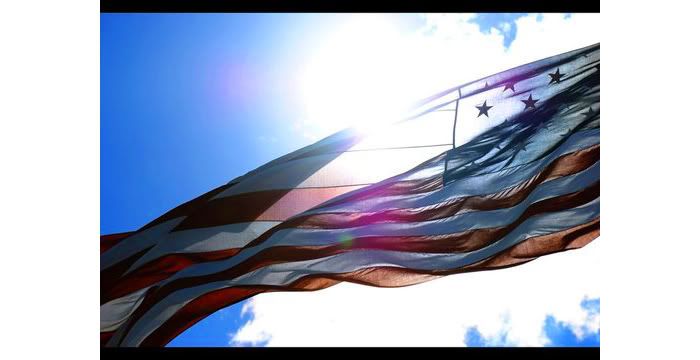 I come from a military family, so while it goes without saying that I am grateful for what my family has done to ensure the freedom of our country, I am still speechless when it comes to acknowledging just how fortunate I am to enjoy the spiritual freedom that I do. I enjoy "freedom" on so many levels and I am reminded of the sacrifices that were made just so that I could enjoy the beauty of today.

And so, today, on a day where it is so easy to get lost in the excitement and the commercialization of the holiday---in the stars and stripes, the parades and fireworks, the BBQ's and the patriotically-themed desserts, I pray that you had a moment to reflect on the true cost of what it took for us to get here. We have so many people to thank for our freedom and the lives that we live, today.

Happy 4th of July...and Happy Birthday, America!