UGH.

In the short span of one week, I've had two days that have worn my patience so thin, I started crying. IN PUBLIC (awesome). They were days that started out relatively stress-free but quickly spun out of control after the foreshadow of ice-breakers like the spilling of coffee all across my desk, or stepping in gum on the hot pavement because clearly, gum just randomly falls out of people's mouths. These, followed by larger incidents involving personality conflicts and To-Do lists that would rival even those of professional list-makers, have really taken their toll on me this week.

Enter Life Lesson # 87,205: Learning Patience.

It's hard, this patience thing. Having even the best of intentions and possessing efforts of astute awareness towards faithful and harmonious living sometimes aren't enough to quell the temporary satisfaction that the launch of an audible expletive provides. And I did that - I dropped F-bombs as the tears fell. It felt good for a nanosecond, but did nothing to fix what was wrong. Not that I thought it would.

Learning patience--complete patience--is something I know I will never fully master, no matter how old I am; it's funny how we can fool ourselves into believing that with age, comes some form of impervious wisdom. And these moments, the moments in life that show up as scheduled to test, stretch and challenge us, pushing the envelope towards personal growth, sometimes these lessons are delivered as delicate pearls of wisdom and other times, like violent slaps in the face.

My face is still smarting.

I'm reminded that life isn't easy and just as I am (perfectly) imperfect, others are, too. There will always be someone out there whose personality won't gel with mine. There will always be things left undone, because it is impossible to do everything and be everything to everyone, all the time. I'm human, and I'm flawed. I can only do the best that I can do, period. And I'm learning that when I have these colossal meltdowns, the best thing I can do for myself is to just take a break. Two, five, ten minutes - whatever is realistic - and just take a moment to gather my bearings and then hand it all over to Him, because it's too much for me to handle on my own. And without fail, He's always there.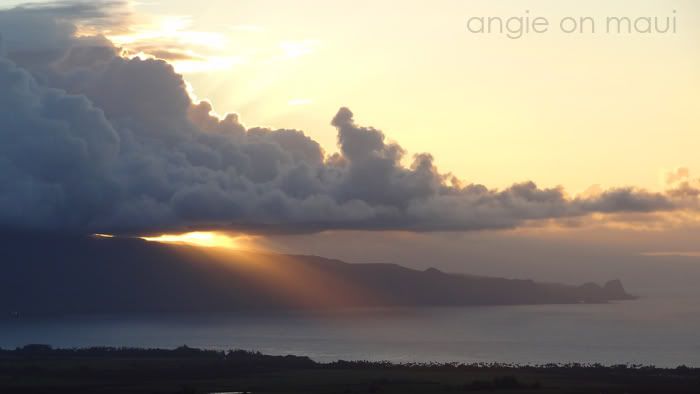 Finally, I'm reminded just how lucky I am to have a partner in life who knows just what I need at just the right moment. On our way home from work last week, we'd no sooner gotten on the road when the tears came for the second time that day and the Ugly Cry ensued...and after the requisite five minutes of husband-ly, loving consolation, he knew exactly what to say that would summon a laugh, when laughing was the LAST thing I wanted to do.

He's amazing, like that.

* * *
Here's to new, crap-free days ahead. :)