There was a night not too long ago that on the surface, felt a lot like Christmas. Sure, most of it may have been aesthetics, but when I consider the gorgeous view, the wild peacocks hidden in the perimeter of trees on the property, the gathering of friends and the generous spread of food provided by the hosts, it wasn't too far off the mark.

I like that we have friends who share similar tastes and who take delight in the little things that exist purely to bring joy. Our friends had us over for dinner so that we could enjoy their outdoor Christmas tree before they took it down (because it's almost summer, after all). Yes, an outdoor Christmas tree.

And in case you're wondering, it's every bit as magical as you're thinking.

That evening, we sat on the deck of their charming, plantation-style cottage and watched the sun set to the symphony of peacocks in the distance. And speaking of these musically-inclined creatures, have you ever had the privilege of hearing their song? It is a beautiful sound, although I can understand how it might become annoying to those who hear it every day. Their cry is somewhere along the lines of a high-pitched horn; I listened with amusement as they called to one another from the east and west sides of the property. Every so often a pocket of silence would ensue, only to have one cry start the whole cacophony all over again.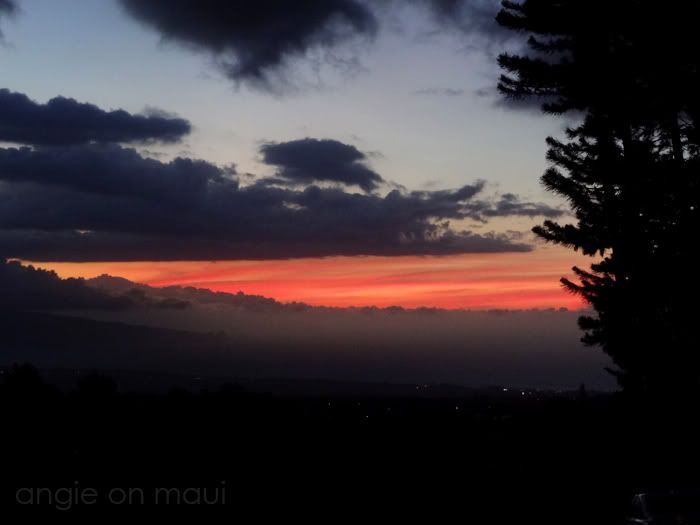 We settled into the comfortable porch sofas and enjoyed dinner, conversation and laughter that had my sides aching (my friend Caprice is very good at that). When the sun had disappeared and darkness reigned, the Christmas tree took on a whole new meaning. And you know what came next, right?

Oh, yes.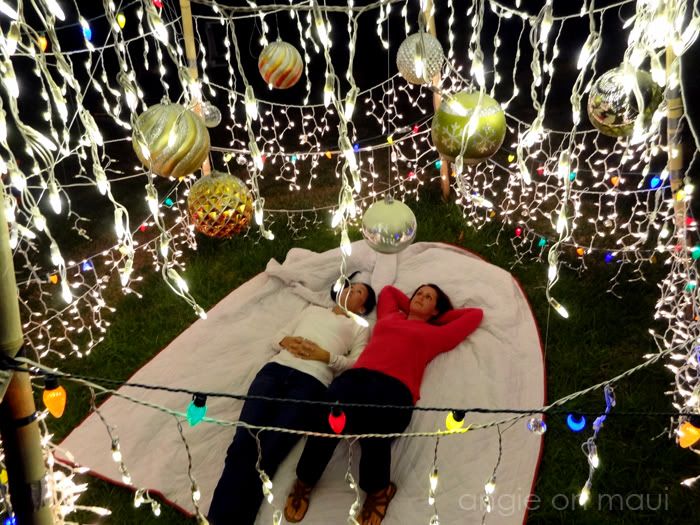 How could we not? There was something so inviting about that tree; the temperatures had dropped enough (which made me appreciate my decision to wear jeans and a sweater that evening) so that the chill in the air made my ears cold and my cheeks pink, but it was hard to resist. So I didn't. I crawled under there like the grown woman I am and marveled with the delight of a child.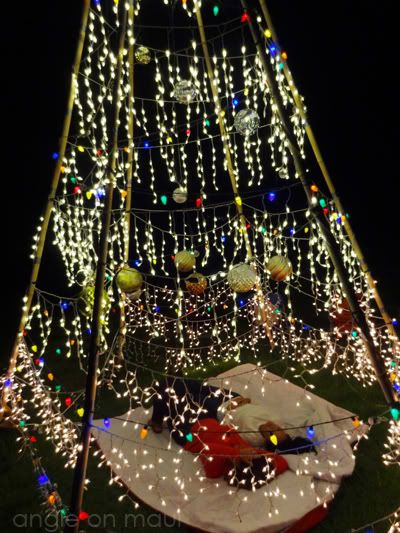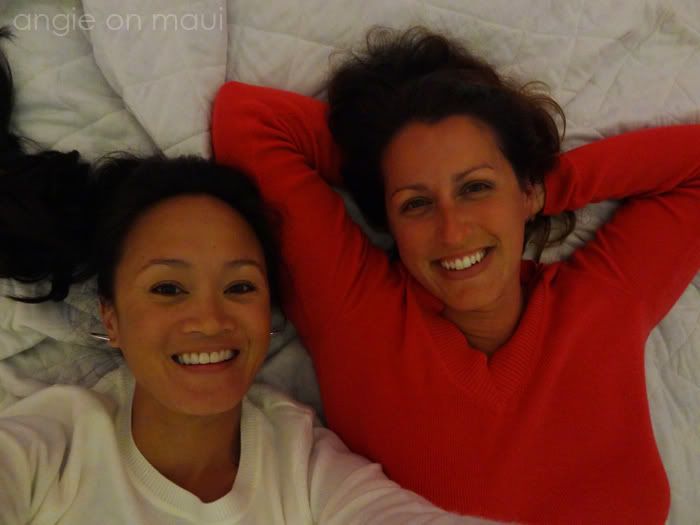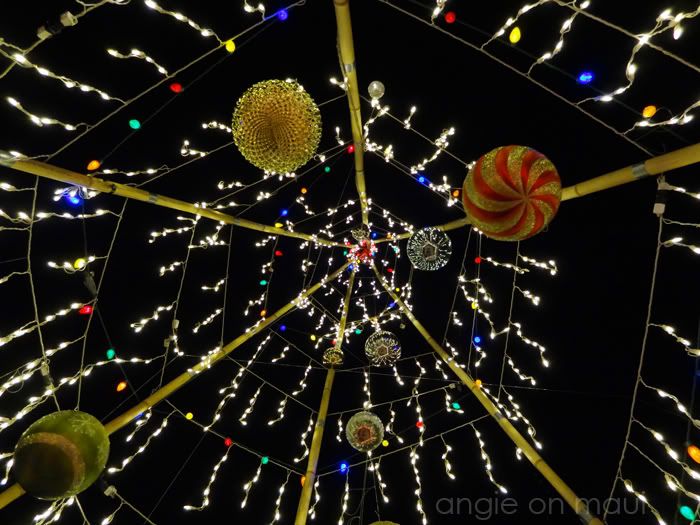 At the risk of sounding like a freak, dare I say that I am actually looking forward to Christmas? I know we're not even into Summer yet, but December is my favorite time of year and it's been a whole five months since I've heard a Christmas carol. And Lord knows I love me some Christmas carols.