(Said in my best Homer Simpson voice)

Did I ever mention that I straddled the Vegan/Vegetarian fence for almost twenty years, and it wasn't until a couple of years ago that I started eating meat again? For the record, I still struggle with this decision and have immense guilt when I eat meat ('That time about a year ago when I was driving behind a truck carrying five adorable cows? I busted out The Ugly Cry. In my car...BY MYSELF). My decision to introduce meat back into my diet warrants a post all its own, but suffice it to say that I had not had bacon in years. Until recently.

O.M.G.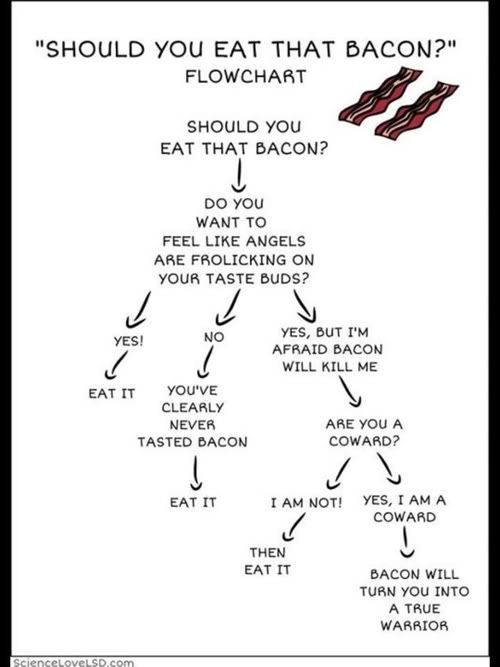 I had breakfast-for-dinner the other night (Hawaiian style, I might add, with cold rice!) and it was pretty flipping amazing. I was a honestly a little sad when the bacon was over. Shameful, I know.