It doesn't happen often, but every now and then I get a little restless living on an island that feels familiar and predictable and on some days, too small. There is a distinct sameness that makes me nostalgic for bits and pieces of our old lives in San Francisco where weekends offered variety in food and activity or road trips to new discoveries. On days where I might voice these thoughts to Phil, in that same breath I am also quick to remember that this island--this very lifestyle we live--feeds my heart and soul more than any urban locale ever did. We made a decision to move here for two reasons: to slow down and enjoy life. Happiness is relative.

Weekends around here often have a common thread of sunshine, sand and surf. While I have a deep appreciation for these weekend stay-cations, there is also sheer enjoyment to be had in the mundane and simple joys of our quiet, island life. Take Saturday, for example; we were up early for a change (and by "we", I really mean "I", because Phil is a morning person by nature, while I am--unapologetically--not) and out of the house by 6:45am to check out a new Farmer's Market. In the past, I've blogged how eating local makes everything taste better, but it also makes me happy in a way that makes me wish I owned a beach-cruiser bike with a cute basket to place my produce and freshly-cut blooms in, because riding home like this with my Saturday morning purchases would feel very story-book and small-town-like. And it also makes me happy in a way that has me smiling at everyone, snapping photos of colorful food and pointing things out to Phil using words like "beautiful" and "precious". At 7:00 in the morning.

But really...it's joy in the little things, people: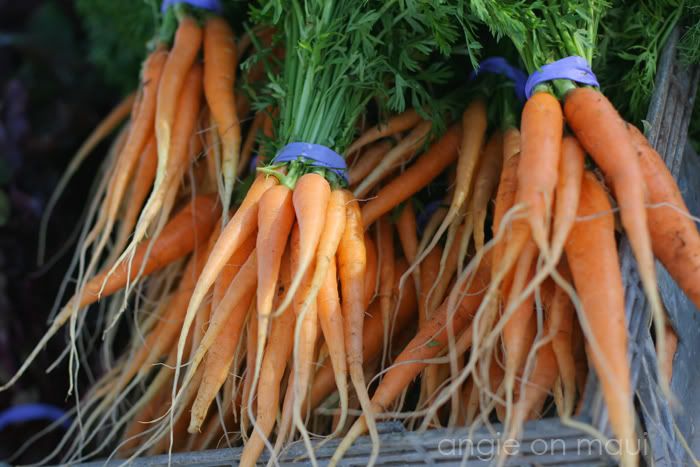 Equally happy and smiling vendors stand behind tables piled high with colorful veggies or locally grown plants and flowers. Some proudly display their handmade goods of jellies and jams or fragrant, hand-cut soaps. And others still, show off beautiful eggs in various, muted shades...


...with co-producers clucking quietly in a small cage set up on the lawn: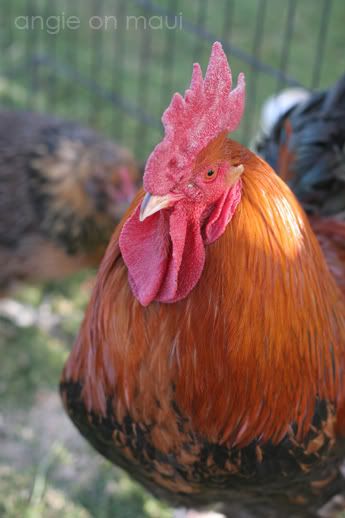 The one thing I will say about this kind of shopping is that I find myself wanting to buy everything for the simple fact that it's pretty and I want to please people. Nevermind that we have no need for a basket full of fresh ginger (but lately, I am loving putting fresh ginger in my tea!):

As always, freshly-cut island arrangements have me lingering at the buckets the longest, because at $3 or $4 a bunch, it is a borderline crime not to purchase:

That "precious" little succulent arrangement in the coconut shell? Stay tuned because I've got a little DIY'er coming to the blog, soon!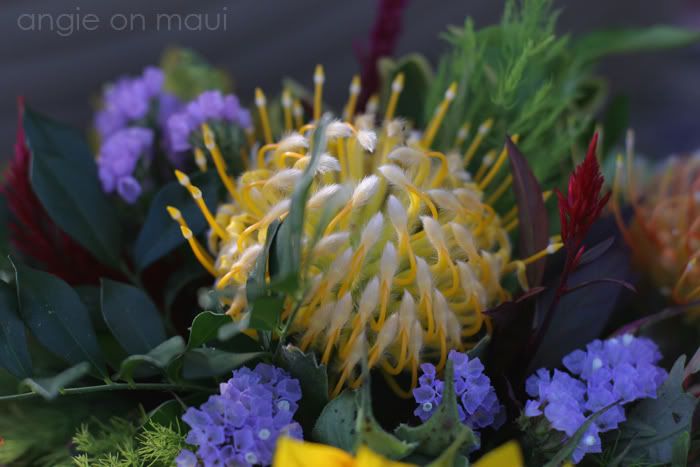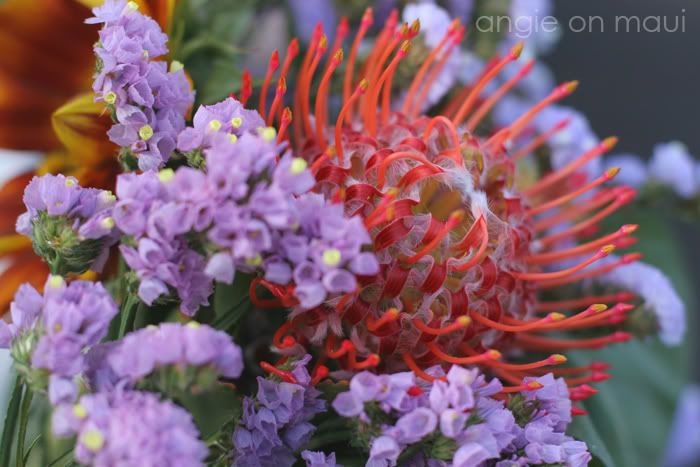 We're heading back to the market again next weekend. But not before I buy a beach-cruiser bike with a basket. I kid.

* * *
Sunday served up Simple Joys in abundance and we were out of the house and in the middle of a beautiful pasture by 8:00am all in the name of creativity (more on that, later). It was a location we'd never been before which required us to climb over a fence and side-step cow-pies all morning, but the early light and thick bushes covered in periwinkle blossoms made the experience worthwhile. Sunday morning church service in nature: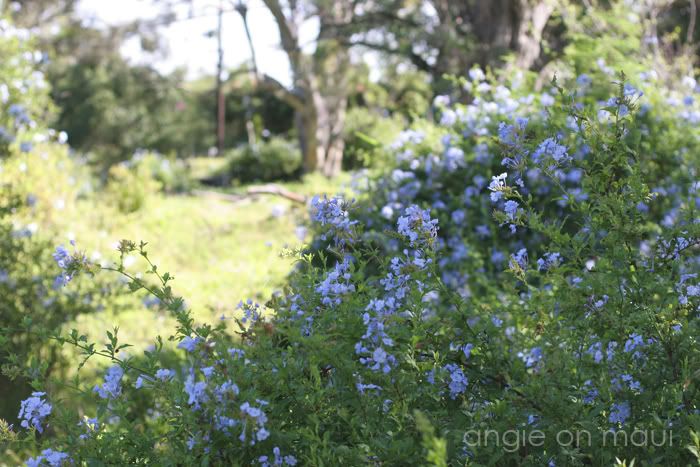 The rest of Sunday was slow and lazy; we had brunch with friends and then came home for a leisurely afternoon together, eventually taking a nap after clouds rolled in bringing with it passing showers and a beautiful and vibrant rainbow.

* * *
Other simple joys this weekend? Time in the art studio, starting AND finishing three paintings. A trip to the mall and an impromptu mani/pedi. Cinco de Mayo lunch with The Hubs. Fresh sheets on our bed this evening. A purring and sleepy kitty on my lap whenever I will let her.

What were some of your Simple Joys this weekend?