I've been fighting some kind of bug over the last few days. My throat is sore and I'm incredibly tired; I took a nice long nap yesterday in hopes I'd wake up feeling rejuvenated and energetic, but no such luck. Boo.

Feeling under the weather means that nothing earth-shattering or exciting has happened around these parts lately, but I'm determined to shake this thing and find my groove again. And it helps to drink tea from my new mug. You like?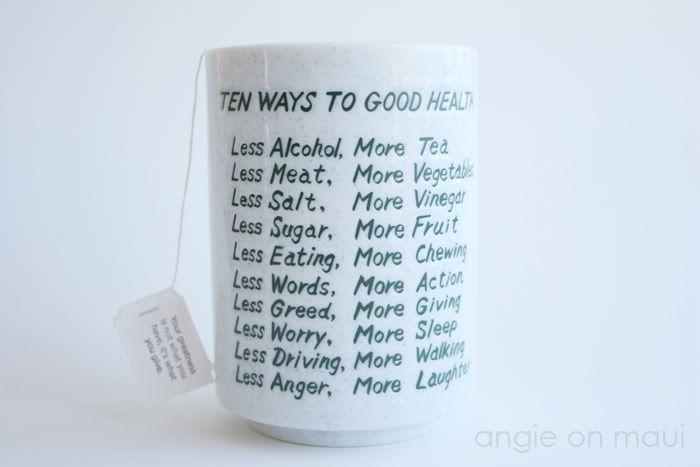 It's precious, no? When I first saw it, I seriously heard my Momma's voice, reminding me that we only get this one body - honor it. Wise words, indeed. I challenge you this week to pick one "Less/More" and incorporate that into your daily life. Baby steps.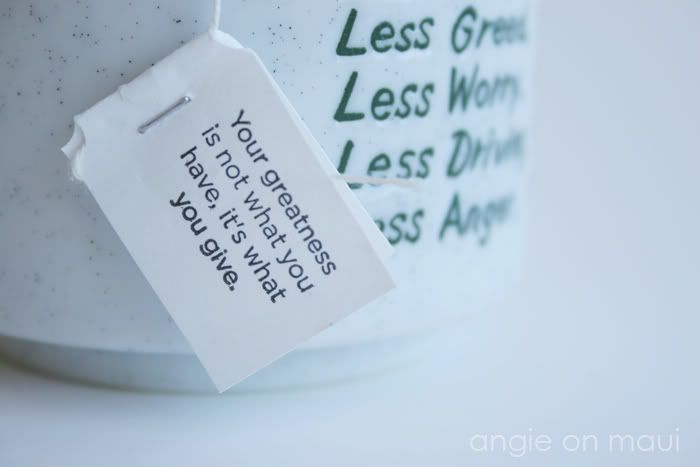 * * *
Unrelated, how crazy is it that April is almost over? It's been such a bizarre Winter/Spring for so many of us, with the crazy rise and fall of temps and delayed showers and thunderstorms. We've had some ridiculously hot and muggy weather lately, but it rained for us over the weekend, which was just perfect for my sick Sunday in bed. Today we are back to sunshine and blue skies - feels like Summer!

Hope everyone had a lovely weekend!