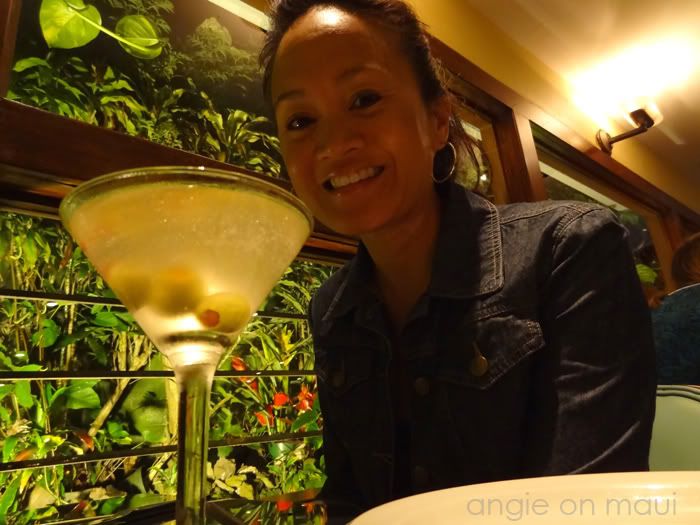 Martinis. I like 'em dirty.

* * *

I have a Love/Hate relationship with sugar and booze. Few things can rival the pleasure of indulging in a slice of moist, chocolate cake, or the satisfaction of enjoying a glass of wine or a stiff cocktail as a knee-jerk response to having "one of those days". I'm a firm believer in positive reinforcement; we should be rewarded with whatever brings us pleasure if we've reached a goal and accomplished something we set out to do. Or you know, survived days ending in "Y".


I've written about my All-or-Nothing personality before; I'm either in, or I'm out (and therein lies the problem). It's been an ongoing struggle with me, and I'm still learning how to find balance---to avoid my posts at opposite ends of the spectrum and just find peace somewhere in between. I like sugar, and I like having a drink every now and then...but sometimes, I like it a little too much, and I am reminded of this when my clothes suddenly feel snug or I wake up feeling "foggy" and gross.


I underwent a huge life overhaul last Fall after a health scare and gave up alcohol and sugar among other things. I ran strong and rode the momentum straight through until the Holidays when my efforts went out the window because, well, that's just self-explanatory. Then in February, I gave up the two again for Lent. And somewhere between then and now, a flip was switched and it has me seeing (and tasting) things differently. Now it's not so much a sacrifice as it is a necessity. Eventually, I'd like for it to be a way of life - effortless and as natural as breathing, because the long-term benefits more than make up for a little bit of hard work, now. Health-wise, I feel fantastic. And I won't lie, the weight-loss is a HUGE motivation factor.


You look good? You feel good. You feel good? You do good.


It's been ten days since the alcohol and sugar ban was lifted; under normal circumstances I'd have indulged myself sick, but this time around, it's a little different. I had a couple of drinks with a girlfriend who was visiting from New York last week, but life, lately? It's alcohol and sugar-free, by choice. The best part of it all is that I've got Phil on board and we're both seeing and enjoying the results. My meat-and-potatoes, beer-loving husband is a changed man and I'm so proud of him for embracing this new lifestyle of ours. Last night I had him eating quinoa, broccoli, tomatoes and baked chicken...and liking it. And that's huge, my friends.


I am probably going to jinx myself by putting this in writing, but my hope is that it will have the opposite effect and at the very least, hold me accountable. Whatever works, right?


* * *

What's your vice?