In my recent quest to expand my wardrobe horizons and hopefully feel cute in the process, I've been scouring the internet identifying elements of my own personal style that would address my desire to feel feminine without compromising comfort and function.

Enter Pinterest. It didn't take very long before I started to realize that my preferences and what I was drawn to visually were pieces I currently own or have owned in the past: fedoras, sandals, tank tops, shorts and scarves...it's my combination of these pieces and accessorizing that needs a little work.

The following collections were found on Pinterest; everything about them speaks to me. The easy, relaxed style and comfort and the key, go-to pieces woven somewhere into each outfit.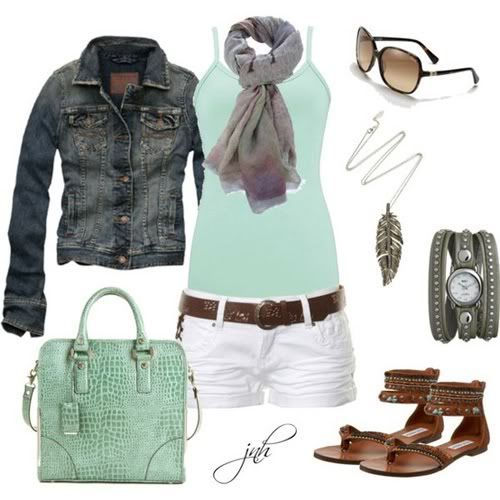 Repinned from style - outfits by Michelle Johnson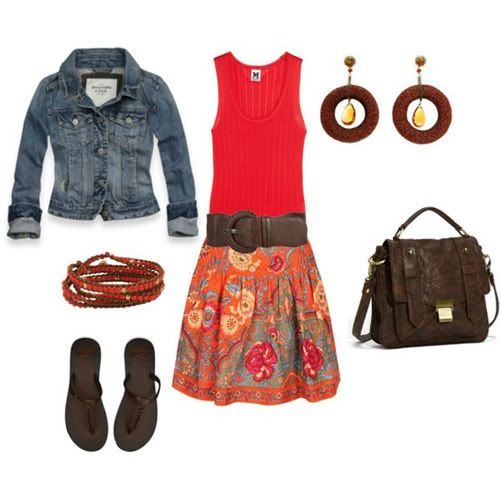 Originally pinned by Tammy Thompson onto Fashion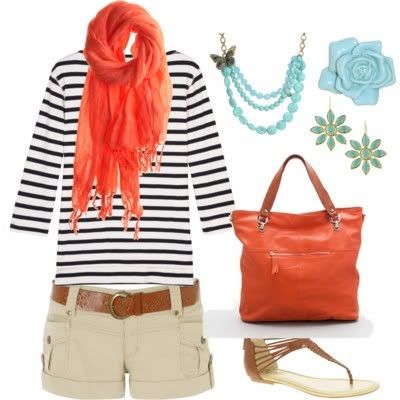 Repinned from Look book by Alexis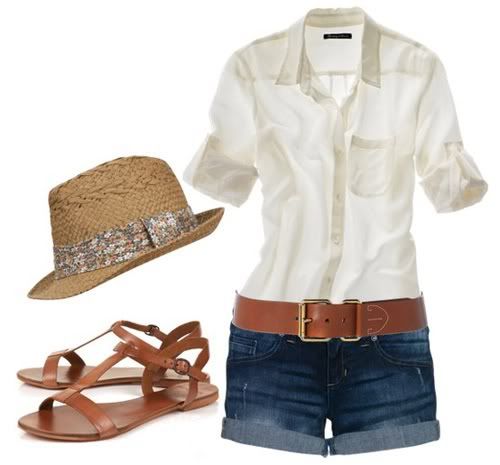 Repinned from style by sadina renfrow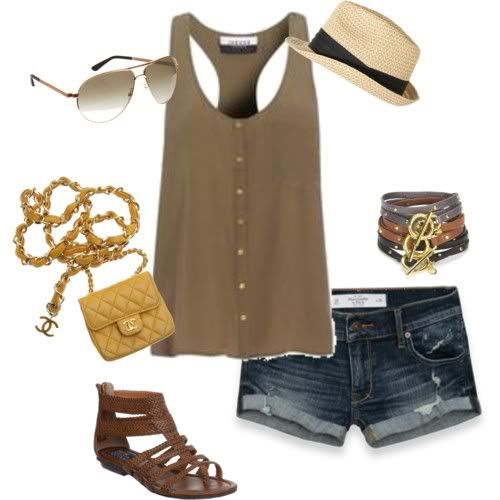 Originally pinned by Katherine Waters onto fashion.
Cute, right? Seeing the fashion potential and possibilities simply by accessorizing makes me actually WANT to go shopping for some new items. Considering I purged my closet during a recent cleaning frenzy, I'm thinking a shopping spree is in order! In my excitement and enthusiasm last night, I shared my style board with Phil who agreed that yes, the above collections were very much "me", but with a little bit extra. Once I had piqued his interest, naturally I used it as an opportunity to warn him that I was going to do some major shopping damage this weekend. Woot woot!

And thennnnn, he saw this photo on my style board: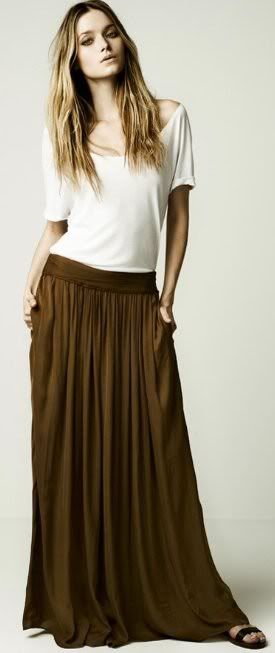 Repinned from My Style Love by Kirby Cooper
Before I could even say anything about the outfit, he pointed to it and declared: "absolutely not". Really? Personally, I love everything about the outfit: minimal pieces, soft and draping cotton, neutral colors and a slight bohemian flair. According to my husband, it is wrong on multiple levels. It is unflattering, looks like curtains and the maxi length is "aging".

Thoughts?