It was a particularly trying day. A day spent at work putting out metaphorical fires, missing deadlines and wearing many hats. It was a day that lacked the pleasure and satisfaction of a To-Do list bearing check-marks in the margin but rather a day that left her feeling beaten, battered and bruised.

Tomorrow will be a better day, she told herself. But even as she spoke those words under her breath, she did not believe them; she could not feel the potential of renewal promised at the end of each day.

She got in her car and drove, her head in a cloud of white noise. Not too far from her home, the view to her left caught her attention and she gazed out at the horizon: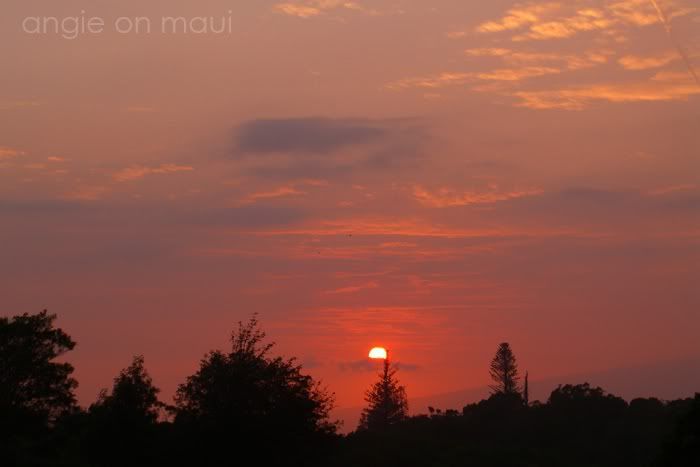 Pink Skies.
She pulled her car to the side of the road, got out and walked to the patch of graveled clearing that appeared, as if waiting for her. In that instant, her cares were washed away and she felt them drain out through her fingertips, leaving a feeling of peace and clarity behind. It was simply a bad day. A bad day in a very good life.

Pink skies.
Joy, for free.