A few days back, I "instagrammed" (it's a word...in my head) a version of the photo below, documenting yet another getaway Phil and I made to chase the sun in its descent. It was another one of our now unpredictably-predictable trips to walk the bridge between day and night; despite this common occurance, we still found something different in this sunset than the hundreds we'd witnessed before it.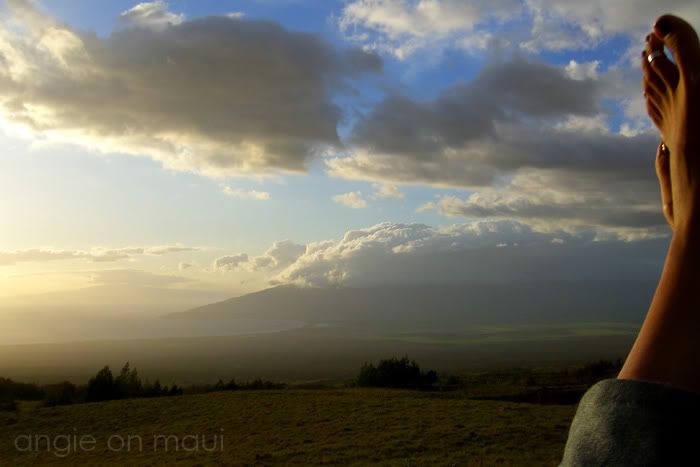 Perched on an upcountry hillside, we parked the truck on the side of the road, set up our respective camera gear and in my case, spent most of my time inside the truck with my feet propped up because believe it or not, 74 degrees at 6:15 pm is pretty cold for us tropical people.

We had a view of a rolling green hill before us...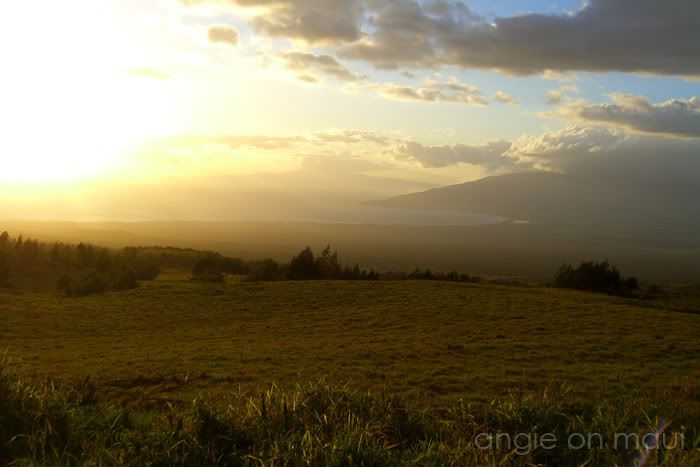 ...and to the right, a different perspective of the field that only four months before, was the very field where we picked out our Halloween pumpkins. Naked and bare now, I imagine little pumpkinettes--only seedlings, now--buried deep in the earth, furiously doing their best to grow so as to fulfill their Halloween destiny this year. Grow little pumpkins, grow!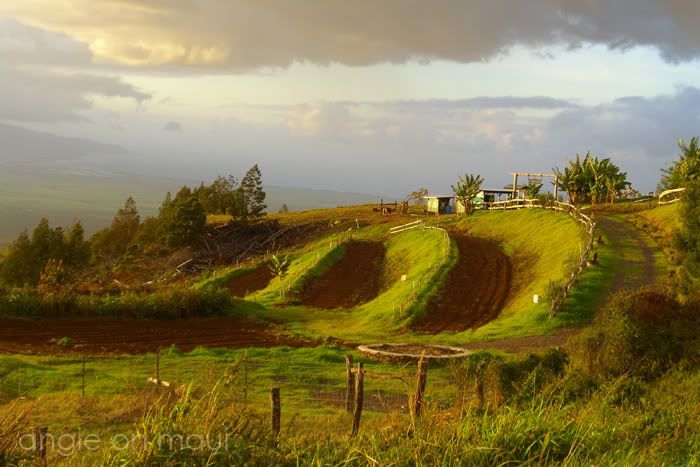 And when I swept my eyes across the field and turned my view to the left, I actually laughed, because my husband and I? We make quite the team. Can you count all three of his cameras in this photo?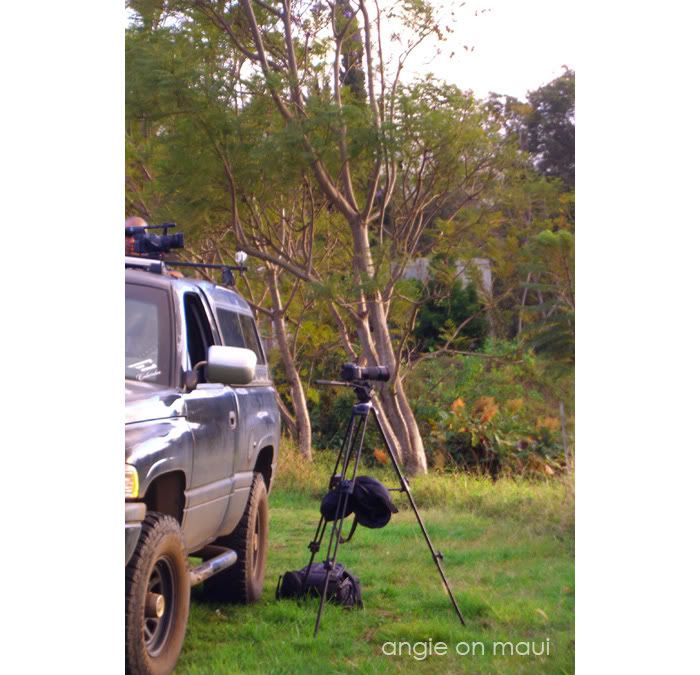 It's a good thing he's as much a fan of photography as I am, otherwise he may have noticed that passersby probably thought we were a couple of loons. He, with his three cameras, and me, walking the side of the road holding two of my own. Loons.

As always, the show was spectacular, hues of dusk falling upon us with an aching chill in the air not far behind.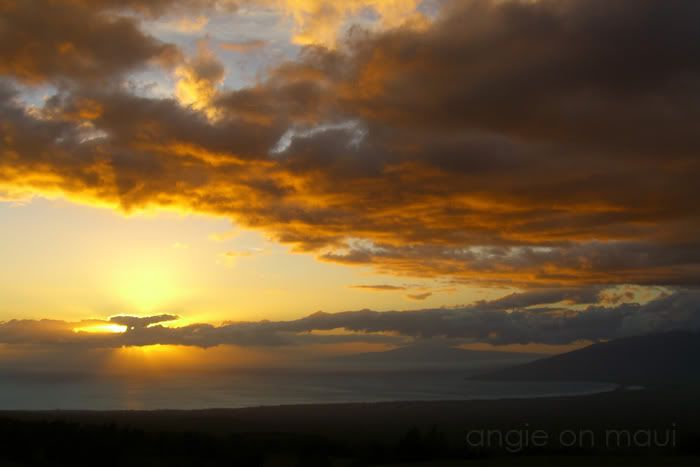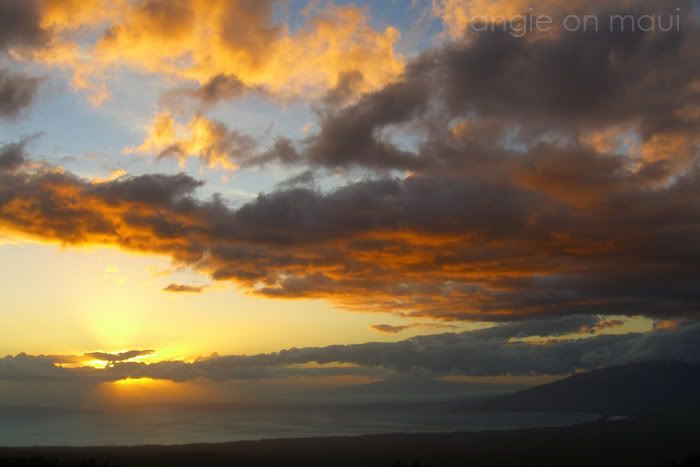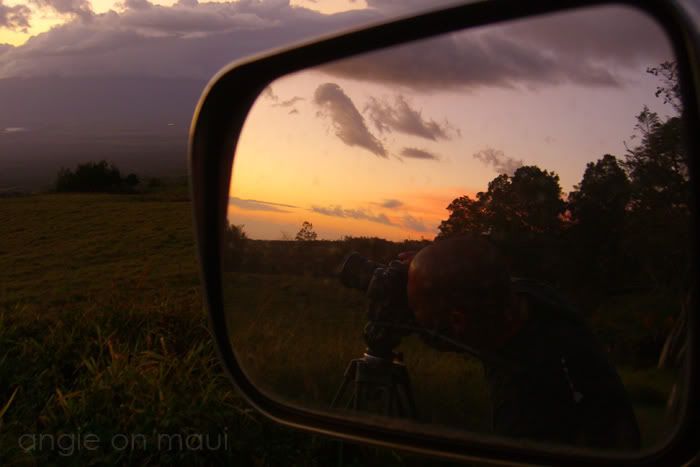 We got our sunset-fix for the night, packed up the gear and drove the dark roads leading us home. Another watched-sunset to add to the books. We're fortunate to have shared hundreds of these sunsets together, but on nights like these, when words are few and we're both behind our respective cameras, I smile at the comfort and familiarity in that moment. Loving the sun, loving photography and loving each other.

We're a good team.

I do hope that wherever you are in the world, you've had the chance to watch a sunset or sunrise recently. If not, put that on your To-Do list. :)

* * *