One of the million things I love about Phil is his ability to anticipate an outstanding sunset based on cloud coverage, alone. He will put on his invisible nephology-cap, look out the window and then say to me: "This one is gonna be good. 'Wanna come?" Which is code for: "Be ready in five. BREAK!" Nine times out of ten, I'm already in my lounge clothes and donning glasses, but I go; I go, because my husband is the King of Spontaneity and I love this about him. And we move like the wind, because time is precious and sunsets can slip through your fingers like water; we pack up our respective camera gear and are out of the house in five minutes or less (see October's Pineapple Sunset post here).

Tonight was another one of those nights. We drove to the pineapple field and watched as the sun made her exit, leaving a trail of delicious oranges and pinks in her wake.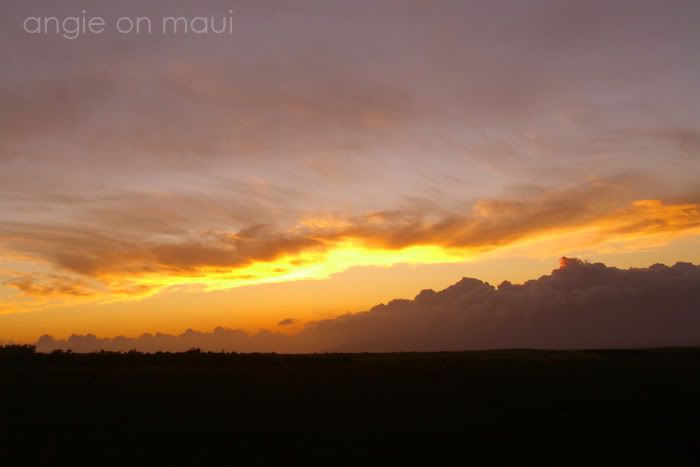 My favorite part of a sunset is not the fiery, vibrant orange, but the soft pink that floats across the sky like spun sugar; quiet and unassuming, but with purpose.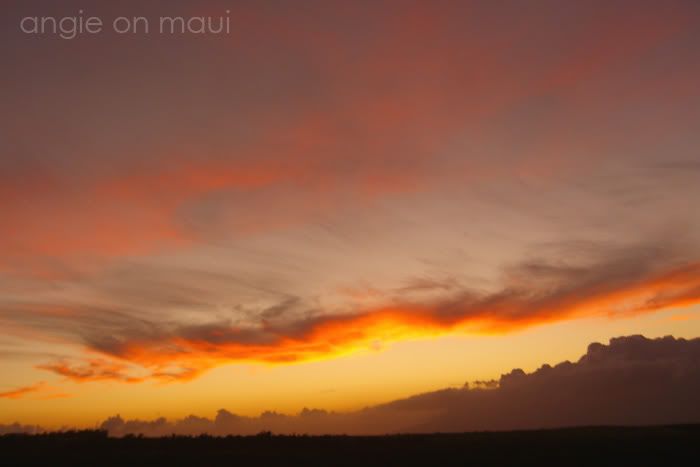 Oh, Maui...how I love Thee.