Listen up, kids, because today I am introducing you to someone special. Sponsoring my blog this month is my friend Erin, of Zen and Living Simply. Erin writes with honesty that I find both refreshing and endearing; I respect and admire her ability to write about experiences that many of us would prefer to keep to ourselves. I'm a firm believer that the decision to share these life experiences - the good, the bad and the indifferent - are rare opportunities for us to reach out, connect with others and help someone else in the process.

Beyond all that, this chick? She's cool.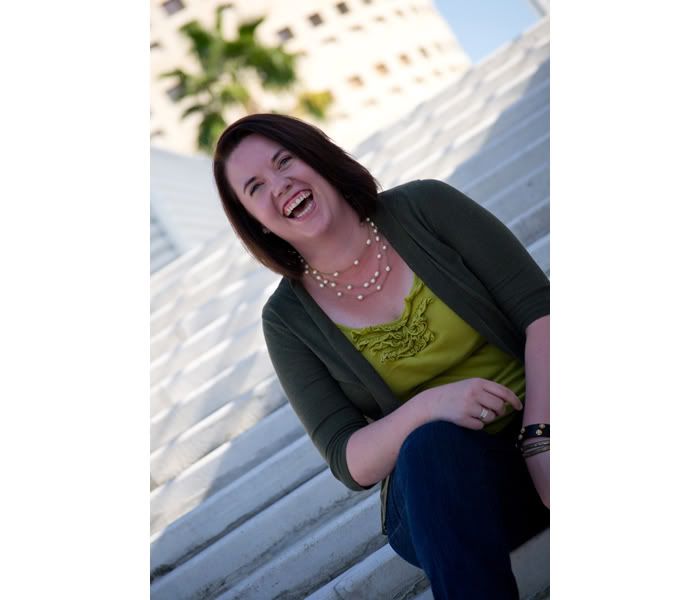 * * *
LA: How long have you been blogging and what is the meaning behind your blog name?

Erin: Zen & Living Simply is my second blog. My first blog grew out of my closeted love for fashion, which you'd actually never know if you met me in real life—I wear jeans, a polo, and no jewelry to work! I went through a series of personal changes which led me to the decision that I wanted to start a blog that was for and about me.

I shut down the first blog—although you can find my inner fashionista alive and well on my Polyvore page—and started over with Zen & Living Simply in August 2011. The blog's title stems from a desire to pare down on the "things" I don't need and shut off the excess noise in my life that prevents me from being able to live in the moment.

LA: What has blogging taught you?

Erin: That I spend way too much time online. (No, really.) Blogging, to me, is a great example of the "you get what you give" philosophy. You know those really impressive blogs who get all kinds of media attention and bazillions of comments on their posts? 9 times out of 10, they're run by amazing people who want to connect with their audience. They put in the time and effort, and while it usually isn't overnight, it pays off.

LA: Tell us something that we should know about exactly who Erin is.

Erin: I'm learning more and more that my purpose in life seems to be that of a healer and truth speaker. I'm the one who's sought out for a listening ear and guidance, despite the fact that I'm typically the youngest (and most quiet) person in the room. I'm pretty good at reading people, which allows me to shine a light on certain things that people don't want to acknowledge, much less work through. It also helps that I'm not afraid to bring up common taboo topics like suicide and substance abuse.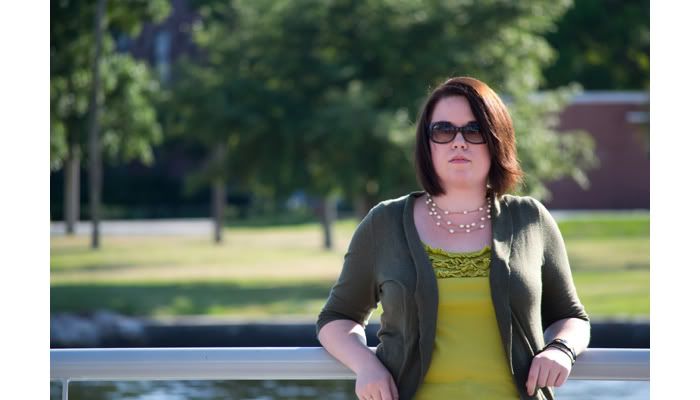 LA: Your blog touches on your experience with debt; are there any lessons you've learned that you can share with others who might be in a similar situation?

Erin: Ha! I've learned that college students, despite their intelligence, are generally not the people who should be making decisions about what kind of student loans to take on and whether or not they should be approved for a credit card or three. (Stories for another time...)

The biggest thing for me has been to actually acknowledge how much I owe. I've spent a lot of my life having the "I'll deal with it tomorrow/when I graduate/when the bill comes" type of mentality. I made major financial decisions based on just needing to get something accomplished in that moment, and then it came back to bite me big time. It made me want to vomit when I figured out that I have almost $70,000 of debt to pay off, but it was definitely a wake-up call that made me put my mental foot down and declare that that hole will not get any bigger from here on out.

LA: What are two ways you have been able to cut spending?

Erin: Oddly enough, cutting down on TV dinners has helped quite a bit. When you have to find gluten-free, dairy-free frozen meals, they often hover around the $5-7 mark where I live. While that's easy portion control, if I had a frozen meal for lunch and dinner, that would add about $60 to my grocery bill! (That, and I'd end up eating tamales every day.) Even if you get your typical $3 TV dinner, that eats up about $40.

The other thing that has really helped my budget is thinking about purchases in terms of cost per use. I used to buy a lot of cheap accessories at Target, Forever 21, etc. that wore out in a few months and, quite frankly, looked cheap. I bought a new point-and-shoot camera almost every year due to the changing technology. I bought cheap living room furniture because I "had" to have something to sit on, and after the first month I hated it because it was not cute and started to show major wear and tear.

I've made some pretty big purchases in the last year—an iPad2, a DSLR, a new couch, a frame for my bed, and a Michael Kors clutch. But I put some major thought and cost-comparison time into those purchases. I found the Michael Kors bag on eBay for about 60% of the original cost, and although I financed the purchase of the furniture, in another 2 months it will all be paid off with no interest. The iPad2 is a business expense—I use it every day at work. I use the DSLR at least once a week, and it's added a new creative outlet to my life. I'm okay with spending the big bucks on something if I know it will hold up for several years and prevent me from spending the same amount of money on cheap stuff.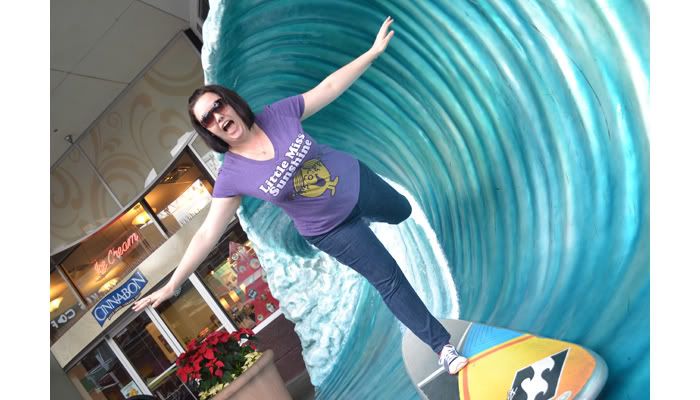 LA: If you had to describe yourself in three words, what would those words be?

Erin: Perfectionist. Wisecracker. Friend.

LA: What is one of your goals (personally or professionally) for 2012?

Erin: My big work-in-progress at the moment is learning to exercise. I've never been an athlete, and to be honest, never really been one for that whole active movement thing—you could not pay me enough to run every day. (I see all you runners out there shaking your heads. I just don't get it.) I need to find ways to become active without getting bored!

* * *
Intrigued, yet? You should be! I told you this girl was a straight shooter! It is the very thing I like most about her...and we all need girlfriends like this in our lives.

Sooooo, pop on over to Erin's blog and say hello. I know you'll like her as much as I do! Please and thank you!