I never thought I'd be in a position to have sponsors for this little blog of mine and I am honored to partner with some amazing ladies this month. I'm super excited to share my first sponsor post and introduce you to Melissa, of Yours Truly, Melissa. I started reading Melissa's blog over a year ago and was drawn to her beautiful photos and easy-going nature. She lives in Oklahoma with her husband and two pups, and someday, somehow, I hope to have the opportunity to meet her in real life (is it weird that I think our husbands would get along really well, too?). Oh, and her husband is a master in the kitchen and does most of the cooking in their household. It's ok, you can be jealous. I was when I first found out, too. ;)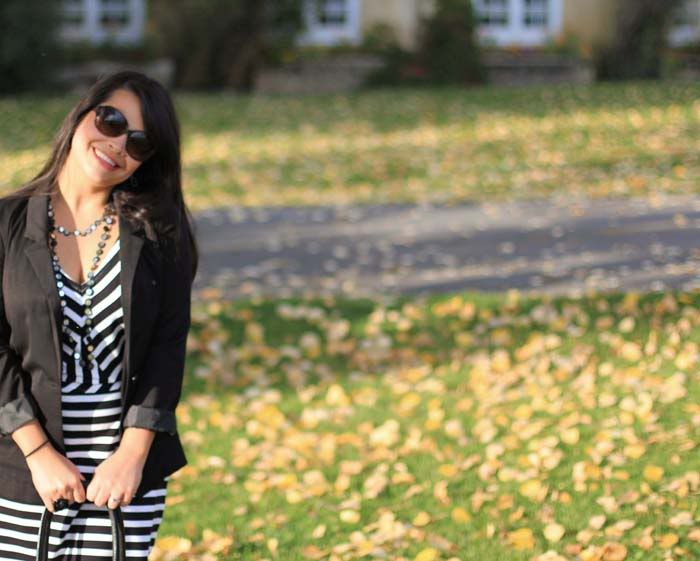 * * *
LA: How long have you been blogging and is there a meaning behind the title of your blog?

Melissa: I've had several different blogs since around 2007. (Wow! That's a long time!) For a while my life was not necessarily "unsteady" but I was definitely going through a very uncertain phase. Therefore blogging was my therapeutic outlet, and at one point, anonymous. I've been at this current blog address since May of 2008 and after many a trial and error, I've settled into Yours Truly, Melissa.

Although I'm not really anonymous any longer, I still think of blogging as somewhat of a creative outlet for me. I've always loved journaling and letter writing and view my blog as somewhat of an interactive journal. I post about day to day life with my husband, our travels, what we eat, and whatever I find beautiful, clever, or inspiring. It's a bit hodge podge, but it's all mine and I enjoy it.

LA: Is there anything that blogging has taught you?

Melissa: Angie, you overestimate me… I'm not this deep. I'm kidding! Yes, I suppose blogging has taught me a thing or two. So, this might be a stretch, but blogging has given me a bit more self-confidence. Granted, I haven't shared this blog with everyone I know in real life, but I have shared it with my husband and a few friends. Sharing my blog with them made me extremely nervous for some reason. I thought they'd judge me as silly or crazy for posting things about my personal life online. Surprisingly, the feedback was mostly kind and maybe even indifferent. People don't care! And if they do, why does it really matter what they think? I have my own little place of the internet where I can document anything my little heart desires. It's so neat to have a record of what I was doing and what I was into it at certain periods of time. Ultimately, I blog because I enjoy it!

LA: As a relatively new homeowner, what do you feel the secret is to making a house a home?

Melissa: We are having so much fun with our new house. Slowly but surely we're furnishing and decorating our space with things that we feel reflect our personal taste. One thing I knew was that I did not want our house to look like we'd just gone to the furniture warehouse and picked up a floor model -set up and deposited it into our living room. No matchy-matchy furniture please! Since we're not living the life of the rich and famous, we're saving and settling into our home little by little. Becoming house poor = not our style...

So in saying all that, as much as I love a beautifully furnished home, what really makes a house a home is the people that live there. Home is with my husband. Amen.

What inspires you? How do you decide what to write about (or what to photograph)?

Melissa: I'm inspired by beautiful things: photographs, nature, and people. I pour over photographs I find beautiful and try to improve my own photo-taking skills. I've been an avid photo snapper for as long as I've owned a camera which occurred sometime during my adolescence. I'm inspired to take pictures because I long to document all the moments in our life. From big moments, like vacations, to small moments, like what Matt made me for dinner.

On my blog I feel inspired to write about things I'd like to remember: vacations, holidays, silly things my pets do, parties, dates I go on with my husband or just the look on his face during a warm spring night.

I'm also inspired by other bloggers. There are so many creative and talented people out there who take beautiful photos and write the most fantastic posts. Reading and seeing what other people write and photograph can often trigger an idea. Sometimes these things will make me feel inspired to return to my blank screen and write about or photograph things in my own life I want to document and remember.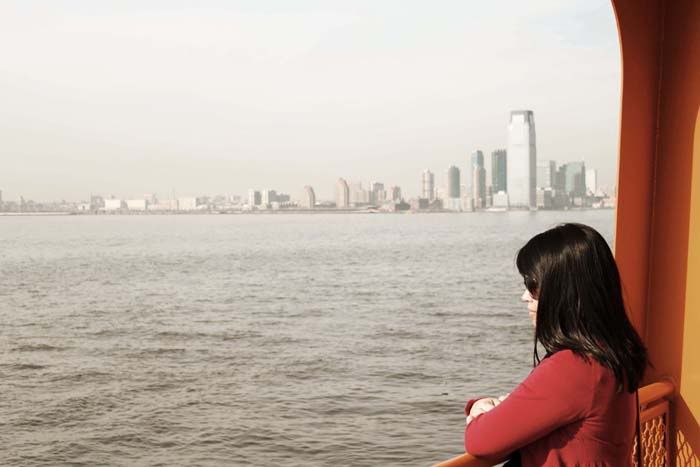 LA: What is a typical day in the Life-of-Melissa like?

Melissa: I don't really have typical days because of my work schedule. I don't really talk about my job on my personal blog because it's a professionally sound decision for me. I will say that I work in healthcare and my job requires I work three 12 hour shifts a week. I work from 7am to 7pm and I don't have a set schedule so the days I work alternate week to week. On the days I do work, I don't do much else. I get up at 6am, eat a quick breakfast, and leave the house by 6:40 am. I usually get home by 7:30 and have dinner with Matt before climbing into bed around 10 or 11 pm. The four days of the week that I'm not at work also vary. If it's a week day I'll usually have the house to myself and will often indulge in a leisure morning of about three cups of coffee, breakfast, and online surfing. The rest of the day I'll try to be productive by going to the gym, cleaning the house, laundry, grocery shopping, errands...

Weekends away from work are mostly spent with my husband. Weekend activities vary week to week, season to season.

LA: What is one of your goals (personally or professionally) for 2012?

Melissa: I love this time of year with its new year's resolutions and the possibilities of reaching for new goals and dreams. I have lots of things I'd love to do in 2012, but since you don't have all day I'll share a few.

I want to drop the nasty habit of eating fast food. A couple years ago I rarely ate fast food. In fact I deemed all fast food unappetizing, which really, it still is that way for me. Hence, the reason I'm not going to eat it anymore! And like most people, I want to be healthier: work out more; eat healthier, get back to my "fighting weight." ;)

Also, I want to get organized around here. I want to put the adage "a place for everything, everything in its place" to real use. I'm starting by filling up a few old suitcases with things that we no longer use/need and packing them off to be donated.

Lastly, I have several hobbies I'd love to start and a few I'd like to improve on: sewing, knitting, gardening, and I always want to take better pictures and expand my knowledge on my editing software.

Thanks so much for having me on your awesome blog Angie! I thoroughly enjoyed answering these questions.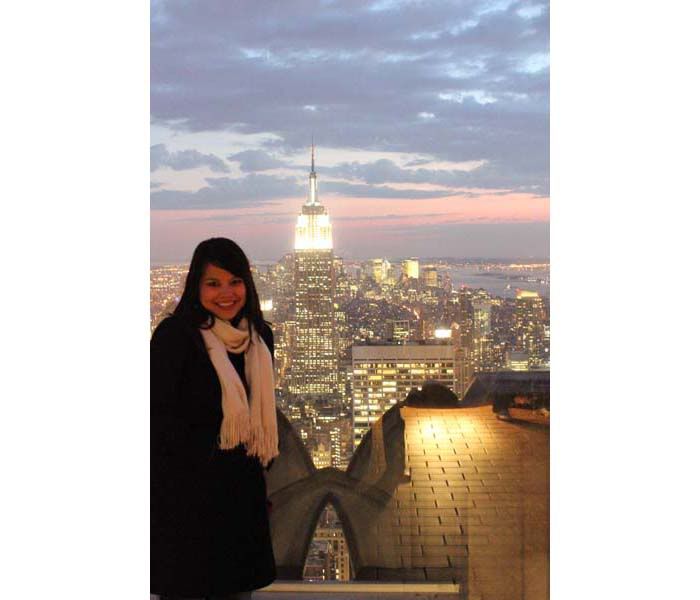 * * *
She's a cutie, isn't she? Do me a favor, then, will you? Go visit her blog and show her some love! Click on the button below...it's that easy. :)