Aloha Kakahiaka (good morning) friends! Today I am happy to introduce you to fellow Maui blogger and social-media GURU, Liza of A Maui Blog. Liza is a longtime resident of Maui and runs a site that not only appeals to avid travelers, but Kama'aianas as well.

LA: Hi Liza! Tell us, how long have you been blogging?

Liza: I have been blogging since 2006. I started as a Mommy Blogger at Lizas-Eyeview. I still have that blog but I don't post as much as I used to. When I first started blogging, I used to post everyday! Now it's about once a month on that blog. Several months after I started Liza's Eyeview, I started A Maui Blog, because readers ask me questions about Maui.

LA: Can you tell us more about what your blog is about?

Liza: I have several blogs, but let's focus on one: A Maui Blog. It is about Maui living. I talk story about my life on Maui and the many wonderful places on Maui, actually all da kine Maui. This year I tried to describe it in 3 words to make it easy to remember and I came up with: SHARE, SERVE and EMPOWER. It's sharing about Maui and about my life on Maui as a Maui Mama (where to go, share photos, videos, etc.); it's serving both the tourist and Kamaainas (posts like where to eat, what to do or events coming up); it is also about empowering the local business-people and entrepreneurs on Maui by harnessing the power of social media.

LA: Are there any blogs in particular that inspire you? What blogs are you drawn to?

Liza: Oh, so many, and on a variety of topics. I am drawn to personal blogs and travel blogs. I won't mention specifics right now because they are many and I don't want to forget any. Also, I don't visit all regularly, I go to the blogs depending on my mood. My mood helps me decide what blogs to read on a particular day. For example if I am feeling geeky, I read a tech blog; if I am feeling depressed and need encouragement I read personal blogs. Feeling crafty? I read blogs on arts and crafts.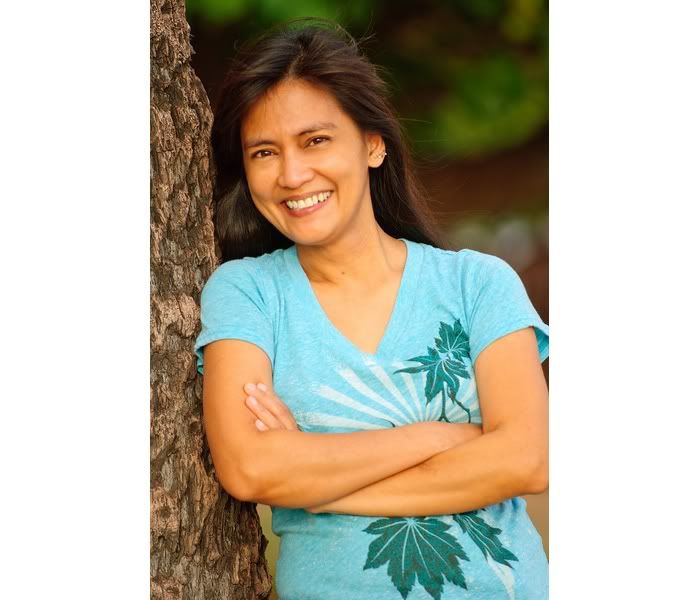 LA: How long have you lived on Maui? Since 1994. Came here to live with my husband who moved here from Connecticut. I'm originally from the Philippines. My husband and I met in the Philippines and got married there in 1993. Due to visa processing it was 1994 by the time I arrive on Maui.

LA: What is your favorite thing to do on Maui?

Liza: Watch the sunset. Hike (my favorites are the Bamboo Forrest Hike and the Haleakala Crater Hike). I like eating local food. And love just hanging out with my family. Love walking on the beach but my family would tell you I don't actually go in the ocean. I stay in the sand.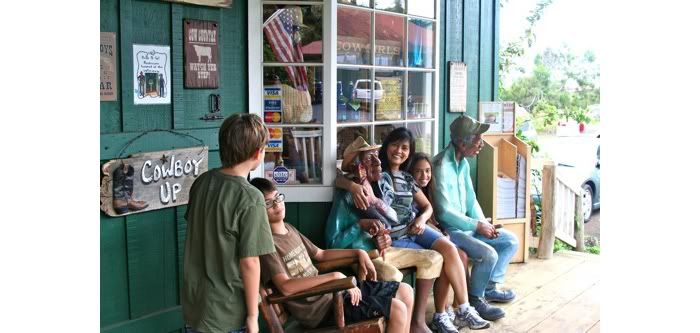 LA: If you had to describe yourself in 3 words, what would those words be?

Liza: Intuitive, introvert, Encourager

LA: What is one of your goals (personally or professionally) for 2012?

Liza: Make millions of dollars on my blog! ha! :) OK, seriously, personal is to be more organized. But that sounds too general. One specific one I wrote this year before is to "run" more and regularly. It's Jan 20th today and I am already failing. Yikes!

* * *
I encourage you to visit Liza's blog and take a look around, especially if you are planning a trip to Maui sometime in the future; it is an invaluable source of information. I live here and I've found her blog helpful in keeping up with local events throughout the island! Currently, she is running a "Things To Do on Maui" series, as seen through the eyes of other Maui residents/bloggers - go check it out!