More often than not, the space between Point A and Point B is measured in miles, representing the distance between one physical location to another. But this "place"...it can also be metaphorical, relative to our individual state of being. Right now, I am living in that place between Point A and Point B. And as much as I like to think that I am a patient person, right about now, I'm feeling pretty darned impatient.
Through the eyes of an optimist, this state of limbo might be referred to as "the journey"; that portion of time in your life that requires the majority of the hard work be done. This blanket-journey can apply to various "random" moments in life, from wanting to lose weight and becoming physically fit, to paying off debt and saving (more) money. Whatever the case, there is a recognizable Start and Finish.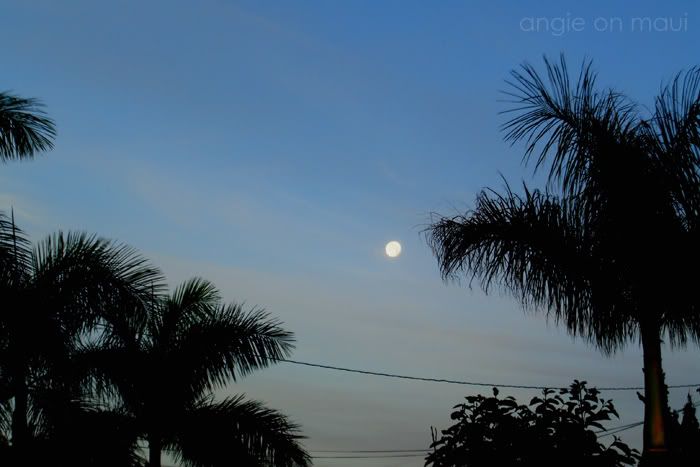 [POINT A: Pre-Run, 5:45am.
The moon's job is never done; chased away by the approaching rays of the Sun, she retires for the day, only to bring light to the night of lands in the distance.]
I am an impulsive creature; I have the tendency to start strong - with a tangible sense of enthusiasm and tenacity - and still be able to tap into reserves that summon a valiant Finish. But it's that space in-between that challenges me the most. I become distracted; I stray. I lose interest. Unknowingly, I set myself up for failure...and consequently, I become frustrated.
I am struggling right now, to reconcile these thoughts; I am in that state of limbo in so many areas of my life...and if I can be candid, it SUCKS. I find myself wishing there were a "fast-forward" button that might allow me to just skip over the hard stuff and get right to the prize.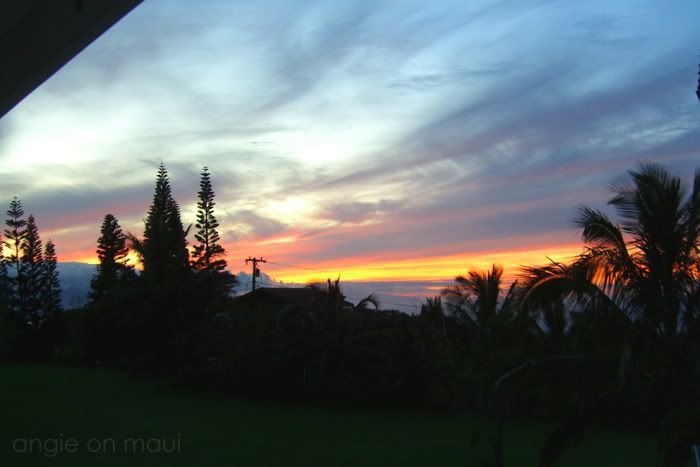 [POINT B: Pre-Dinner, 7:00pm.
Tag-Team. The Sun is quick to continue her travel West, allowing the Moon to take over once again.]
But that would be too easy.
Right now, I am trying to be mindful of the fact that hard work is never wasted. Hard work builds character; it teaches patience, endurance and persistance. And while I might not necessarily be at the precise moment and place in my life that I imagine, there is light.
And where there is light...there is hope.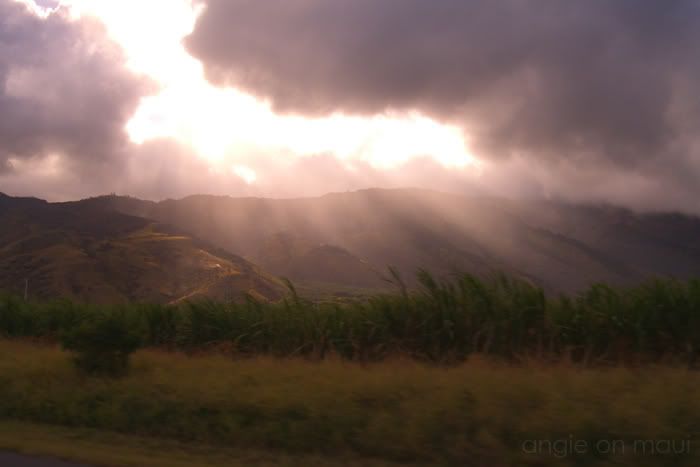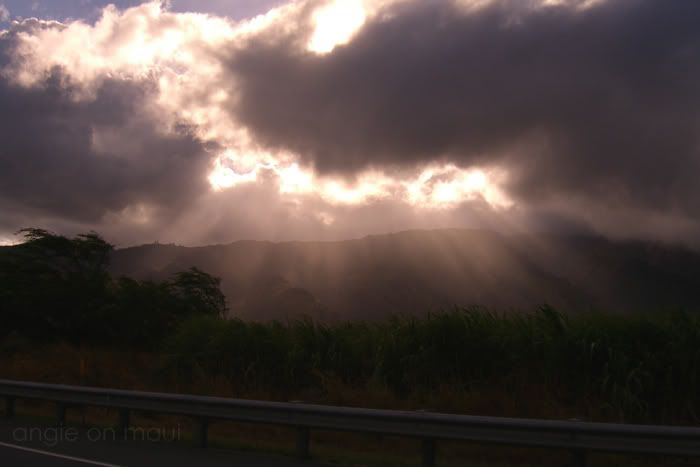 * * *

I've been feeling a little "off" lately; bummed by my lack of patience, but motivated all the same. I have a list of goals that eagerly await the check-mark of completion, but I continually struggle with the acknowledgement of Where I Am as opposed to Where I Want to Be.
I suppose this might be a contributing factor as to why I spent the Easter weekend feeling more discouraged than renewed; I felt like I could have (and should have) done so much more to observe these days of significance. I expected more of myself, only to realize that I continue to fall short.
[Easter morning brunch with friends].
I am Here, but I want to be There.
As I re-read this post, I am finding it more to be a a stream-of-consciousness instead of a post with a definitive Point A and Point B. But perhaps that is the lesson, here. In my attempts to define the journey, I am instead reminded of that place in-between.
And clearly...for now, it's where I need to be.