I wonder how many levels of awesome I will write about until I'm paying over $5.00 a gallon? Gas prices have been at a stable $4.49/gallon (for Regular) for almost a week...that's an improvement!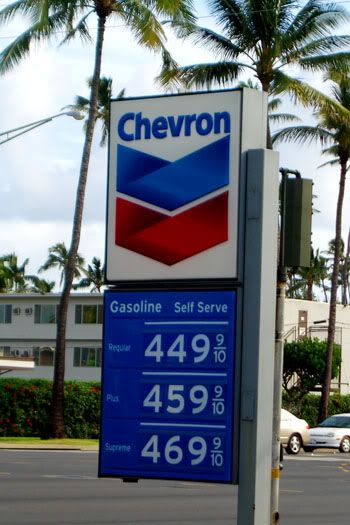 On a much lighter note, I'm finding it a little hard to believe that it is already the end of March. A quarter of the year has already come and gone and by tomorrow, we'll be in April. How is that possible? Is this year flying by for the rest of you, too? With the arrival of Spring and a brand new month on the horizon, I am taking my blog in a new direction. I hope you'll stay tuned to read more about that tomorrow. I'm super excited and feeling very hopeful!
Finally, I wanted to say Hello and Welcome to my new readers. Thank you so much for your interest in this little blog of mine and all that I have to say. I appreciate you taking the time to read along, comment or to send me your thoughtful emails...hearing from you makes me happy! I would love to respond to each of you individually, but am having some difficulties because I'm unable to find your blog through your profile alone, or you don't have an email linked to your profile. Please consider this option as it makes it easier for us to interact with one another...and I would love to read more about YOU, so be sure leave me a link with your blog/website information so that I can return the favor!
* * *
QUESTION OF THE DAY: to the reader who sent me an email and asked if my husband voluntarily shaves his head? Thank you for your question. :) The answer would be Yes. And No. Yes, in that he could grow out his hair if he wanted to. And No, in that he's considered doing this, but I'm the one resisting.
That's right...I love my husband's shaved head!