Is it just me, or is anybody else in disbelief that tomorrow is March 1st? Where does the time go? I know the old adage that time picks up speed as you get older, but crimeny, this is ridiculous. With that in mind, it's no wonder that this past weekend was a total blur; no sooner had we welcomed the weekend than we found ourselves getting ready for bed on Sunday night.
Friday started out poorly and my "funk" had me anticipating that the rest of the weekend would follow suit. Sparing you all the boring details, I'd had a really disappointing day at work, ended up staying late and came home after Phil, which is a total rarity. However, when I walked through the front door, I was welcomed with this (and yes, I always have a camera at the ready!):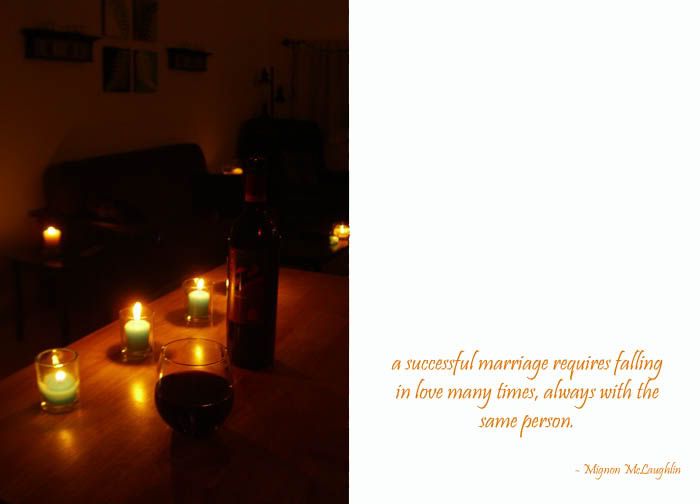 I have the best husband. Phil knew I'd had a crap day at work, so he had the candles lit, a glass of wine waiting and music from our wedding crooning from the speakers. And as if this weren't enough, he took my purse and keys from me, twirled me around and asked me to dance. And we did. :) LOVE him. If all bad days ended like this, I'm cool with that.
It's peak whale season here, so Saturday was the Great Whale Count throughout the island. For the fun of it, we decided to do a little whale watching of our own and make a day trip out of it; we packed up my trusty, economical Honda and drove around to the West Side of the island, up to Honolua Bay: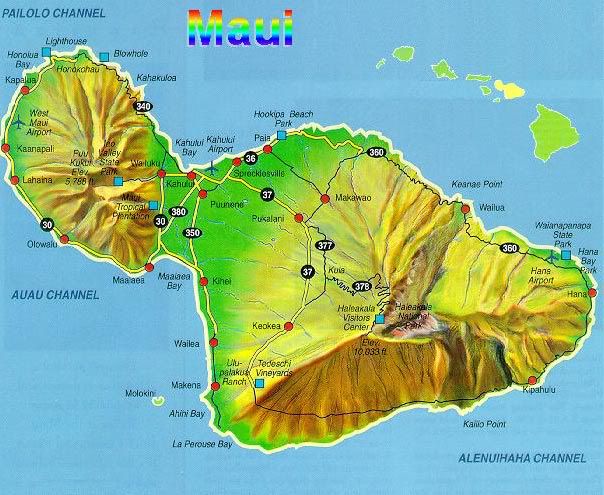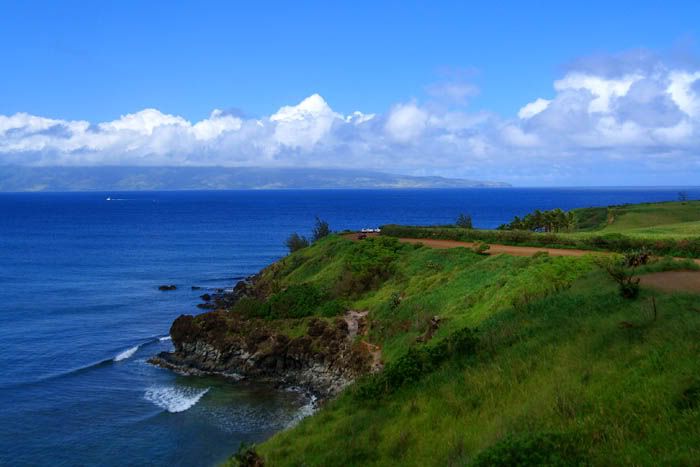 (That's Molokai in the background)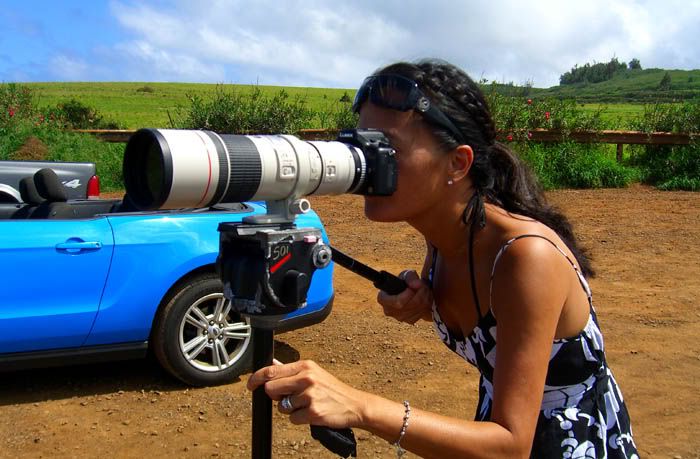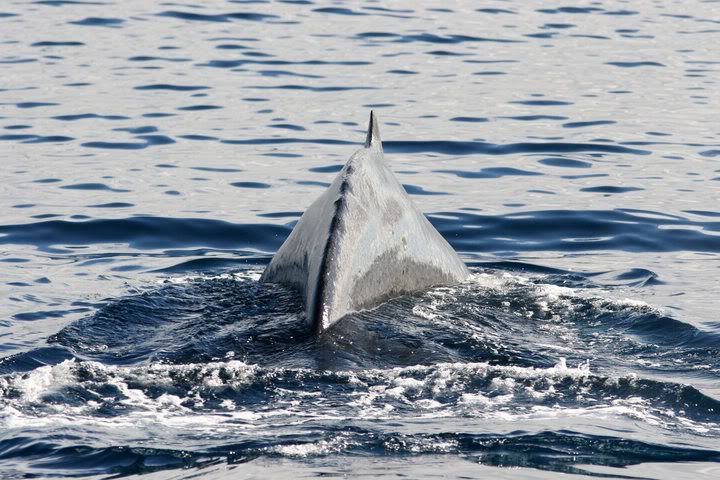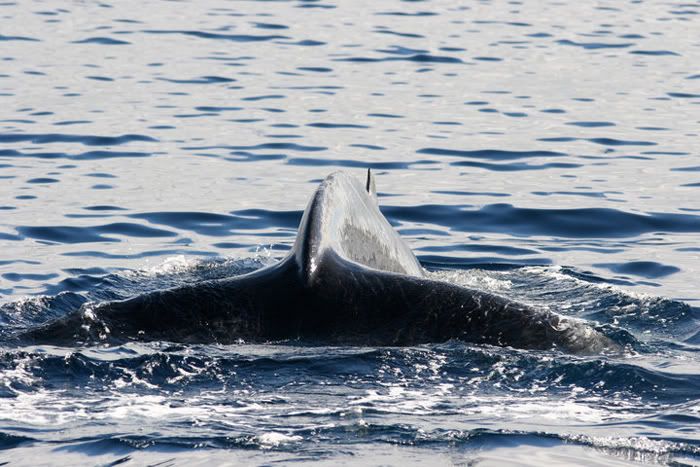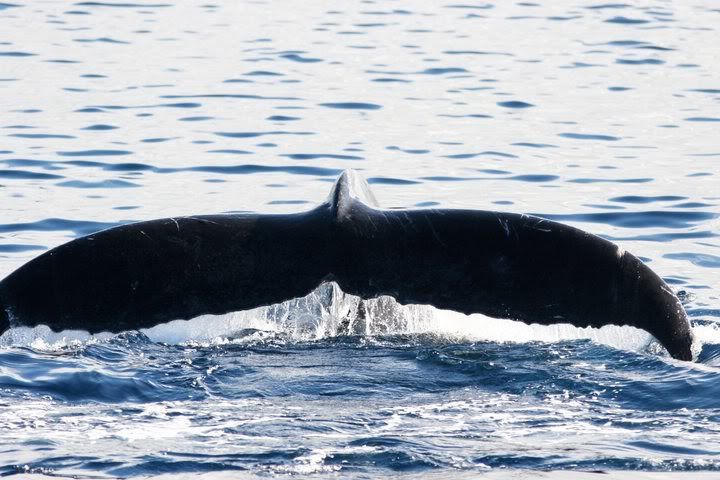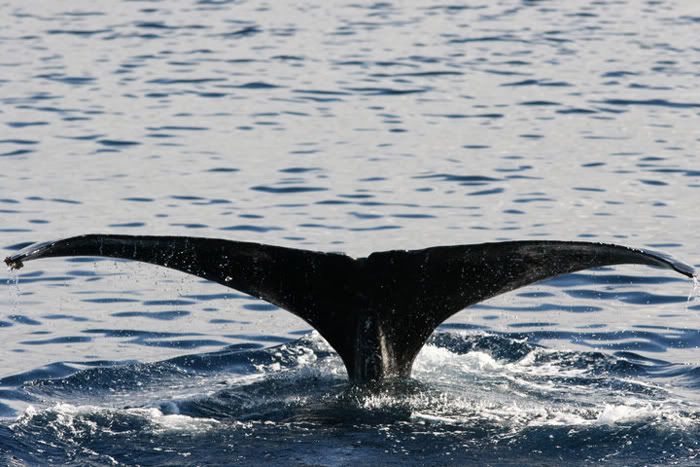 Seriously, friends. Get thee to Maui and come whale-watching with us. It's an amazing experience!

* * *

We had hoped to drive all the way around the island, but by 1:00pm, I was famished and going a bit mental as a result, so we headed back down to Ka'anapali for lunch and then leisurely made our way back home upcountry.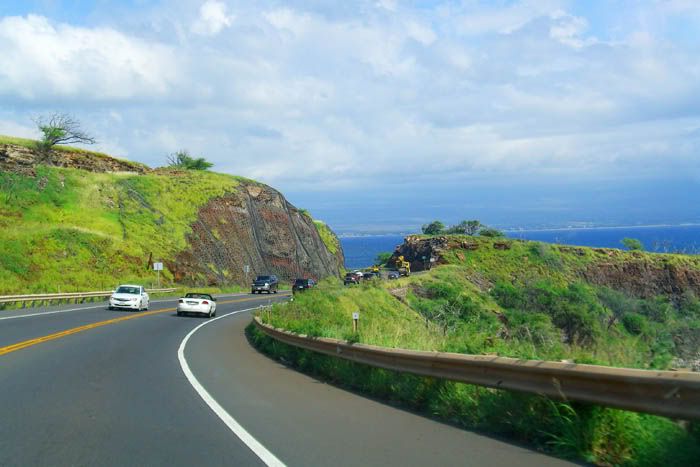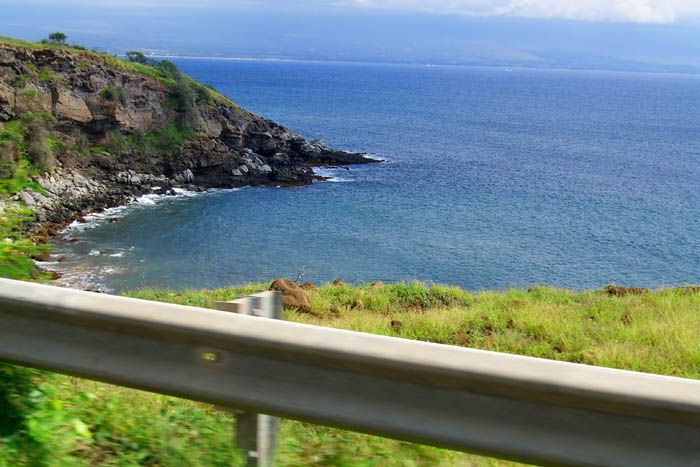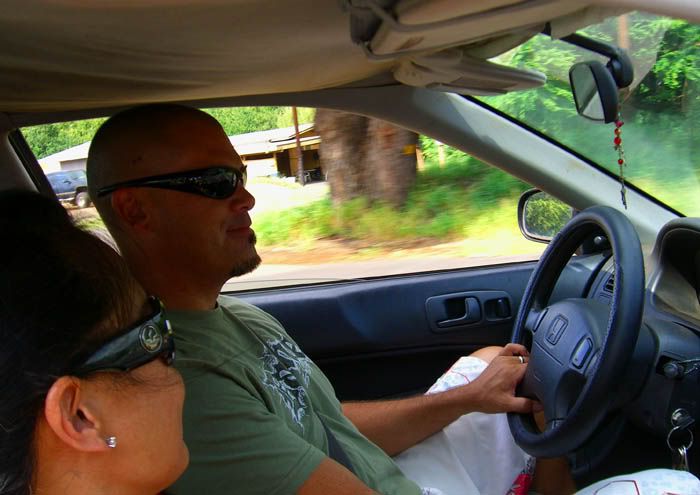 Could I BE more annoying with the camera? Me thinks not.
Sunday was a lazy kind of day; we slept in until 8:30 (which is late for us) and lounged in bed drinking coffee, watching TV and playing around on our laptops. I finally rallied and got my butt in gear and headed to the gym for a good run and workout, which turned into Sob-Fest 2011. :( I ran my 3-miles and was halfway through my weights, when I saw him; an older guy who was the spitting image of my late brother, Tony. I was completely taken off guard, completely unprepared for this cruel trick my mind was playing on me. I had never seen him at the gym before, but when I laid eyes on him, it was all I could do not to walk over to him and wrap my arms around him. I kid you not. Everything about him just oozed Tony. His face, his height, his stature, his hands. I did three extra sets on the Hip Abduction machines just so that I could watch him (and I know how crazy-psycho this sounds, but cut me a little slack here). At that moment, I wanted to burst into tears; there was a brief window when I actually wondered if maybe, maybe my brother was still alive and this was all some really sick and twisted joke? But sanity surfaced...and with everything in me, I held myself back from walking over to him and throwing my arms around him.
Instead, I collected myself, went into the locker room and totally lost it. I called Phil, sobbing into the cell phone, my voice echo-ing throughout the locker room, while he consoled me as best as he could.
Death is so hard. It is haunting, the way it slinks around, undetected, only to spring itself upon you when you least expect it. And no matter how many years may pass from losing a loved one, the grief is always there. Waiting, quietly. Always ready to remind you that our lives are miniscule in the grand scheme of things.
Live, my friends. Live with reckless abandon.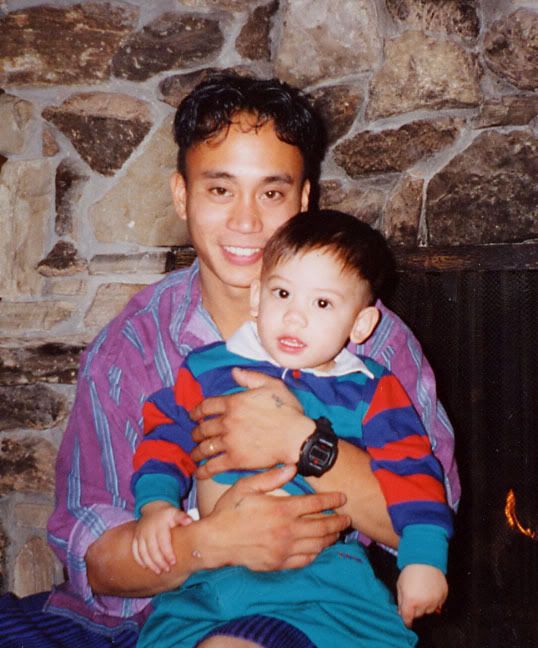 The last photo I have of my older brother, Tony (and my nephew, Oakley). Miss you and love you, T.
Thanks for reading, friends.
Love & Aloha to all of you!
xoxo.