I have a friend here who I met a couple of years ago; she is much younger than me and in many ways, I think of her as a little sister. As such, I am protective of her and it pains me to see her unhappy. Especially when it is over a guy who (I feel) isn't worth it.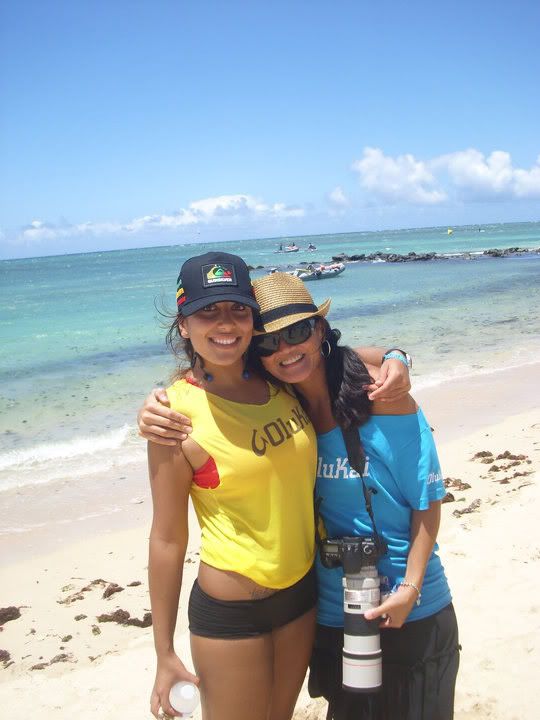 (my little sister from another mother)
We all have stories from our younger years of mistakes, bad choices or moments we'd prefer to forget and ALL because of a guy who was totally and completely wrong for us, right? I've lost count of how many times this friend has come to me with stories about this guy (or that guy), wanting my interpretation of this scenario (or that scenario)...and every single time, I sense that what she really wants from me at that moment is validation. Validation that yes, you are making the right decision.
My gift for Day 28? An authoritative dose of Advice. On this day, she came to me with a long-winded, play-by-play of her situation; without so much as a pause, she asked me what my thoughts were. And this was the moment of truth. I believe that I am a good friend and I've always been honest with her, but I also believe that in the past, I may have sugar-coated my words so as not to hurt her feelings. So I asked her point-blank: "Do you want me to tell you what I think you want to hear, or do you want me to tell you what I really feel?" She chose the latter.
I didn't hold back. I told her that I loved her - that she was beautiful and intelligent and strong and so special. I told her that I thought she was too good for him and that in her efforts to please, she was doing herself a disservice and giving him permission to continue crapping all over her. I told her that I thought she was compromising her integrity simply because she is eager to fill the self-perceived "void" that singledom brings. I told her to trust her instincts and honor her Self. And finally, I told her that yes, she-could-roll-her-eyes-all-she-wants-at-what-I'm-about-to-say-next, but the fact of the matter is that she is so young and her time will come. LOVE should never be forced.
Sometimes, being a real friend means that you need to just tell it like it is.
* * *
Today's Gratitude List:
1) For the friends in my life who tell it like it is.
2) Seeing my niece and nephew via Skype tonight.
3) Planning a big vacation with The Hubs later this year!