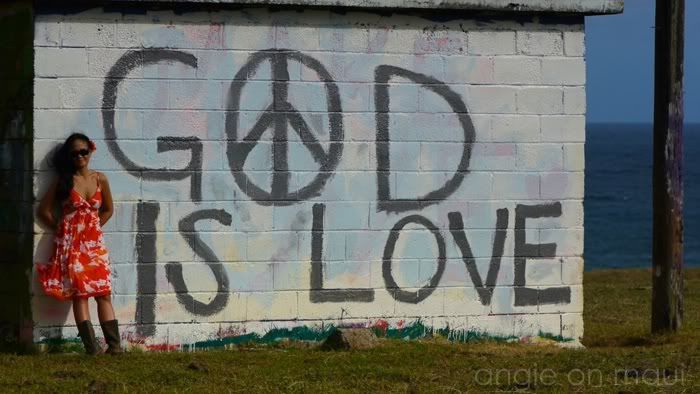 Aloha ke Akua
(God is Love)
This is going to be a quickie post because it is after midnight and I am pooped. Two things:
1) Thank you, thank you...Thank You for your thoughtful, loving and kind comments from yesterday's post. I will never be able to fully convey just how moved I was by your words; I read some of your comments/emails to Phil (through tears!) prefacing them with these five words: "This is why I blog." I love you all. Truly.

2) As if you haven't already noticed, my husband possesses the creative gene; he is as addicted to videography as I am to photography and blogging...and I think our passions make for some good blog material. Phil put together this video as a little snapshot of this here blog of mine; I think he did a great job at capturing the essence of exactly who I am and why I blog:

When I began blogging a little over a year ago, I promised myself that this blog would be as transparent as possible; it would be a compilation of all that my life has to offer; the good, the bad and the indifferent. Authenticity is (and always will be) a priority.

Thank you all for reading what I have to say!