Despite my disbelief and random musings about where the entire year has gone, I am enjoying the here and now and am fully immersed in the present. Although this time of year brings with it a flurry of events and obligations, the real reason for the season makes me want to turn inward; to slow down, find my center and be still. I am feeling especially instrospective lately, my soul craving a sense of peace that only my faith can provide. I've got things weighing heavily on my heart this year, but I am still happy.

And how can I not be? I am listening to Christmas music on a daily basis, we've been getting a lot of rain in the evenings which casts a winter-y spell on us Upcountry folks, and we've had the pleasure of spending time with family and friends visiting from the mainland. We've been busy, but it's all good.

Our visitors have since come and gone, so Phil and I had a mellow weekend; we spent it recuperating and putting the house back together again, because every room seems to have become a "catch-all" for everything it shouldn't. We cleaned and decluttered and I spent nearly all of Sunday reorganizing my art studio to make it a more functional space...and I'm overcome by a fresh sense of inspiration and motivation; so many new projects to come in 2012!

On Saturday night, we finally put up our tree: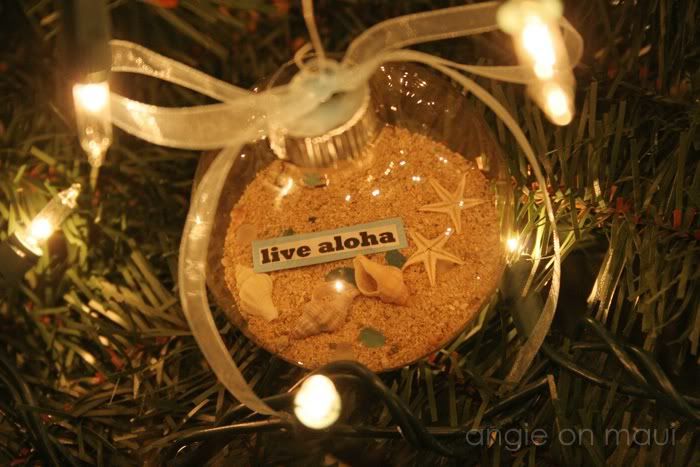 ...you know you want one! They're still available in my Etsy shop.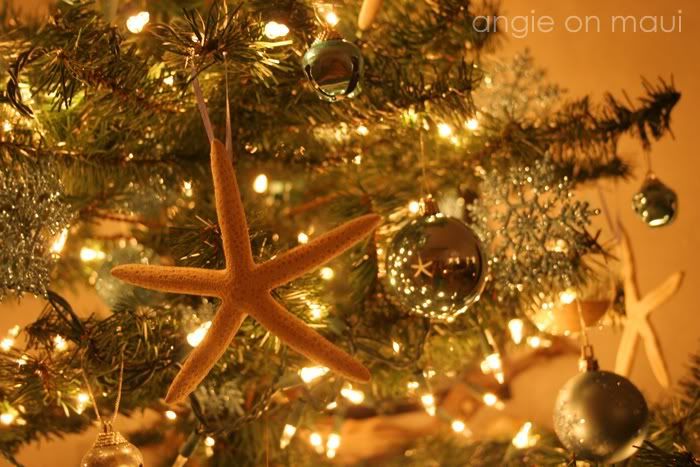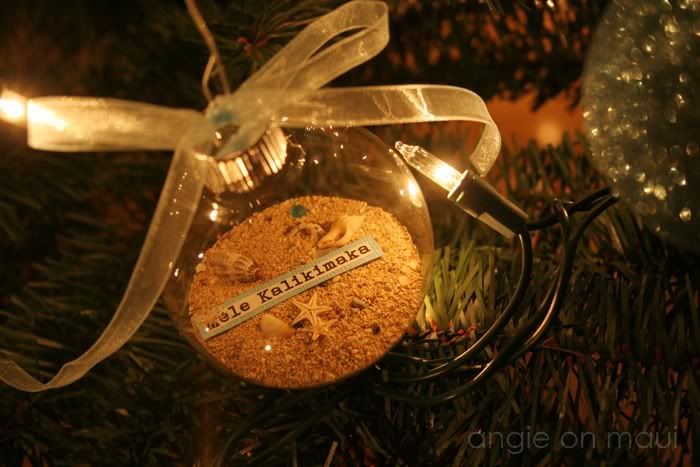 Now with the rooms aglow by the flicker of candles and the lights on our tree, our home feels much more Christmas-y. Our tree is beautiful, but a total fake (real tree + curious kitty = vomitous puddles), so all that is missing is the sweet scent of holiday pine. On my list of To-Do items for today is also the project of finding just the right candle to accomplish this.

I am looking out the window right now; the sun is shining and the skies are blue, but I'm going to channel the weather of Christmas on the mainland and pretend that it is cold and blustery outside. I am going to stop off at Starbucks for a Chamomile tea and then work my way down my To-Do List.

Good Monday to you...make it happy.