I'm taking a quick break from basking in the glow of the holiday season to ask you something: How many of you keep your blog and social-media-presence a "secret" from your family or real-life friends?

I have conveniently (and purposely) kept this blog from all but a handful of family members and real-life friends, but a thread has been pulled and this master plan of mine is beginning to unravel. My worlds are colliding!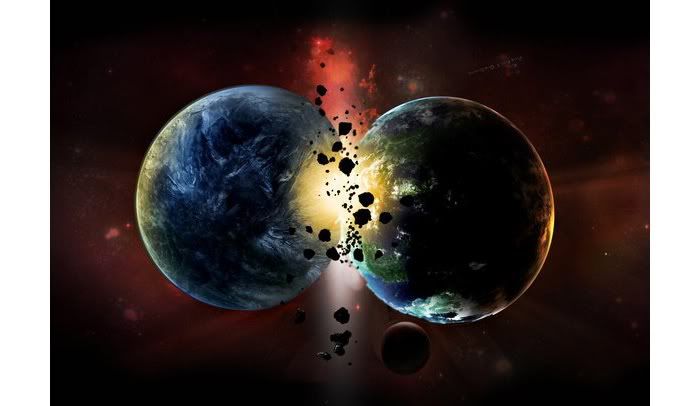 A friend of mine (who doesn't know I blog) mentioned the other day that she really liked my Christmas ornaments. I think the color may have drained from my face as I tried unsuccessfully to appear nonchalant and ask her how she knew about them. She smiled and said, "From your pictures...I think I saw them on Facebook." This would be incorrect, because to date, I have not linked my blog, Twitter account OR Etsy shop to my personal Facebook account. And I have no idea how she came to know this.

I'm not exactly sure why I've withheld these facets about myself from my real-life friends; I've always considered myself a fairly open book and I have nothing to hide, but there has always been a sense of reservation. I started blogging for myself and it seemed convenient to keep the blog public because I knew that this act of writing to nobody and anybody would be understood in the blogosphere: millions of others do the exact same thing, but by doing this, I created a "world" separate from the one I live in-the-flesh.

I suppose if I'm being honest with myself, I can admit that I'm a little embarrassed to come clean and share these precious links with those in my life because I'm afraid they won't "get it". They won't understand that because I love to write, I write about anything and I write about everything. And I'm worried they won't understand that Twitter is about networking and not narcissism, or why it is necessary to take photos of my food (something 99.9% of all bloggers do at some point), or why I carry a camera (sometimes two) with me every.single.day, or how it is possible that an online-friend can turn into a true, real-life friend because we've all been warned that bloggers can also be axe-murderers in disguise. I'm not ashamed by any means of what I do or the friendships I've made simply because I've chosen to share my heart with virtual strangers over the internet...and these are just two reasons why I am beginning to think that the jig is up.

Now if I can just bring myself to post the link on my Facebook account. It's as simple as a cut-and-paste, right? :)