November is winding down, my birthday is now just a faint memory and it'll be another year before the world revolves around me once again (thank you, Phil). :)

Every girl should have a posse of friends who would do anything for you; friends who will be there for you when you call them at any hour of any day for any reason. Girlfriends who have your back, are honest (and gentle) with you and the kind of friends who will NOT let you walk around wearing something that does not look good on you. Every girl needs a posse of girlfriends who love you for YOU.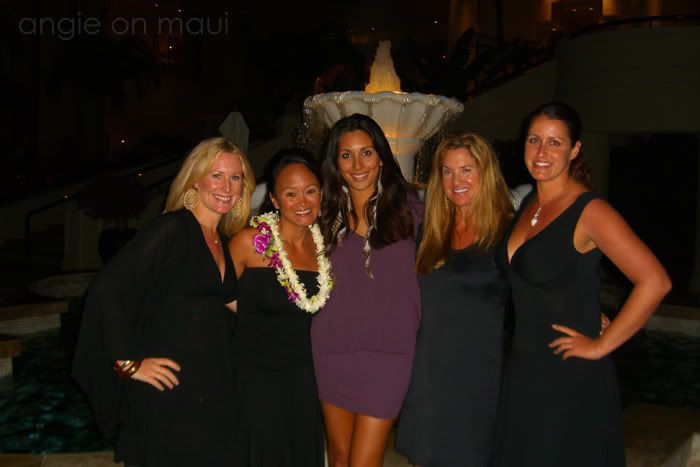 The weekend after we got back from Lanai, I went to dinner with said posse of girlfriends. This was the first year I didn't want a "party"; I just wanted a mellow evening of good food and good girlfriends. So I picked four of my closest girls and keeping with the theme of my Four Seasons birthday celebration, we headed down to South Maui and went to dinner at Duo in Wailea.

We piled into Dana's car and had a good laugh when we realized that all but one of us were wearing black. Every girl should have a little black dress in her closet, except of course if you are Sofia. Girlfriend is drop-dead gorgeous, has legs for days and could rock a burlap sack or dress in ANY color.

The girls lei'd me and off we went. :)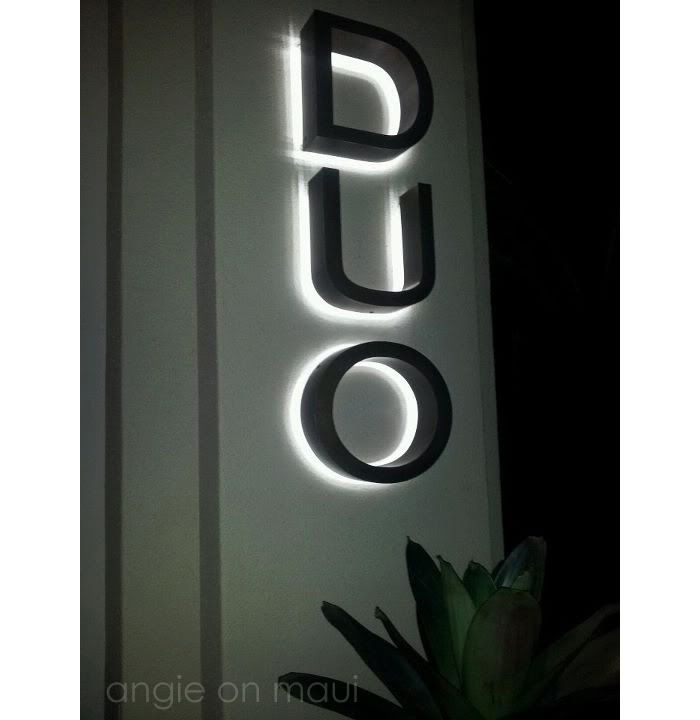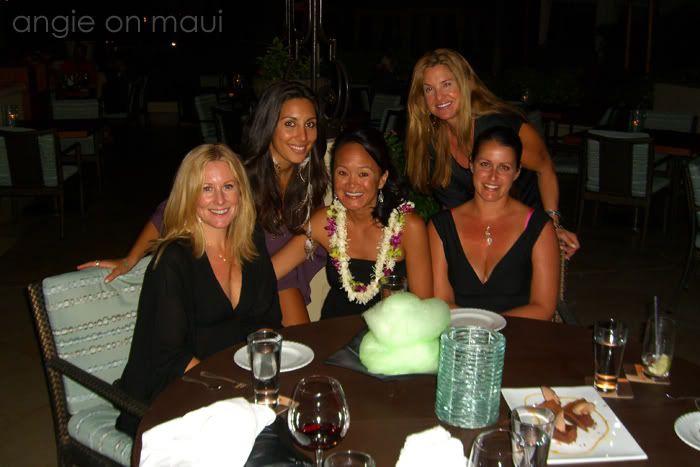 It was a great evening filled with decadence and laughter---a perfect combination for Girls Night Out. We splurged and ordered pre-dinner cocktails and then enjoyed wine with our dinners...and even contemplated ordering port to go with our dessert. But we didn't...'cause we're responsible like that.

I ate this plate of white chocolate (guilt-free) while the girls enjoyed apple-flavored Cotton Candy and Chocolate Three-Ways (which we promptly destroyed within a matter of minutes).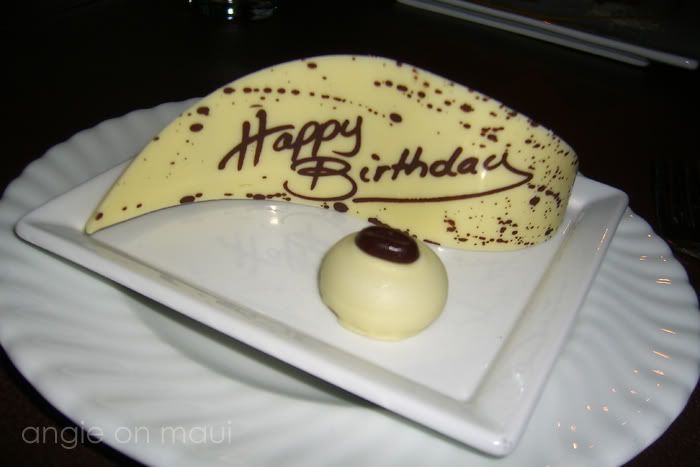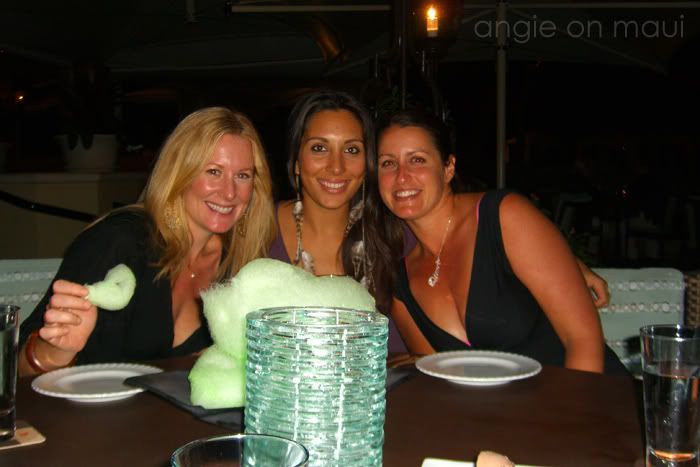 We took a ton of photos (and for the record, they all knew it was for the blog) so that I could document the evening and show you all just how beautiful my girlfriends are!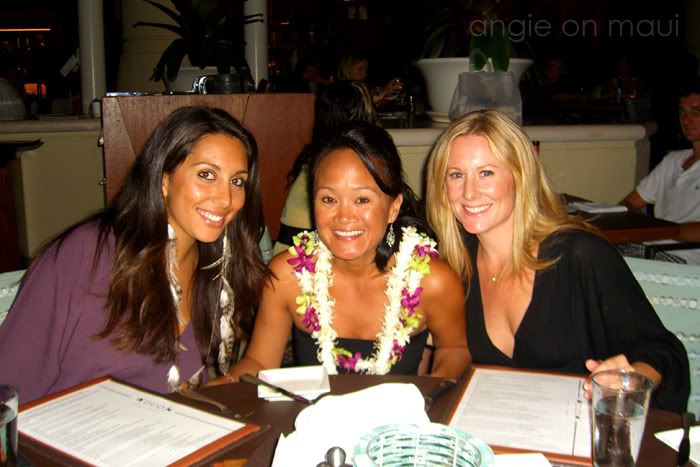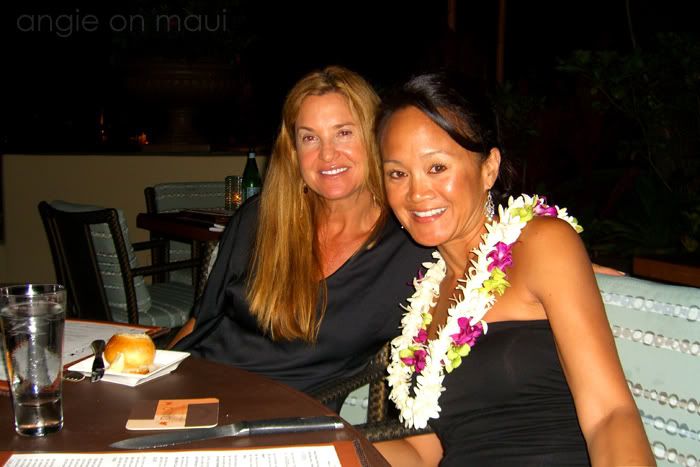 Four hours later, we paid our bill and were ready to call it a night. It was a much needed evening of girl time, filled with smiles and laughter and hugs...girlfriends are good!

Thank you Dana, Sofia, Shannon and Caprice! Loving you ladies something fierce!
* * *
Mahalo to everyone for visiting this little blog o' mine and for your kind comments on my posts of late. I appreciate each of you and your part in my blogging joy! I'm still working on email responses but wanted to thank you for your patience!