I am so, so ready for the weekend! It's been a long and tiring week, but certainly not without its list of happies, so it's all good.
This week, I am happy and grateful for:

...my sweet Momma - she is so thoughtful. I had mentioned to her a while ago that I often have a hard time finding my favorite face wash out here; the only place that carries it is always out. So what does my Momma do? She sends me a box full of the stuff! Now I'm covered through 2012 (thank you, Momma...I love you!).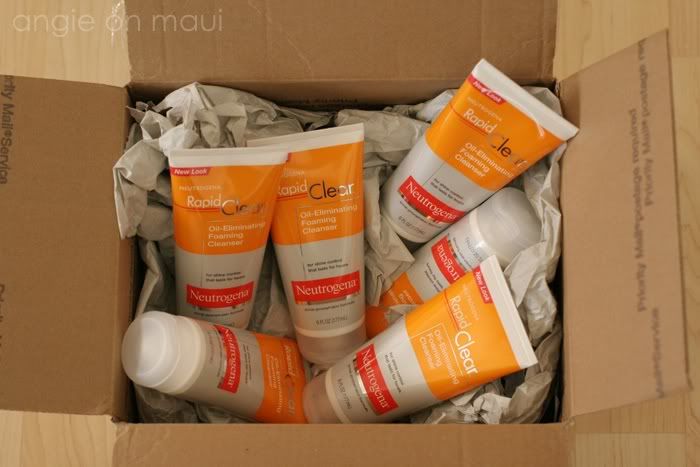 ...a close-enough alternative to my Holy Grail (and now, discontinued) mascara: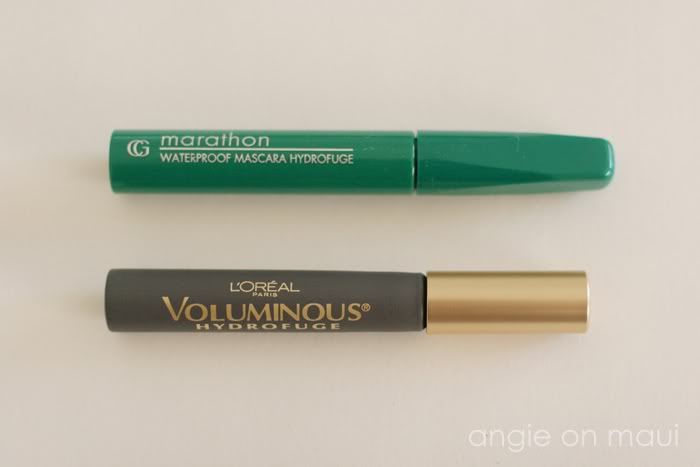 I've been using Cover Girl's Marathon Mascara for yeeeaaarrrsss. I was devastated (you think I kid...) when I found out they'd discontinued it and now I am hoarding and rationing my last two tubes. I have contemplated this Buy It Now on eBay, but decided I'd be certifiably nuts to spend that kind of money on mascara (or would I?). Anyhoo, after testing out five alternative mascaras (seriously, what a waste of money), I finally found one that comes close to replacing my HG. Not quite, but close...and that is enough to make me happy.

...Tazo "Calm", Full-Leaf Tea. This made it on my Happy-List last week, but it warrants another appearance, because really, have you ever spied a prettier bag of tea? Look at those colors, the flower petals and the wannabe-organza sachet. I've said this before, but I am super easy to please...have you noticed?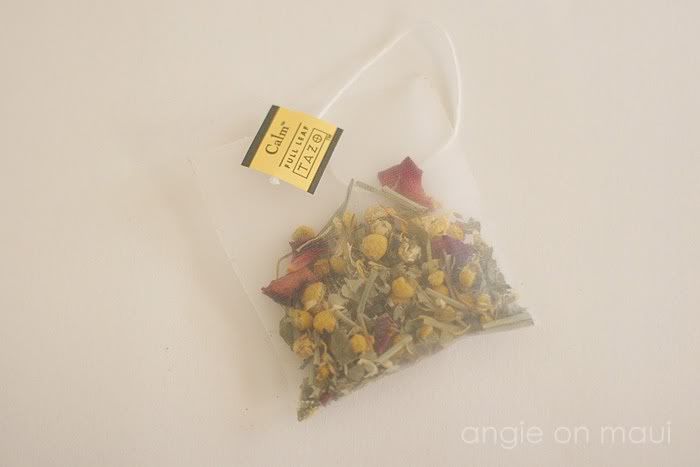 ...My I-know-I-live-in-Hawaii-but-I-am-still-going-to-wear-these-boots-on-principal-boots! When I came home with my purchase, the following exchange took place:

Husband: (Points to boots) "What are THOSE?"
Wife: "They're boots."
Husband: "For HERE?"
Wife: "Yes. It's Fall...and it's a girl thing."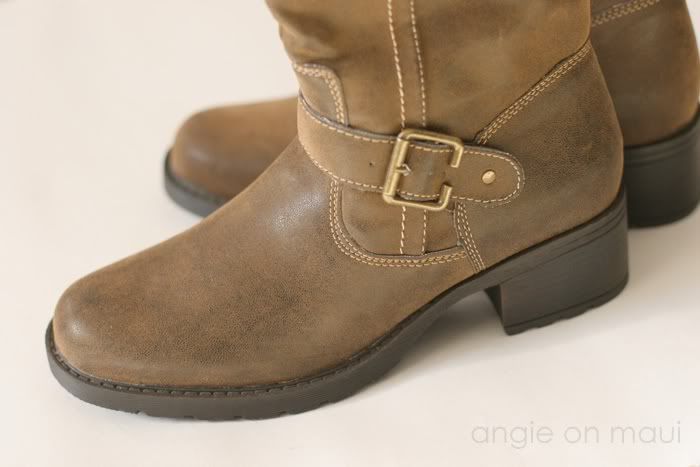 I'm in love with them. They're calf boots and a little on the rugged side, but that is what makes them a little more practical for me. Plus, they look super cute paired with a skirt, leggings and skinny jeans (I tried all three). :) Now I just have to wait until the weather dips to oh, say...85-degrees before I can actually wear them. It's a good thing I am a patient person.

And finally, I am happy and grateful for every moment throughout each day when Phil will kiss me on my temple, or take my hand and lace his fingers through mine while we're out running errands, or when he says to me: "I missed you today" even though we work down the hall from one another. I am happy and grateful because he makes me feel loved. Fully.

* * *
Happy Weekend, friends. I hope you're feeling loved, too. xoxo