I felt like a little kid over the weekend. On Sunday, Phil and I went to the pumpkin patch to pick out our Fall pumpkins. Last year we went the abbreviated route and nabbed two pumpkins from the grocery store, but this year, it was the experience I was after. We braved the crowds and went for the real deal: an actual pumpkin farm and fruit stand in upcountry Kula.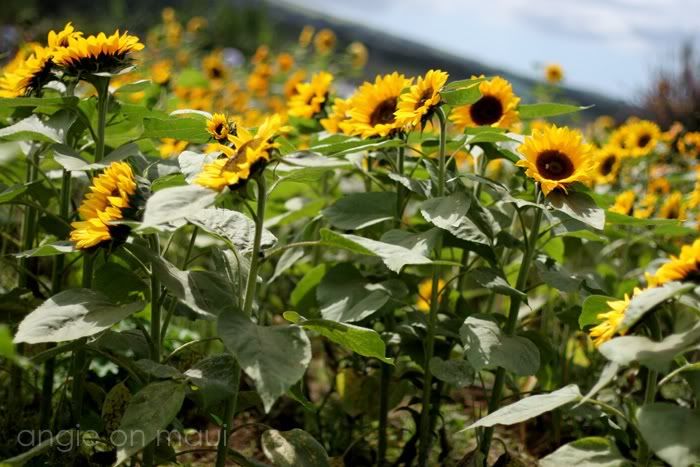 It was our first time at this farm and although I conveniently snapped photos that suggest a quiet and private stroll through the pumpkin patch, know that it was anything but. It seemed the third weekend in October is THE weekend to pick your pumpkins, because everyone under the sun was at this farm.

In typical Maui fashion, the pumpkin patch didn't just offer pumpkins, but an array of other family-friendly activities and an all-day grill-out with island style plate lunches. We roamed the farm, making our way through the rows of sunflowers, through the little stand that sold fruit, honey and flowers and finally down the path leading to the pumpkins.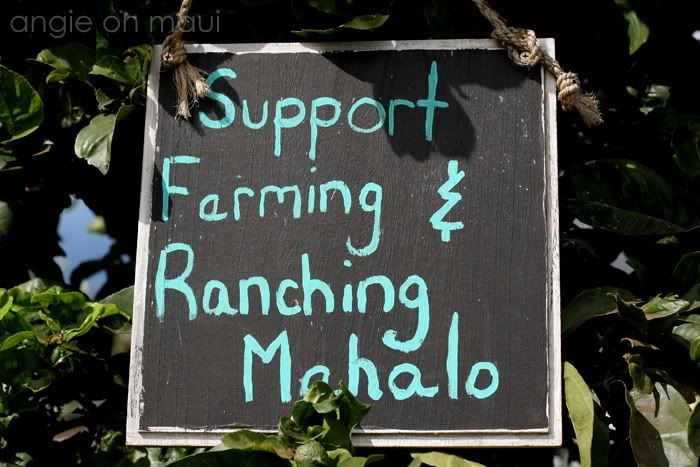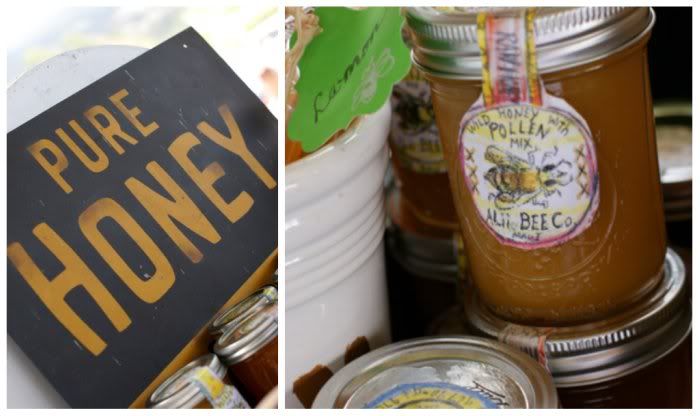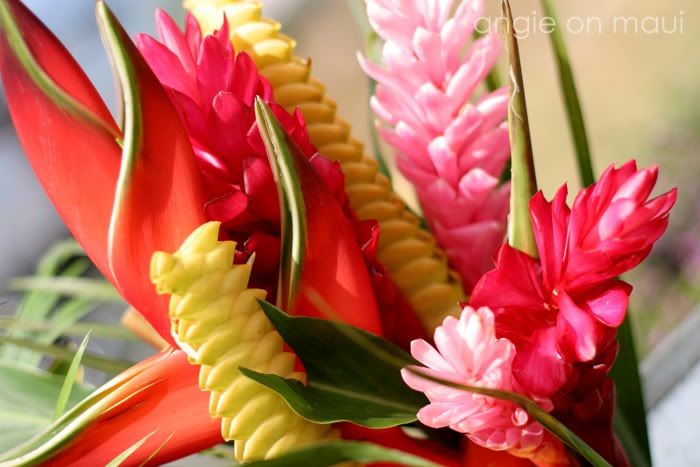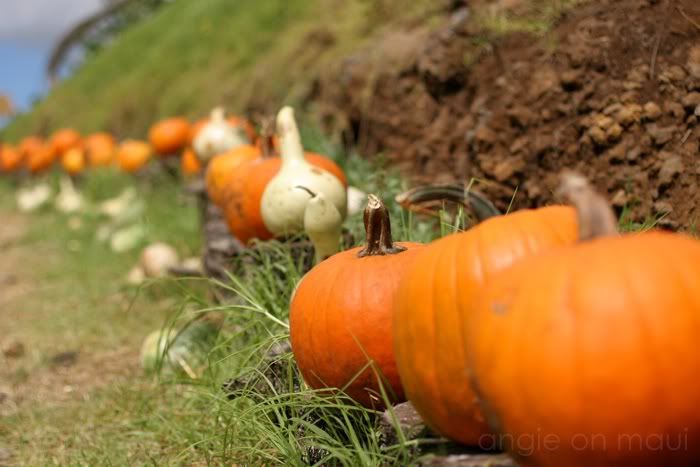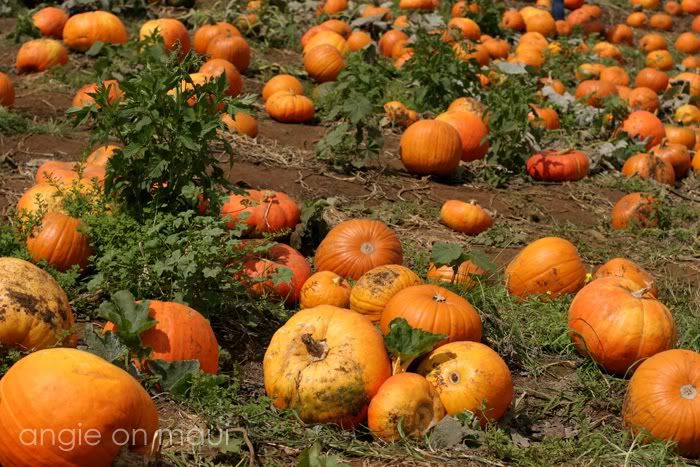 I should have known better than to want to pick our own pumpkins, because all I wanted to do was take the lumpy, lopsided, hideous pumpkins home with me (come to think of it, this underdog-mentality is exactly why we always wound up with Charlie Brown Christmas Trees in Christmases past). And I would have left with two unattractive castaways had I not been repulsed by the plethora of bugs and spiders that scurried out in a panicked frenzy from underneath nearly every pumpkin. ::shudder:: This fact alone really killed the experience for me...and suddenly I didn't want a big pumpkin all that badly any more.

And then I got all distracted by the number of scarecrows perched along the fences and handed my camera off to Phil to document my immaturity: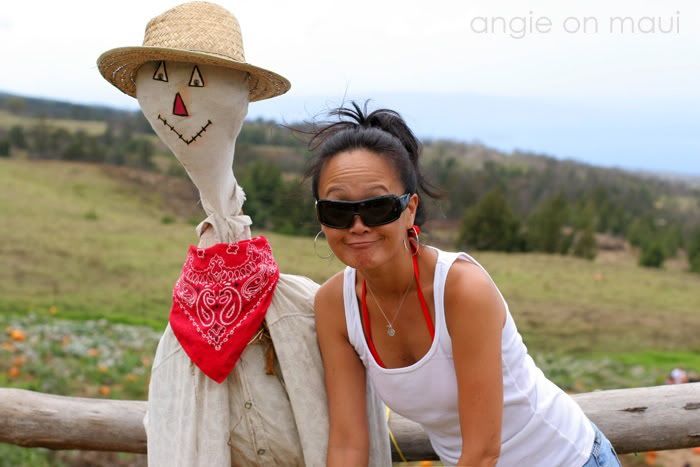 Arachnaphobia got the best of me this weekend, so I passed on picking the large, carve-able pumpkins. I was a little disappointed, yes, but we didn't exactly leave empty-handed; we did adopt The Great Pumpkin in a tiny package: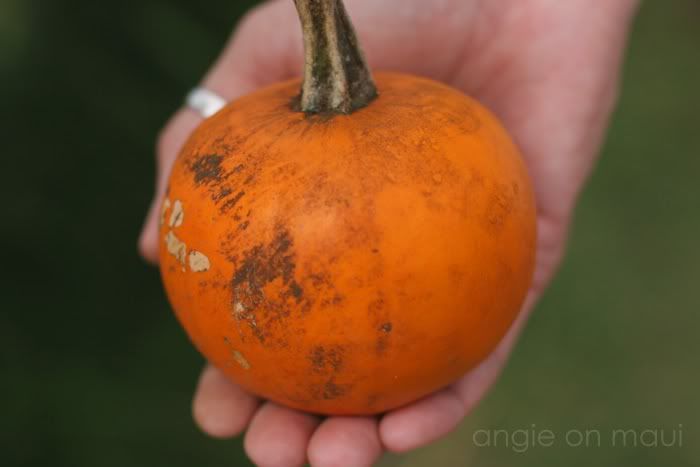 As for our pumpkin carving and seed-roasting plans? We'll head back to the grocery store next weekend to pick up a couple of clean, spider-free bad boys.