Guess who participated in a Zumba Flash Mob over the weekend?! If you guessed me, you are WRONG! I received this text on Saturday:
"OMG, you will not believe what Bill and I just did...Flash Mob via Zumba at the Palo Alto Art & Wine Festival!"
Reading this text immediately put a smile on my face because this text was coming from my Momma. That's right, my Momma, Zumba-ing her little booty in the sunshine with the best of them. And it gets even better, because my stepdad did it with her! They have been working out together 4-5 days a week for the last 10+ years, Jazzersizing and Zumba-ing their hearts out, participating in little performances here and there and just loving life together.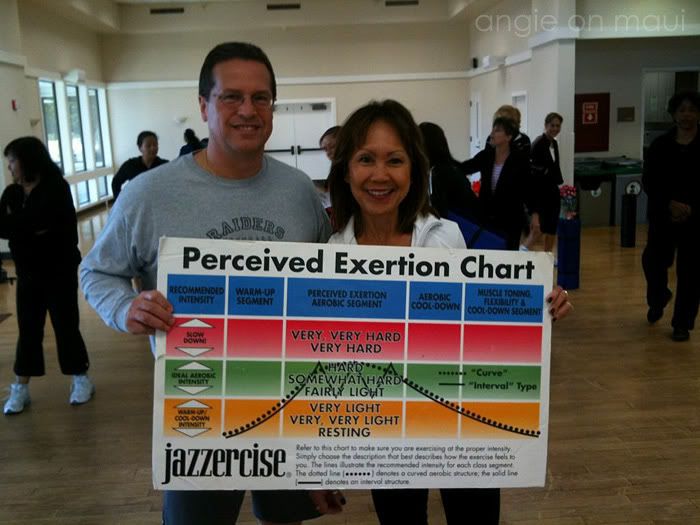 Seriously...how cute are they?
When I read my Momma's text, I immediately thought to myself: I could never do that. And as though reading my thoughts, she sent another text that read: "You only live ONCE, right?". And she is absolutely right.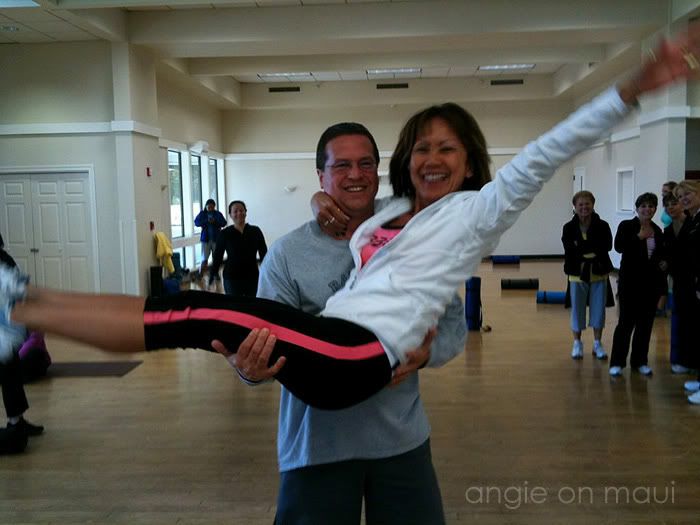 I am really proud of my parents; not just for their desire and commitment to live a healthy, active and fit lifestyle, but for their open minds and their ability to not take themselves too seriously. These people - my parents - are a lot more hip and more than likely in much better shape than Phil and I. They inspire me. And at this age in my life, they are still parenting...still teaching me.
This weekend, they taught me to let go and live a little.
Duly Noted.
ETA: Because I know you are all wondering if this performance was caught on video, you're in luck! My Momma is in the back, wearing a turquoise top and my stepdad is in a black T-shirt. :)
* * *
Love you, Momma & Bill! Keep Living Aloha! xoxo