First of all, I wanted to say a BIG thanks to all of you for your encouraging words on my What I Wore post; you guys are the best! Thanks so much for stroking my ego and making me feel semi-fashionable. :) I have to admit, it was fun to donn a pretty dress and a pair of heels and feel borderline chic, if only momentarily. We'll see how long this momentum lasts.
* * *
Aside from my quick trip to the gym this morning, neither The Hubs nor I have seen much of the great outdoors today. We both spent the day inside and parked in front of our respective computers, working. Sort of. We are both working on our gifts to my brother and new sister-in-law, Phil editing his video footage and me? Sifting through 500+ photos and trying desperately to narrow down the choices. This has inadvertently become a much larger project than we'd anticipated, but I am encouraged and motivated by the prospect of the end result.
A little teaser: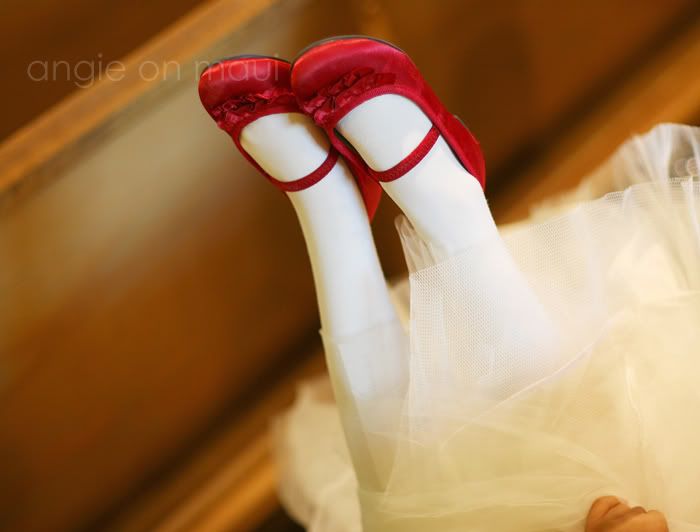 My niece (and the flower girl), Hailey...lounging with her feet up in the pew. Aaah, to be a kid again. :)
* * *
This weekend is going to be pretty low-key for us. With the flurry of events in the last couple of weeks, we're feeling pretty mellow and voluntarily housebound. Sometimes you just need days like these, no?
I hope you all enjoyed your Saturday! What's on tap for the remainder of the weekend?